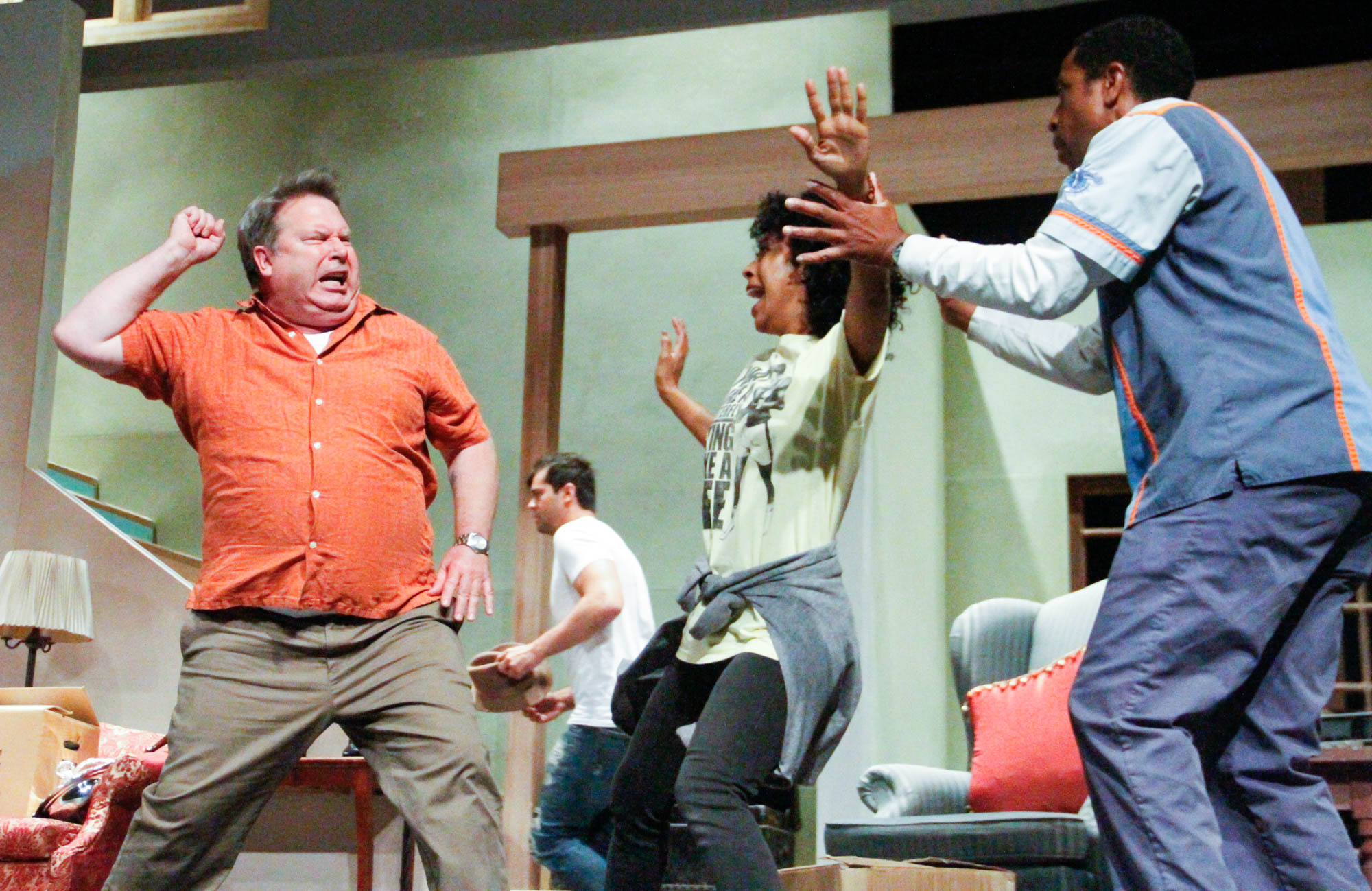 Sequels tend to answer the questions for audiences who want to know what happened after the last scene ends in print or on the screen.
But, most sequels are not as unorthodox as "Clybourne Park."
Written 50 years after "A Raisin in the Sun," "Clybourne Park" fills in what happened while the Youngers were planning to buy the house at 406 Clybourne St.
The second act fast forwards 50 years into the future and telling the story of a white family now wanting to move into the predominantly black neighborhood.
Pierce's rendition of the play is directed by Esdras Toussaint. This is his first play at Pierce, but has worked on other productions outside of the campus.
Toussaint said the play may be almost 10 years old, but it still has importance today.
"The play is about the conversations that we've been having for a very long time when it comes to a race and real estate in the U.S.," Toussaint said.
It takes place in 1959 and shows what happens after the white neighbor spoke to the black family, the Youngers, in "A Raisin in the Sun." It then jumps 50 years to 2009 and the neighborhood is black and a white family now wants to move in.
Toussaint said it was important to stay true to cast dynamics of the play because of the storyline.
There are seven actors playing two roles each. One role for each act. One actor has a third role as well.
"I was able to cast exactly what the play needed," Toussaint said.
It took weeks to get all the actors he wanted, but in the end, only two came from outside of the school.
Matt DeHaven plays Russ in the first act and Dan in the second act. He worked in four other productions in the past, but has never been an official student at Pierce.
DeHaven said his character in the first act has pressure placed on him and he has to make a decision.
"I'm playing Russ in the year 1959. I'm selling my house," DeHaven said. "Apparently, this is a very white neighborhood of Chicago and they've been very exclusively white and he by accident, sells the house to the first black couple."
Michael Sande, theatre manager, said the play wasn't set as the finale of the season on purpose, but it was a good way to end.
"I think it is a good season closer because it's really rich play. It's got a lot of depth and meaning to it, yet the audiences are going to be extremely entertained as well," Sande said. "Also, on the heels of blood wedding, which was a tragedy, you want to follow that up with something a little less heavy."
The play premieres on Friday, April 27, at 7 p.m. in the Performing Arts Building Mainstage Theatre.