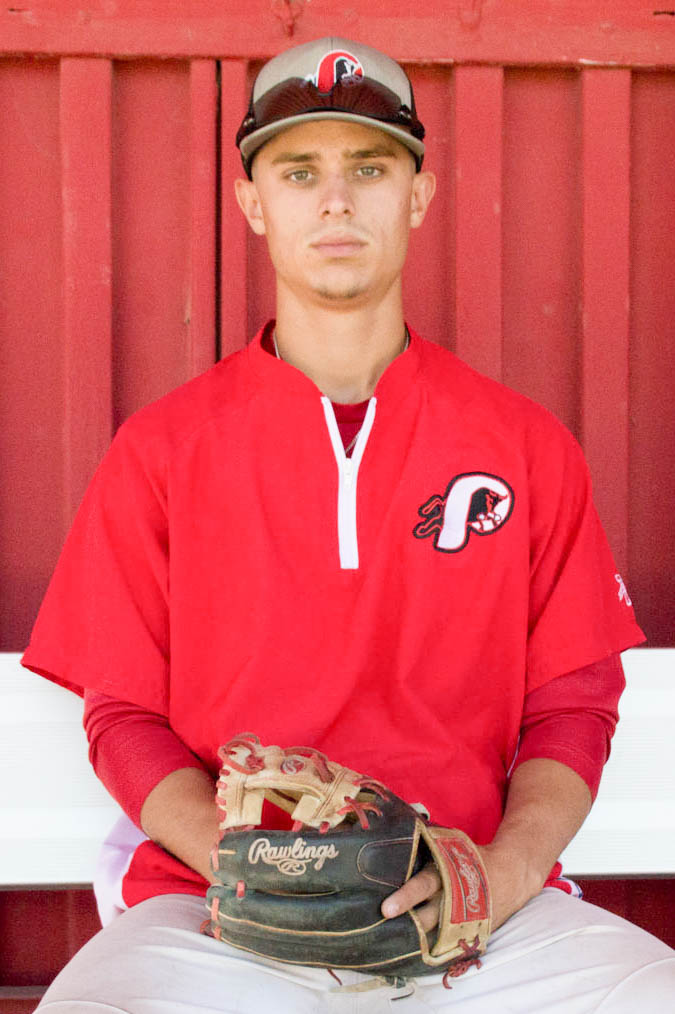 From catching ground balls to hitting the books, Nick Pico is the epitome of a utility baseball player and a student athlete.

Pico was one of the five Brahmas named to the CCCBCA All-Academic state team with  a 4.0 GPA. He said he prioritizes his time when it comes to practicing with the team and studying for classes.
Pico said he takes it one step at a time.
"You've got to get everything done. You've got to get it done in the classroom first, then get it done in the field. Baseball is more of a privilege," Pico said.

Pico  is the current second baseman for the Brahmas and sometimes plays catcher. He has made 23 runs and 23 RBI's throughout the season.

Pico said he couldn't have been able to achieve all of his runs without the help of his teammates.

"I've got to give it up to my team, we've all been hitting greatly, they give me the opportunity. I got my teammate Diego Harris hitting in front of me and he's going to score a lot of runs because he's fast. So I mean they've been putting me into a good opportunity," Pico said.

Will Picketts, infielder said he's played with Pico for the past 10 or 11 years and speaks nothing but highly of Pico's sportsmanship.
"Nick can play anywhere, he's versatile. He is a great guy and everyone respects him. He wants to do everything he can for the team," Picketts said.

Pico started playing baseball when he was 7-years-old, he was inspired by his dad who has always been a big sports guy. Pico started out playing at Hart Little League in Santa Clarita, then went on to play travel ball. He eventually went on to play at Bishop Alemany High School and now is at Pierce.

Pico is currently working toward an accounting degree and is hoping to become a Certified Public Accountant.
Transferring to a four-year is part of the plan, but as to where he would transfer is currently up in the air. He said he is considering Cal Lutheran University.

Pico said he wants to earn a baseball scholarship wherever he transfers to. He also said that his goal is to play in the major leagues.

"If I can make money by playing the sport I love then why not? Making it to the MLB has always been the goal," Pico said.

Pico said his favorite MLB players are currently Cory Seager and Christian Yelich.

"They are both lefties and hit amazingly. I actually hit lefty too and I like to try to mimic them," Pico said.

Before each game, Pico and the whole team share a visualization of a successful game.
"We visualize success. We visualize what we can do to help the team that day and I get more mental reps," Pico said.

Head Coach Bill Picketts said Pico is very competitive and competes every time he gets to the plate.

"As far as his competitiveness, it's off the charts. His focus is almost too intense at times and it comes over in everything he does, he's always taking advantage of opportunities when he gets guys on base," Bill Picketts said.

Pico said the team is really close and that they all share a good chemistry.

Pico said he lives by the "hard 90" motto during every game.

"I go by 'hard 90', which means go hard in everything you do. Be able to flush the bad things so you can get to the next thing and build off of the game," Pico said.