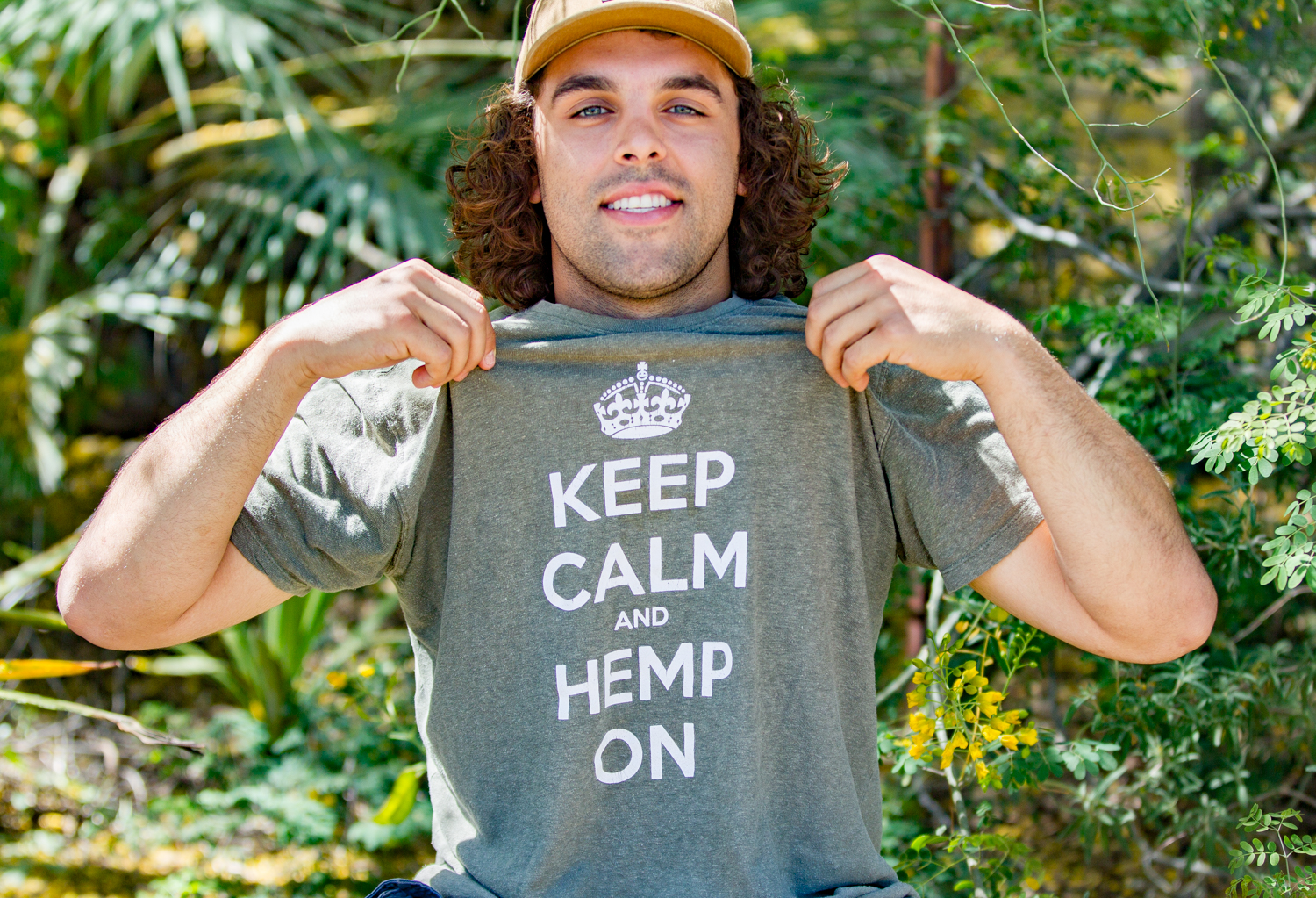 After seeing the damaging effects of cancer and other virulent diseases, Andrew Hemphill began looking for a solution at the root of a plant. Hemphill realized that the best way to take action would be to learn more about a largely untapped resource: hemp.
Hemphill said that there was an element of inevitability in the curiosity he developed for hemp.
"It was destiny, really," said Hemphill. "Just having been personally affected in my life and in my family with several cases of cancer and illness – things that are a result of the toxic, not holistic, unsustainable way that we've been living in as a society."
Hemphill said that he researched the ways society is perpetuating harmful and unsustainable behaviors. Since furthering his knowledge, Hemphill said he started the Industrial Hemp Club to help students on campus understand the versatility of hemp.
"Before I started the club, I had just learned about industrial hemp and its many uses. I had become an activist," Hemphill said. "I just wanted to take my passion for this planet and the things it can do for us, and I saw we have an opportunity to establish a hemp program."
Hemphill said that the club strongly emphasizes educating others about the variety of ways hemp can be used as a resource. Hemphill said hemp can be used in paper, fuel, plastic, clothing construction and even medicine.
Sam Schatz, vice president of the Industrial Hemp Club, said he is fascinated by the medicinal impacts of hemp.
"I'm more on the medical side because it's a personal family thing," said Schatz. "I just know it can do so much more wonders than what these doctors are prescribing people."
This is just one of the topics the Industrial Hemp Club covers in meetings.
The aim of Industrial Hemp Club meetings is to educate and create a dialogue about hemp that is often overlooked because of the misconceptions that surrounds hemp and hemp products. This reputation is something that Hemphill says hinders the club.
"The only opposition, I guess you can say, is the stigma of what hemp is," Hemphill said. "No, it's not a drug. No, you don't get high off of it. You make oil, plastics and paper. It's not the hemp that people think, it's industrial."
Hemphill said that the practical and sustainable uses of hemp are often forgotten because people associate the plant with other crops in their plant family, like marijuana.
The club seeks to change the stigma that surrounds hemp and expose students to the industrial side of plant with a proposal for an industrial hemp program.
"Industrial hemp research can now be done in the United States. So as a college – specifically an agricultural college with a 100-acre farm – we qualify, and we have the potential and infrastructure to establish a hemp pilot program like schools such as Cornell, Kentucky University and several other schools," Hemphill said.
Hemphill said that if Pierce adopted a pilot hemp program, it would work similarly to a vocational area of study. Through the program, students would be able to earn certificates and work in apprenticeships in the hemp industry Hemphill said.
Hemphill said that although this proposal is still in the planning stages, the idea is something that could potentially grow across the community college system. He said that Los Angeles Trade Technical College has a sister club to Pierce's Industrial Hemp Club, and that the two clubs are collaborating to build their intercollegiate community through the "Industrial Hemp Alliance."
Hemphill said that with backing from the Industrial Hemp Alliance and the sponsors from hemp industry, he is anticipating the Pierce College Pilot Hemp Program to ready students for the future.
"By working with these corporate sponsors and stuff like that, it's going to be a breeding ground for students to get jobs directly into the industry, and I think that's why there's a lot of interest," Hemphill said. "It is going to create an opportunity for the students to learn about something that there is interest in."
The Industrial Hemp Club has 85 members, and Hemphill said there is potential for the pilot program to grow to other schools.
The Industrial Hemp Club's work and presence has not gone unnoticed on campus. Nick Aguirre, a Pierce College Student, said he has been made aware of the club and their activities.
"I've definitely seen them on campus," said Nick Aguirre, a Pierce College student. "Although I am not in the club, they do have a certain presence on campus. It's always interesting to see what they're up to and what they will do."
Hemphill said the club's purpose is important to the campus because it not only educates students to the realities of hemp, but can potentially launch Pierce into a new era of sustainability.
"It really is an opportunity for Pierce to lead the forefront of this emerging industry that is going to make some real, sustainable, holistic change," Hemphill said.