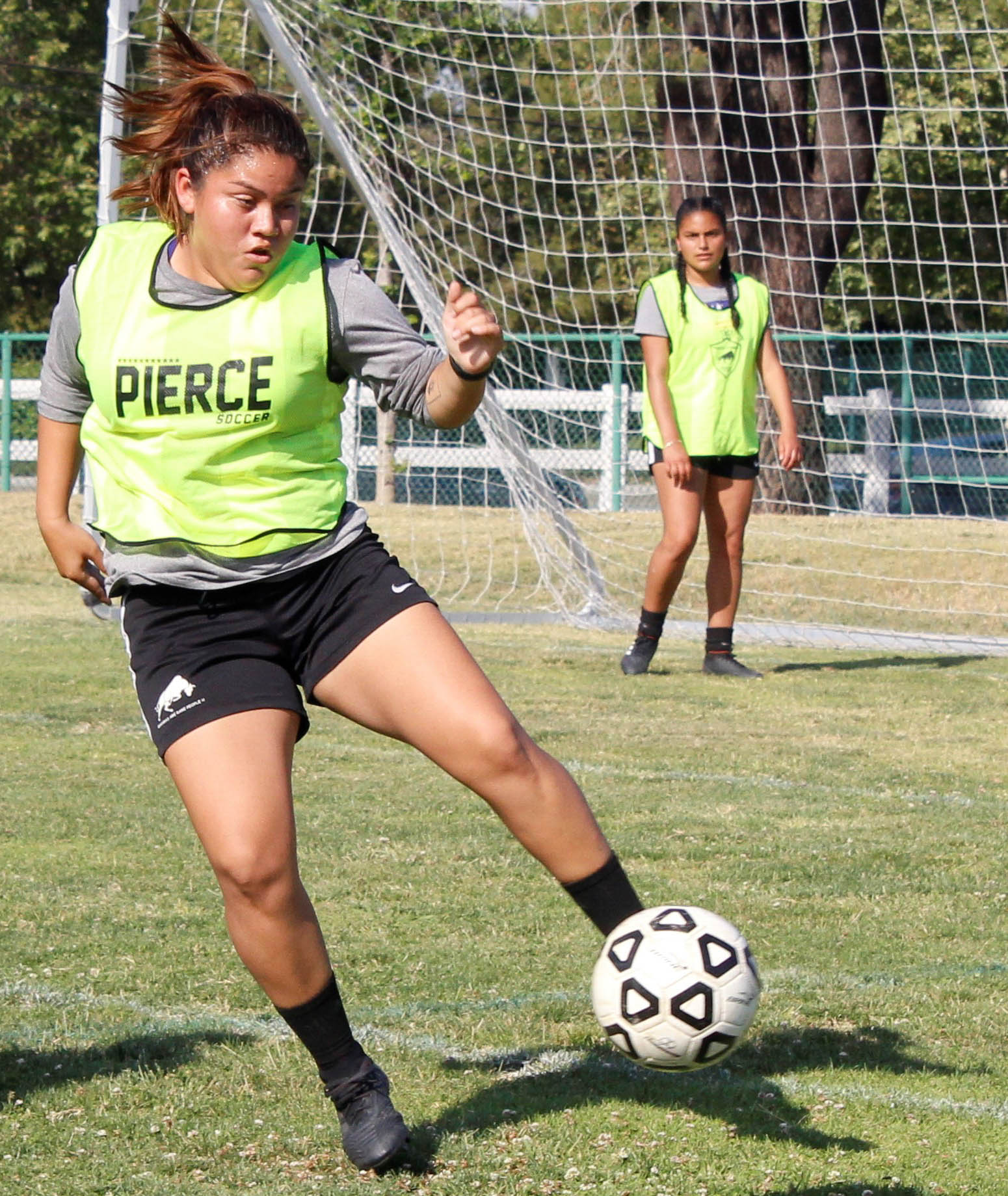 Under the guidance of head coach Adolfo Perez, the soccer team put on their cleats as the new season is around the corner.
The team saw their season come to an end at the hands of the San Bernandino Valley College Wolverines in the second round of playoffs.
Perez said he is happy that the team have made it to the playoffs every year, being the only program in state to do so.
"We've been blessed as the only college in the state of California that has made playoffs every single year," Perez said. "Considering that only 16 make it, and there's 82 programs, it's kind of awesome."
The Brahmas finished second in the Western State-South Conference with a 6-2-2 record.
Perez said that although the team's performance has remained steady and stellar, the nature of game has been tough given community college sports' turnover rate.
"It's not always easy because in junior college, you have a new team every year. I am very proud of the consistency. I am very proud of how, every year, we're able to transfer players to go from here to play at a four-year school," Perez said. "It's a great accomplishment and a great honor."
Perez said the team's spring training is part of the formula for success. By starting practice two days a week, the team has adequate time to gain technical skills.
"In the summer, we increase it, we go to three trainings for three hours a day, we increase the intensity," he said.
Perez said a key part of this year's training  is ensuring that the team avoid injury.
"We're trying to stay away from injuries, if at all possible," Perez said.
Strength training as a means to ward off athletic injuries may make all the difference in gaining the championship given the obstacles the soccer team faced last season.
"We had a very successful season, but we started with 21 players and we ended up with 12, and 11 play, so you can imagine that," Perez said. "We had three concussions and we had two ACL injuries. But we're trying to do a better job, consciously and physically to prevent that."
Jennifer Veliz, team captain and sports medicine major at Pierce, said she remembers the challenges her team faced last year, and is eager to take measures to prevent a repeat of the past.
"We only had one sub, so that's one of the things we're going to be in the weightroom for — strengthening our legs to prevent injuries. We had a lot," Veliz said.
Veliz said after the departure of five sophomores, she is looking forward to team bonding as part of the training.
"I'm excited for all the new talent coming in, all the younger girls coming in. We have couple girls who are here who were here last semester but didn't play," Veliz said. "We just met but we're already starting to get close, so that's really cool."
Gisell Cruz, team captain and kinesiology major at Pierce, said developing working relationships on an off the field before the real season starts will help her players' headgame.
"Well right now, we're preparing our mentality first, so we're getting our bodies used to the heat. Making sure that all the little things are in place to focus on the bigger picture," Cruz said.
Veliz and Cruz said they look forward to taking the team further this year, than last year's loss to the Wolverines.
"I feel like we want it a little more just because we're a little bitter from last season," Veliz said.
Their first game is on the road against San Diego Miramar College on August 28.