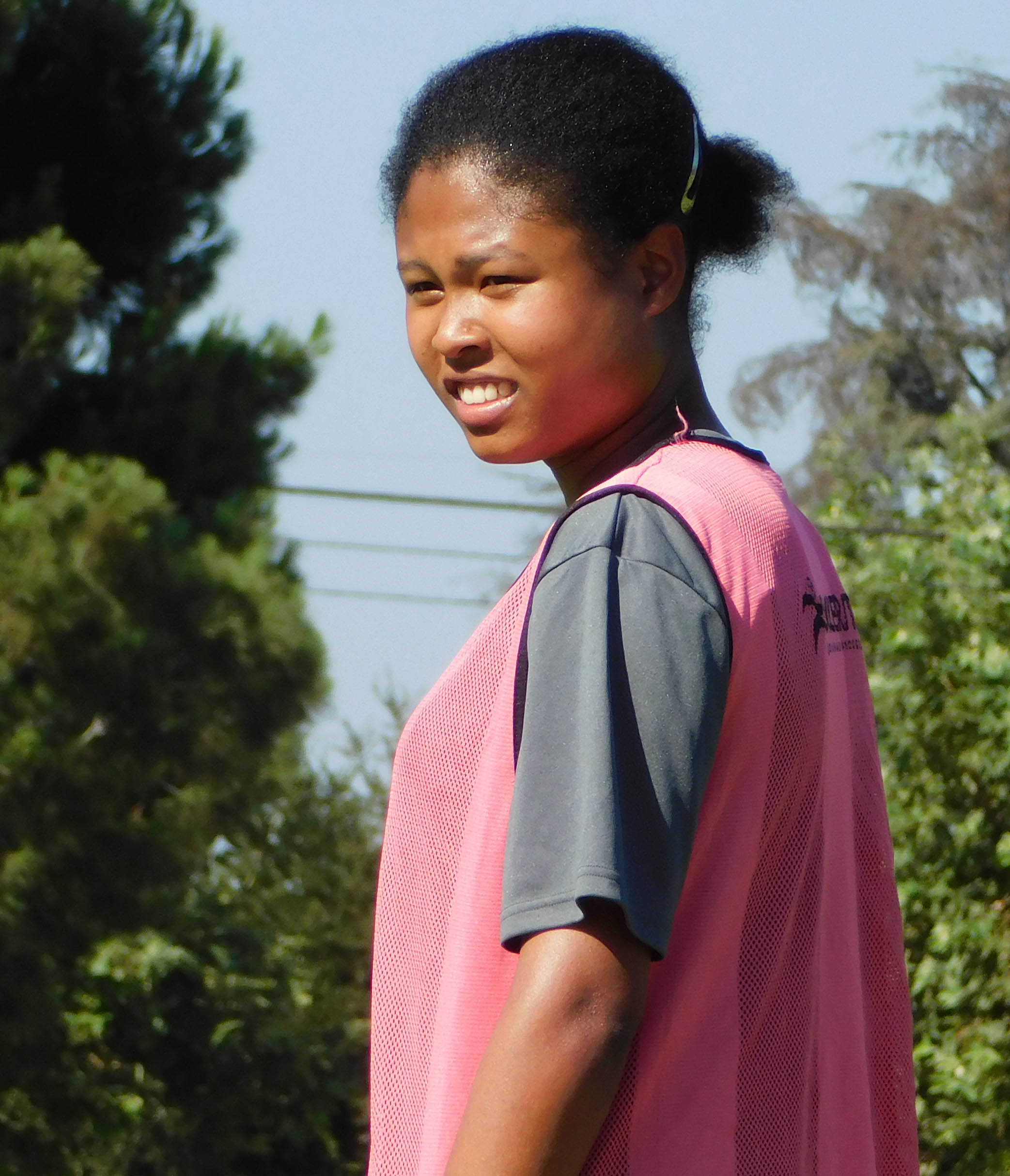 Coming to a foreign country to start a new life can be daunting. Add in starting a new school and things could get overwhelming. But for Brahmas defender Jessica Palmer, soccer was something she could bring with her and ease the transition.
"My teammates were some of the first friends I made when coming to America," Palmer said.
Palmer left her home of Osaka, Japan five months ago. She came to Pierce to study biology after hearing it was a great school with a solid soccer team, hoping to excel in both her academic and athletic goals.
"The main reason I decided to come to America was because it had everything I needed to become a doctor," Palmer said.
Palmer said that coming to the United States has given her many chances to work hard.
"There is a lot of hustle here, a lot more opportunities, and a lot more opportunities to meet and talk to different kinds of people," Palmer said.
Head Coach Adolfo Perez sees the chemistry that Palmer brings to the field.
"Jessica is a special kid, a coach's delight and she listens well. She is disciplined, and she is a great teammate. She is also a great soccer player," Perez said.
Keyonna Hill, forward, also sees Palmer as a great new addition to the team.
"Jessica has great chemistry on the field, anyone barely gets past her. She brings great vibes and always positive to the team. She's a great team player," Hill said.
Team captain and midfielder Diana Salonga said that Palmer made an impression on her during the training sessions.
"I was the first to meet Jessica. I remember on the very first day of practice she was wearing an orange shirt so she stood out, but at the same time I also noticed she had great ball control, and I thought that was great," Salonga said.
Salonga said that the team is improving and they will continue to do better as the weeks progress.
"Your first game you don't really know exactly how everyone plays even though you have played together in practices," Salonga said. "You have never really played together against another team, and there was a lot we needed to work on, but we still got good results, and even when we were trying new things and putting things together. We were still winning."
Although Palmer has found her place on the soccer team, adjusting to the American culture has not been easy.
"Language has been the hardest for me, Japanese and English are nothing alike, and because of this I struggle," Palmer said.
Through soccer, Palmer is able to meet new people, learn more about her school, and overall help her feel more at ease in her new home.