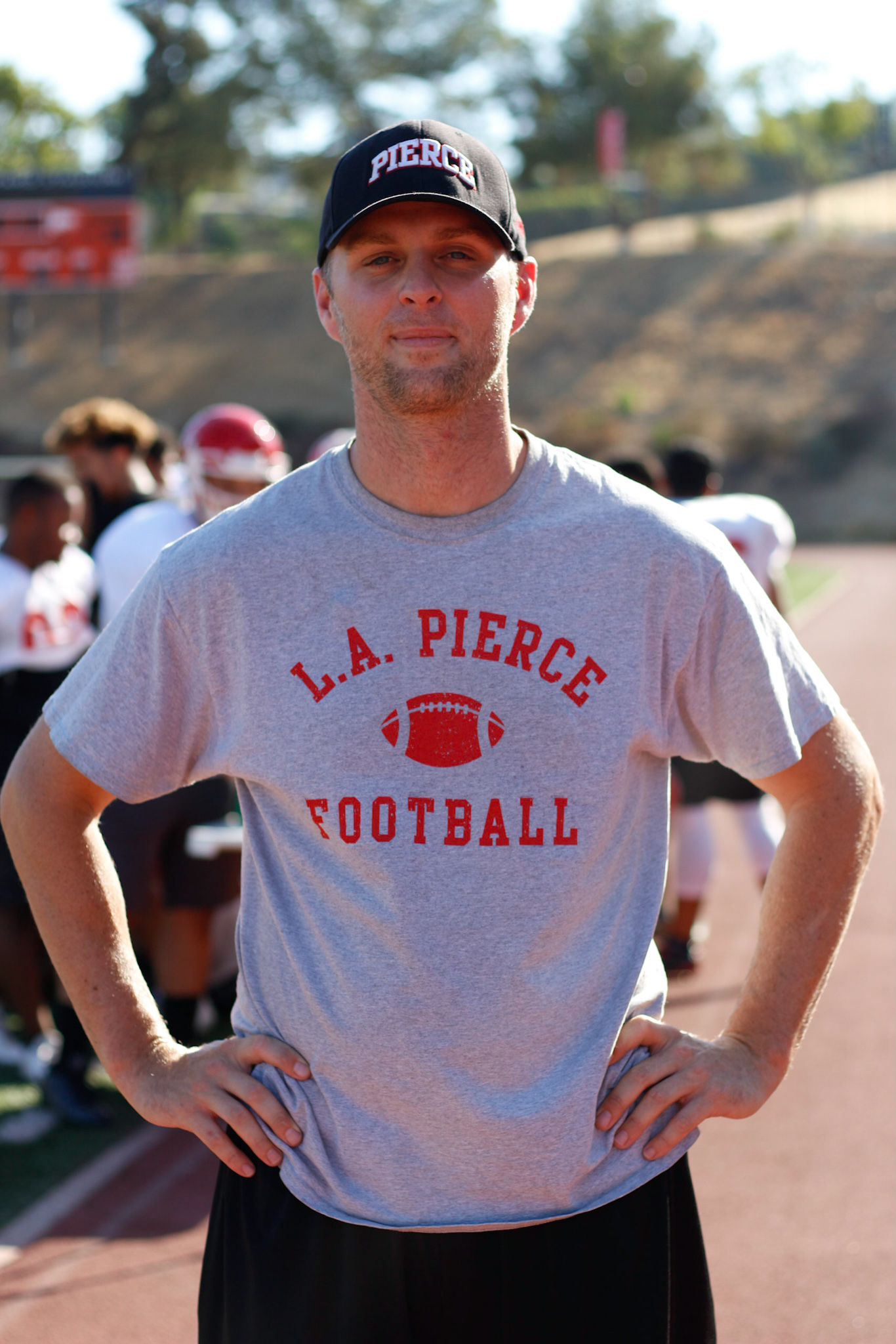 While coaches in the offseason are recruiting new players for their teams, there are others that are immediately transitioning to coach another sport.
For quarterbacks coach Jeremy Boyle it's no different. When he is not on the sidelines, he is in the dugout coaching the junior varsity and freshmen/sophomore teams at El Camino Real High School.
"The timing works out because right as football season ends the baseball season begins," Boyle said.
Boyle said that he played four sports and mentioned that he started at a young age.
"I've been playing sports ever since I was five years of age. I've played soccer, baseball, basketball and football." Boyle said.
Boyle has been in the program for four years. Three of those years were under former head coach Jason Sabolic,  and he was apart of the coaching staff when James Sims was the interim coach.
"This is my fourth-year coaching at Pierce. I spent three years under the old coach but was retained by Coach [Carlos] Woods as a coach for my fourth-year. As far as I know I'm the second oldest coach at Pierce." Boyle said.
Boyle said they didn't start well in the season opener, but have been able to improve since.
"You all know the first game we got off to a shaky start, but we rebounded and played really well," Boyle said.
Wide receiver Christian Graves said that he has gained knowledge from Boyle.
"He's a great coach. He usually coaches the quarterbacks but he's also the offensive coordinator. Even though I play a different position than what he teaches, I've learned a lot from him," Graves said.
Jonathan Saavedra said that Boyle  it always motivating him and that he wants them to be successful.
"He's encouraging us. He's always watching film. He has a deep understanding of the game. He played everything, he's played wide receiver and quarterback. He's multidimensional. He wants to see us succeed," Saavedra said.