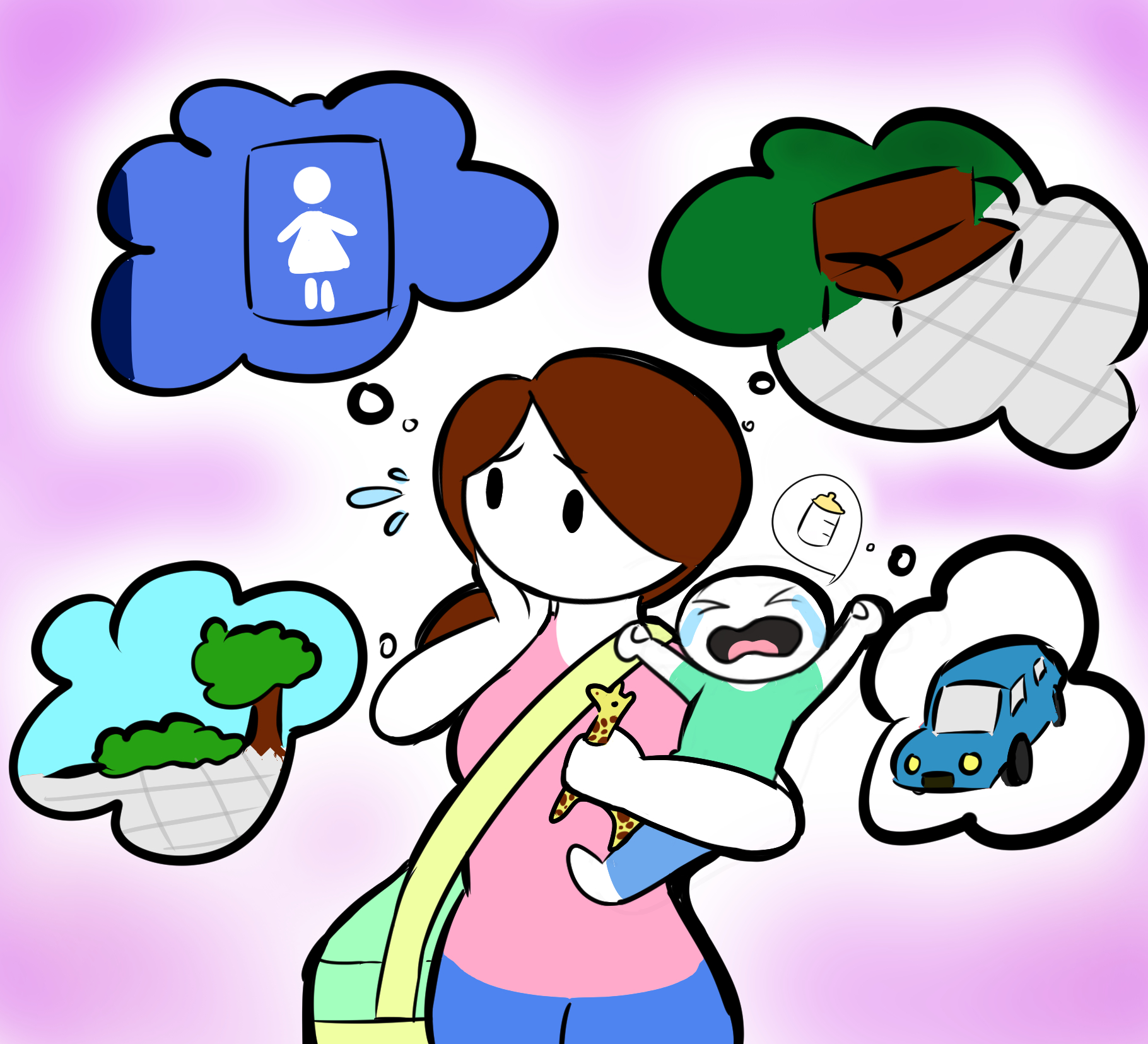 As of fall 2018, the California State University of Northridge (CSUN) has installed four lactation stations across campus for breastfeeding women. Statistics from the university's Institute for Community Health and Wellbeing website indicate that 62 women used the lactation centers in the 2016-17 year, which then grew to 75 the following, recording a total of 924 visits.
However, this is not the first time that the institute has shown support for new mothers. In fact, CSUN offers lactation classes to promote the practice of healthy breastfeeding to its students, stressing the benefits for both mother and child.
But what about here at Pierce?
The student population may be less, 60 percent to that at CSUN, but if you extrapolate those numbers, an estimated 45 women could use safe lactation spaces. And that doesn't take into account that, according to a study from the Institute for Women's Policy Research, more parents attend community college than four-year universities.
Regardless of wanting to provide a location for mothers, there is the issue that it may be a Title IX violation to not provide such an area.
And it's not as though our campus lacks the space.
What about transitioning one of the many faculty offices to a lactation station or a space in the Health and Childhood Development Centers? The problem isn't a lack of space or need. The problem is that these women time and time again get overlooked by not just their schools, but by their workplaces and many other public spaces, and are left to breastfeed in dirty bathroom stalls.
These areas wouldn't only be used for breastfeeding. The rooms could be used for mothers to pump the breast milk, and refrigerators provided to safely store the pumped milk.
According to the recommendations of the Mayo Clinic, the American Medical Association and the American Academy of Pediatrics, breastfeeding is the best option for newborn babies. In their research, nutrition provided by breastmilk has been proven to significantly reduce the chances of newborns developing numerous health conditions such as respiratory issues, obesity and even Sudden Infant Death Syndrome (SIDS).
Everyone has the right to pursue a higher education while maintaining their health and the health of their families and children. Why not put aside a private space for our breastfeeding students to take care of themselves and their babies between classes? Why not create a totally inclusive campus that promotes and provides students with ways to live healthy lives while pursuing an education? We can do better for our peers.