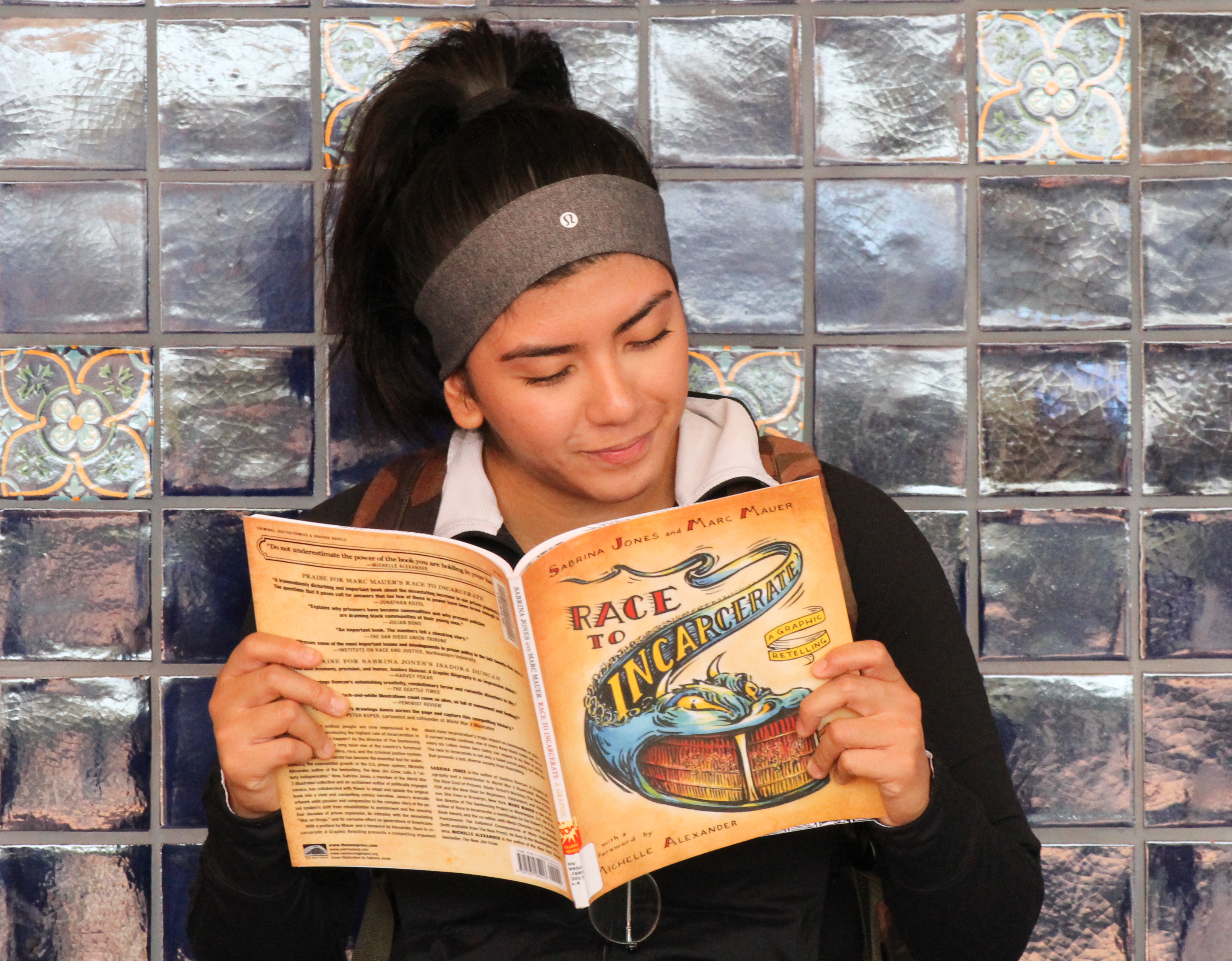 Pierce College continues its annual One Book One Campus program and it's relating Summit coming Oct. 29, highlighting "The Race to Incarcerate" by Marc Mauer, Pierce's selected book for the program.
Through the One Book One Campus program, Pierce College librarians select one book for Pierce to focus on. This leads to multiple teachers collaboratively teaching on one book through multiple subjects.
Pierce College Librarian Mario Macias said that once a book for the academic year is chosen, many professors may include it in their curriculum, hopefully sparking a campus-wide conversation about one book.
One Book One Campus is an annual program that started three years ago through Lisa Valdez, an outreach librarian. Valdez began the program to bring to surface what is happening in our current society.
"We do it to just raise awareness about different things going on in society and also to give students an outlet to or even opportunities to advocate for something." said Valdez.
Some teachers have used the book in the previous years as their whole curriculum. Theatre Professor Michael Gend, created a play for Pierce based on Malala, the book 2016-2017 book choice.
"She created a script of a kind of the key points of the book and created it into a more theatrical performance where we had students play various world leaders. And we had one student claim Malala.", said Gend. "There was our music ensemble of vocalists in our choir and our instrumentalists. And we commissioned a composer to write a completely new piece of music that was completely inspired by the book."Gend said the book was easy to incorporate into the syllabus and including the book in its syllabus brought the campus together.
"I think what it did was help the campus as a whole to create a kind of awareness of different programs because there were a lot of students that came to watch that concert." said Gend. "We performed it over two nights and there were students that don't normally come to theater or music events at all."
The Unlocking Justice Summit event will be taking place on Oct. 12 in the Great Hall from 8 a.m. to 3 p.m. The event is centered around The Race to Incarcerate and will host keynote speaker and UC Berkeley student Aaron Harvey, who was previously wrongfully incarcerated.
According to Valdez, he's going to be coming back to talk about gang documentation and how people are being stereotyped and profiled for certain crimes. He will then talk about his experience in the system and how he was railroaded because he actually won his case.