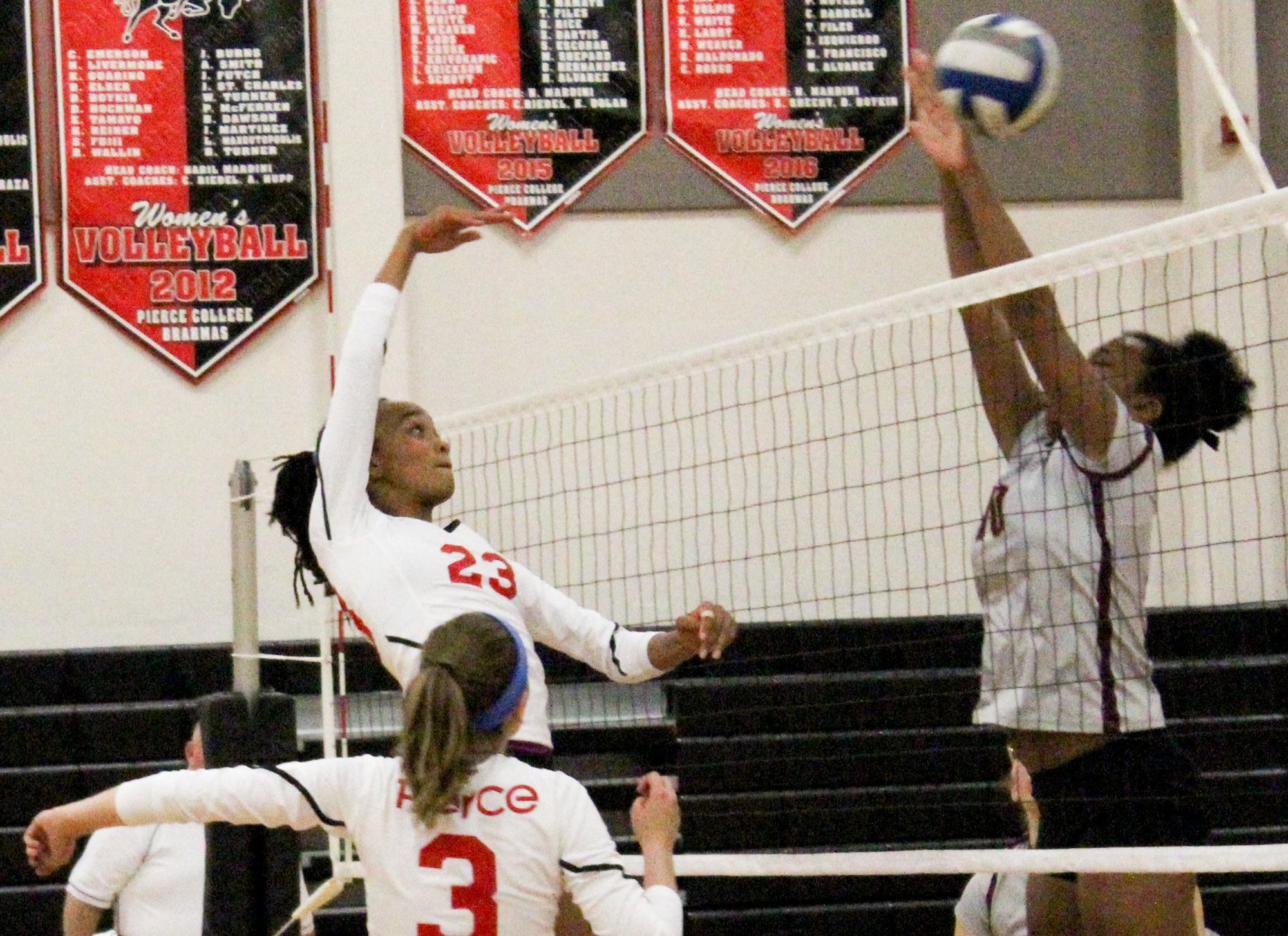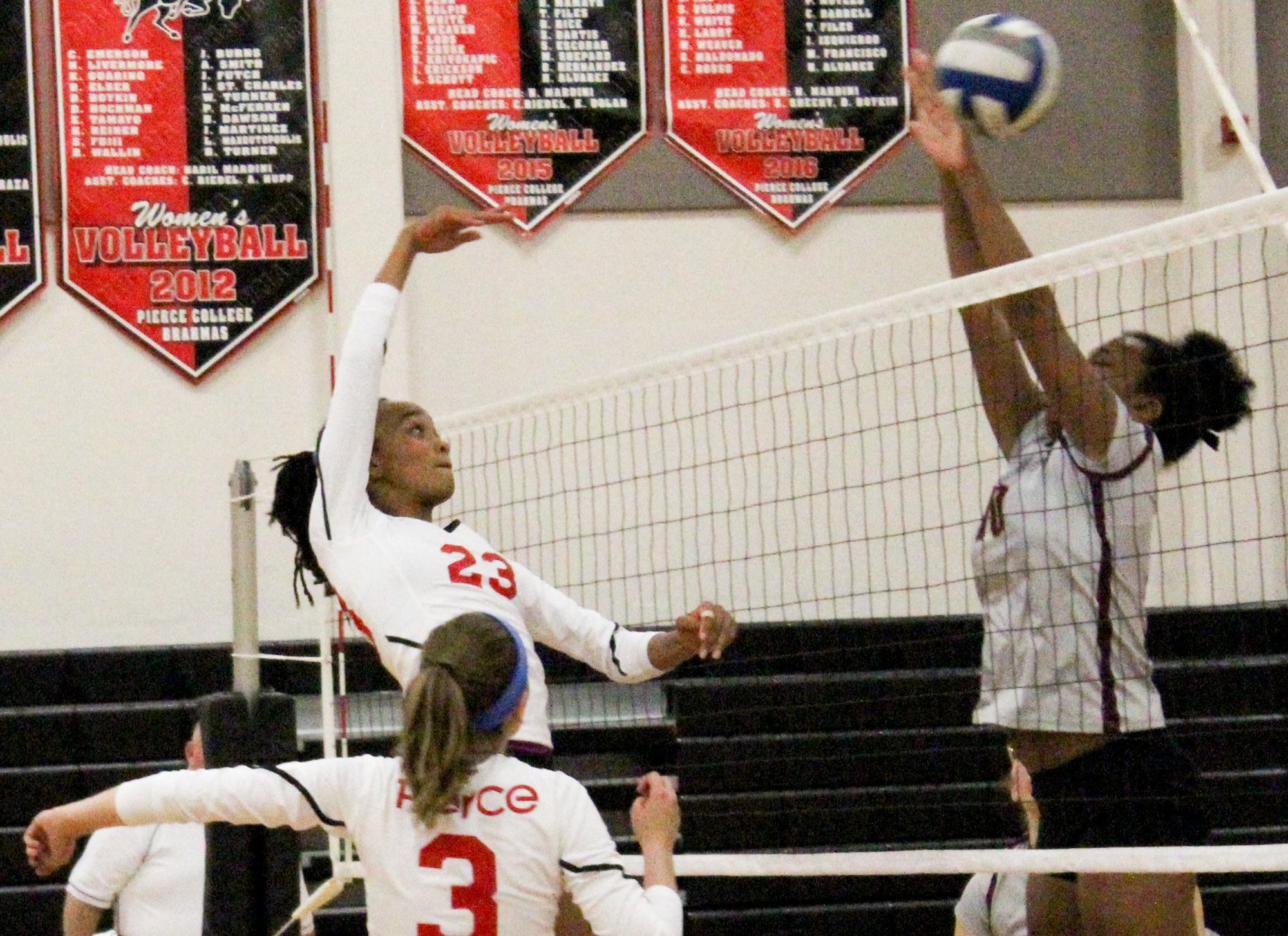 Women's volleyball had their best outing of the season Friday, but will have to keep searching for their first win of the season after losing to the Victor Valley College Rams in four sets.
    In the first set, the two teams remained fairly consistent, staying within a three point range.
Towards the end of the set, the Brahmas held a five-point lead until the Rams came back to win 29-27.
The second set saw the Rams manage to gain a six-point lead over the Brahmas, but Pierce came back to win the second set 25-22.
 Linnea Romero, libero, said the Brahmas were able to win this set due to the team understanding each other.
  "I'd have to say energy and our offset hitters were finding spots that were open, and everyone was communicating," Romero said. "So it was just flowing really well."
  The third set was opened with the Brahmas serving, but the Rams took the lead once again.
The Rams managed to distance themselves away from the Brahmas with a five-point lead.
The Brahmas closed the gap and eventually tied the game at 22, but the Rams took the next three points and the set 25-22.
 Meaghan Wheeler, assistant coach, believes that in order to improve they will have to focus on minimizing errors.
 "The number one thing I noticed was staying aggressive in heated moments," Wheeler said. "So when the game gets tight, not backing down and maintaining aggression, I think you need to have that fight or flight response and learning that fight response. I think some moments we do have it and in some moments we don't."
 In the fourth and final set, the Rams continued to hold the lead, with the Brahmas trailing behind by six points until they were able to overtake the Rams and lead by three.
The Brahmas were unable to force a fifth set, and the Rams won the fourth set 25-23.
Head coach Edison Zhou believes that the team can still win the next game against the Rams.
"We know the team," Zhou said. "We watched a little bit of a video, and we know how good they are, but I think we can beat them. Even when we lost the match, I still think we can beat them."
The Brahmas host Glendale Community College on Wednesday, Oct. 17 at 6 p.m.