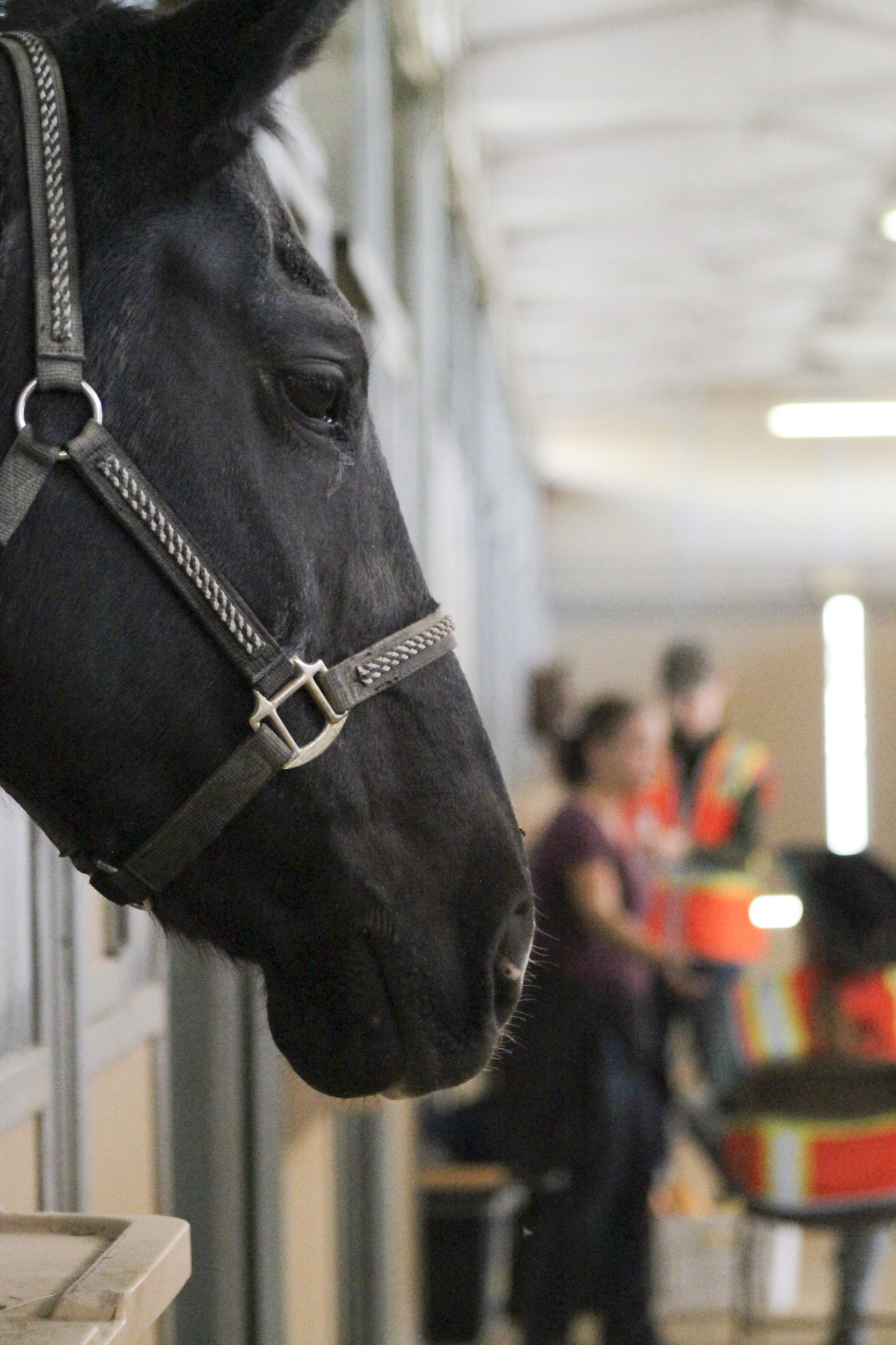 With the flames ablaze and large animal owners searching for a place to shield their pets, the Pierce College Equestrian Center took over capacity to help the community with over 280 animals being sheltered.
Some evacuees were forced to have tie up their animals to lifeguard posts on the beach, let them loose or even left them behind in the heat of the crisis.
However, Pierce has acted as an animal evacuation center as it houses all types of animals from horses to donkeys, mules, sheep, goats, bunnies and a tortoise.
All of these relief efforts are being done free of charge with the help of volunteers.
Bill Gruytch, one of the people working hard to make sure that the animals are all taken care of reflected on what it is like to be part of the crisis relief.
"It's a lot of work," Gruytch said. "It's quite tiring and physically demanding, but at the end of it all I feel pretty good to be able to help out and give something back with no expectation of anything in return. It's truly good for the soul."
Owners of the animals can be seen throughout the day checking in on their animals, making sure that they are doing alright given the circumstances.
One animal lover, Lisa Gutman, had to bring multiple animals to the Equestrian Center after being evacuated from Old Agoura with a total of three horses, two goats, a miniature donkey and potbelly pig.
"We had to get them all out because it was pretty much burned around my entire area," Gutman said. "We are praying that they lift the evacuation soon so we can go home soon. The community is here for us and that makes me want to cry."
Kimaree Gilad was another one of the many who brought their horses to Pierce looking for a safe space. She explained what it's like to have a place in the community that will take in animals for free.
"It's a relief to be able to know that I can bring her close by home and I can come by and feed her in the morning and in the evening and not have to drive an hour to see her," Gilad said. "It's important that we have this facility here and available to all of us in the area. I'm seeing that our beautiful people are pulling together and helping each other and the animals with a place to stay."
While Pierce is beyond capacity, people are encouraged to bring their animals to the Hansen Dam Equestrian Center, the Humane Society of Ventura County and Paso Robles Horse Park.
The Los Angele County Animal Control has been working diligently to make sure all animals are taken care of.
"We're doing our best," said Justin Vaughn, an officer from the Los Angeles County Animal Control department. "We ended up with a fair amount of animals."