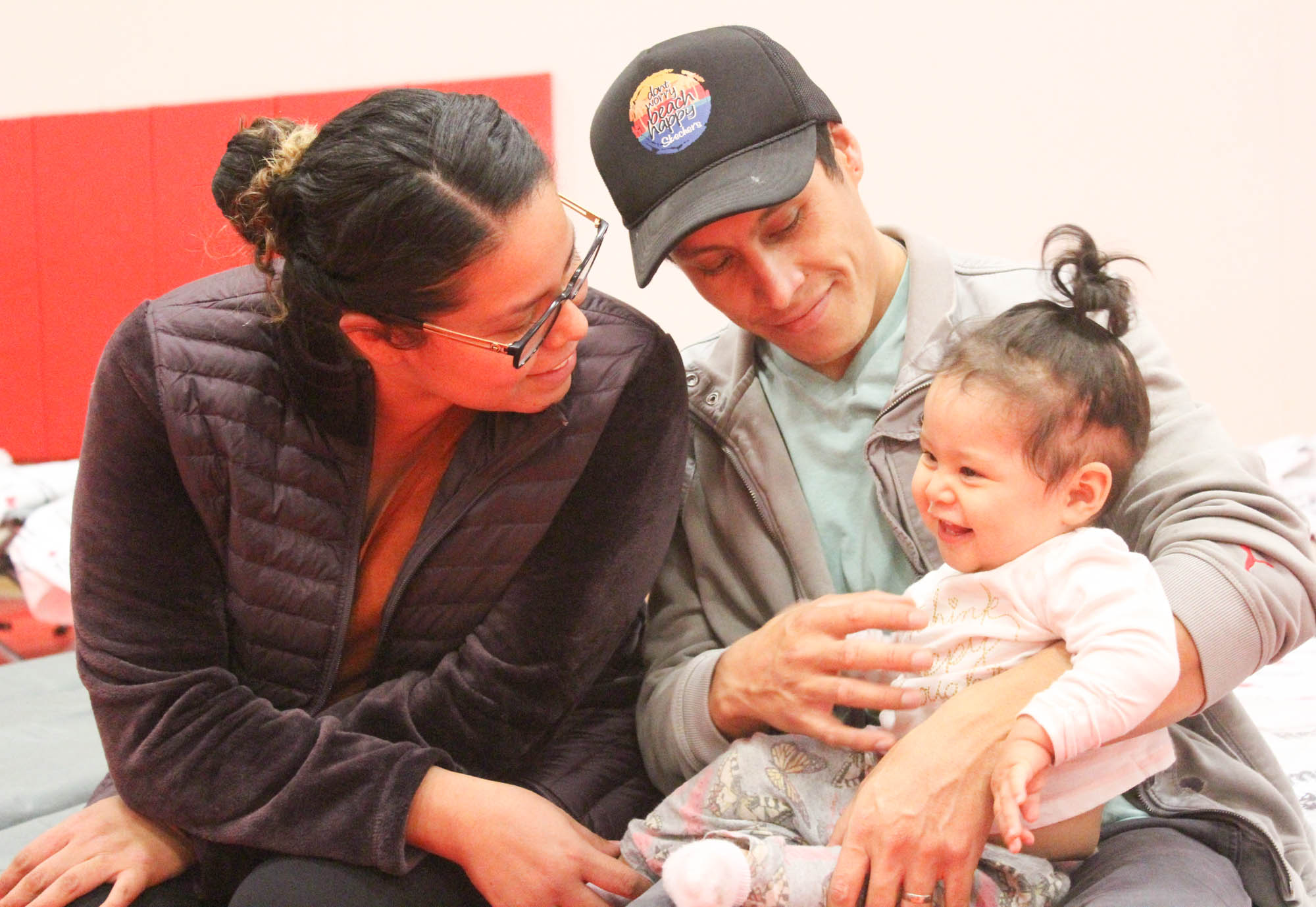 As the fires continue to rage on, Pierce College and its current current residents continue to receive supplies and services as they keep faith that the fire will be contained soon, and preparing to integrate with students when classes resume Tuesday morning.
Councilmember Bob Blumenfield, for the Third Council District, came down to the campus Monday afternoon to show his support for those who are being affected by the fires. Blumenfield's office helped organize a huge pull of food, clothes and supplies for donation.
"We wanted to do everything that we could to help people immediately, so we took that on in terms of getting donations together and making sure shelters have what they needed," Blumenfield said. "My heart goes out to those dislocated, and the trauma that they are undergoing."
Blumenfield mentioned how he had just visited the first responders and how we should all take a moment to appreciate the long hours and the bravery that they are exemplifying.
"I was just at the command center, and some of these guys have been working 40-50 hours in a row putting out this fire and I'm happy I could play this supporting role," Blumenfield said. "Right now we are still in the crisis phase, so I'm hoping we can soon be in the recovery stage."
The containment of the fire has moved to 20 percent, and even so, the evacuees continue to be restless in the search for information on if their homes are going to be affected.
Captain of the Los Angele County Sheriff's Department Rodrick Armalin gave evacuees an update Sunday evening of where the fire is currently, what areas are still under mandatory evacuation and what the conditions are looking like tomorrow as classes begin again and evacuees are now integrated with students.
"There's a lot of firefighters up there, and there is a lot planes and aircrafts dropping water and the fight goes on," Armalin said. "Tomorrow we repopulate the campus with students so hopefully they show these folks some kindness and concern for their losses."
Armalin mentioned that repopulation of Agoura Hills and Westlake Village north of the 101 freeway have begun, but that everyone else is still under a mandatory evacuation. There are high winds to be expected all of Tuesday, up to 40 mph.
Support from various organizations continues to persist during the process, giving the people and animals the necessities, mental and physical help that they need. Organizations like the Veterinary Angels Medical Center standing out through the windy air to provide services to the suffering.
"We have popped up a mash veterinary hospital unit, we are offering free services to anyone who is affected by the fire, we are doing everything from helping animals that were burned all the way down to a nail trim," said Darlene Geekie, owner and executive director of Veterinary Angels. "That animal-human connection is so important and that's why I opened my non-profit, for these times of need and it's really important to give back."
Classes scheduled for Tuesday will resume as normal. The Red Cross is still accepting volunteers to help sort and distribute donations.