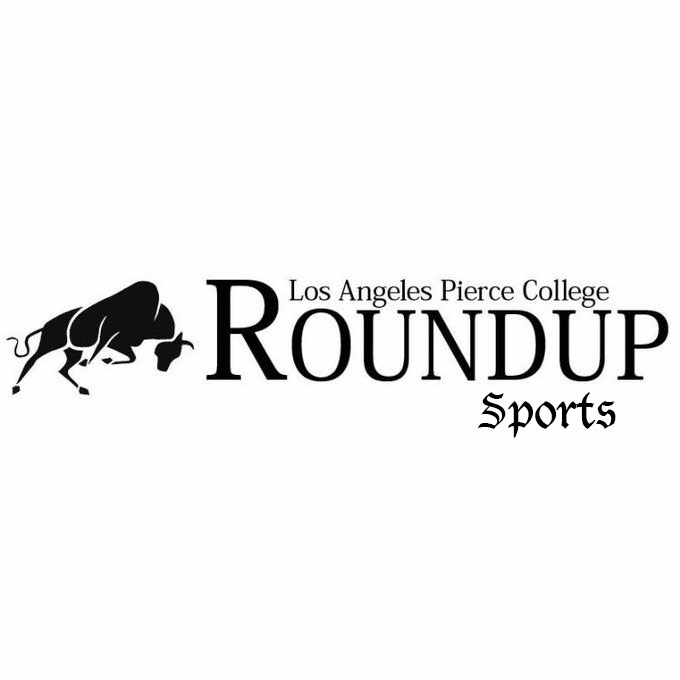 With a new coaching staff and several new faces, women's volleyball entered this year as a transition season.
The Brahmas finished with an overall record of 1-12, while finishing last in the conference standings at 1-7.
The team began late on September 26, making it difficult to keep up with other teams who have already been in season.
Head coach Edison Zhou said because the team started late, they did not have much time to practice in preparation for the season.
"When you practice it's just like a real game and you need to concentrate but when you play a real game it's like a practice and you have to relax," Zhou said.
Keturah Scott, middle blocker, said she is playing as a freshman on the team and this is her fourth year playing volleyball.
Scott said starting the season late made it difficult to feel level-headed with other teams.
"I wish we could've played a lot longer and a lot more games," Scott said. "Our first game we played a team that played ten games before we did. They played preseason games and we didn't get to do any of that."
Last year women's volleyball finished the season with an overall record of 23-8, losing in five sets to the San Diego City College Knights. They finished in conference play undefeated at 8-0.
Zhou said each team member has made significant improvement throughout the semester.
"Everyone has gotten better," Zhou said. "We have three brand new girls that just started to learn how to play volleyball. Now they can serve, and they can pass."
In their only win against Glendale College, the team came back from two sets down to win the next three 25-17, 25-22 and 15-8.
"I think that was the best memory of the season. Every day they are getting better so every match is better than the last one," Zhou said.
Catelynn Pulido, outside hitter, has played on the team for two years and  is also one of the team captains. She said the team pulled together in their win against the Vaqueros.
"We won that game because it was the first game that we were together mentally and physically," Pulido said. "We got that win because we were able to work together as a team, be able to hit the spots, know their weaknesses and use it against them. We were so proud of each other on how we worked together, and we really deserved it for that day."
Pulido said she will be transferring next spring but will be practicing in the offseason with the team to improve her weaknesses.
"It would have to be increasing my vertical jump and always being able to keep my elbow high as a reminder for hitting so I can hit the shots of the areas I want to hit. So, a lot of conditioning and a lot of weight training to strengthen myself and to make myself faster," Pulido said.
Scott said she wants to use the offseason to become improve her skills.
"I want to work on being a better hitter. I would say being a better teammate overall and communicating more," Scott said.
Scott said the team faced a rough start from the beginning and it was hard to adapt.
"I didn't expect much because I know we didn't have a complete team. I expected us to win more games than we did but considering our position, not having a team and not having a budget, it was harder," Scott said.
Pulido said her highlight of the season was working with a team that gave it their all in every game.
"We were never a blowout in the beginning of the season and I really appreciated that," Pulido said. "We were probably 25-20, 25-18 and to me that is great because we were always back to back and we were right there. Even though we couldn't finish, I think it was great we were able to compete with these teams instead of having a blowout."
Pulido said taking a fall is the only way the team can know how to support each other back up in the future.
"For any person that wants to be stronger, you have to be willing to take some punches and take some knockdowns," Pulido said.
Zhou said he gets help from the assistant coach and has formed good communication with the team.
"For this season I learned about how to run a program, working with my assistant coach, how to talk with the girls, and how to be positive every day. I have a lot of experience with playing I can share with them so next year it should be better," Zhou said.
Scott said she is hopeful the next season will have a turnaround.
"We are going to have a lot more girls next season for sure and hopefully we will be better as a team," Scott said.
Zhou said he wants to help expand and train the team as much as possible for a stronger season.
"As a new coach, I think we still can do better," Zhou said. "I don't have very much experience of college coaching and I think I'm getting better. I also want to recruit some international girls here."
Pulido said she believes higher energy and a positive mindset will make all the difference for the team next season.
"I believe they could've done better if they had the mindset like, 'I want to win conference and I want to win state and I'm willing to work hard,'" Pulido said. "They already have the skills and they have the potential. They just needed that mindset and I hope they will have that for next season."