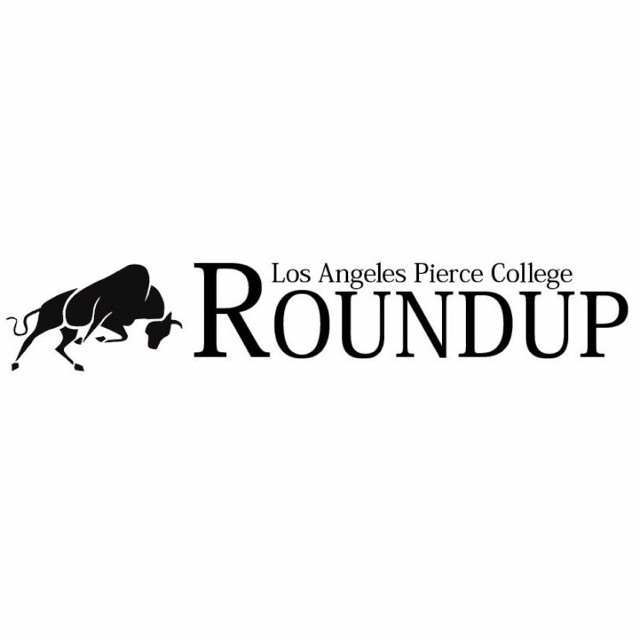 A few affirmations can change a life.
That is what happened to Jodie Mena, technical news operations manager at KNBC/KVEA, when he adopted three core mantras he lives by in his professional and personal life.
Mena said the three mantras he lives by are, "Failure is not an option," "The mind tells the body what to do," and "Learn from the pain."
Mena has worked as a news videographer for 35 years and spoke about his story for the Media Arts Speaker Series on Nov. 20 in the Great Hall.
"I've always enjoyed talking," Mena said. "I love paying it forward and letting kids know what I'm doing. It may not be something they want to do, but I offered enough examples to just show them where it's at and what's going on."
He has been a part major news stations and covered stories in the mid 90's before transitioning to a technical operation news manager. He has received an Emmy award for "Outstanding News Videographer" and passed it around the audience for guests to observe.
This was the last Speaker Series of the semester which is sponsored by ASO. Free food and drinks were offered to any guests who attended.
Mena held his managing position for Telemundo until NBC bought the station and they merged together. He said the change was a big challenge as being one of the newer and only managers.
"We're talking about two different cultures now," Mena said. "This is a test tube thing. There is no place in the country where this is being done. We are now going to merge a Spanish language station into an English language station."
He said there are a lot of barriers to overcome when two major stations merge together.
"A lot of it has to do with obviously having enough resources to support all of this and then keeping both stations on T.V.," Mena said. "Mainly the cultural change of how it was, and how opposites don't attract. When we moved into the next building and I saw how people were hugging each other, I realized then things could change."
Mena said he encourages anyone to have an open-mind when it comes to finding a place in the professional world.
"If you don't like what you're doing wherever you're at, get out and try something else," Mena said.
Communications major Kenneth Martinez said this is the second speaker event he has attended.
"I do like when they have industry professionals come in and do these kinds of speeches," Martinez said.
Martinez said he was impressed with the new technology that is transforming the world of broadcast news and journalism.
"I like that new technology they have, that little pack," Martinez said. "That's really fascinating because I know that the logistics of looking at a huge quarter of a million-dollar truck is kind of difficult. We could just walk in a place with a backpack on and a camera and that allows you to get action so much easier."
Film production major Bryan Andrade said he didn't just come for the extra credit, but he loves videography.
"There's changes with technology that motivates you to keep doing whatever you're doing," Andrade said.
Andrade said this was his first speaker event. He also said he liked how Mena was involved and answered questions with good descriptions.
"Take risks. He went into this initially with very little  experience and the fact that he's still in shows that taking a risk is worthwhile," Andrade said.
Martinez said his favorite part of the event was the speaker's chronology with covering hard events such as the Thousand Oaks shooting with the Woolsey Fire following afterwards.
"How the shooting takes place, covering the shooting, how fast they got to the house and finding out who that shooter is," Martinez said. "Then almost going immediately straight to fires and covering fires for a week and then what I assume is going back to the shooting. I can only imagine he had probably three hours of sleep all week."
Martinez said he learned a lot from the speaker and it gave him a new mindset towards chasing a professional goal.
"Nothing is easy in life. It seems fun on the outside, but what he showed me was that it takes a lot of work, effort, sweat, blood and tears," Martinez said.