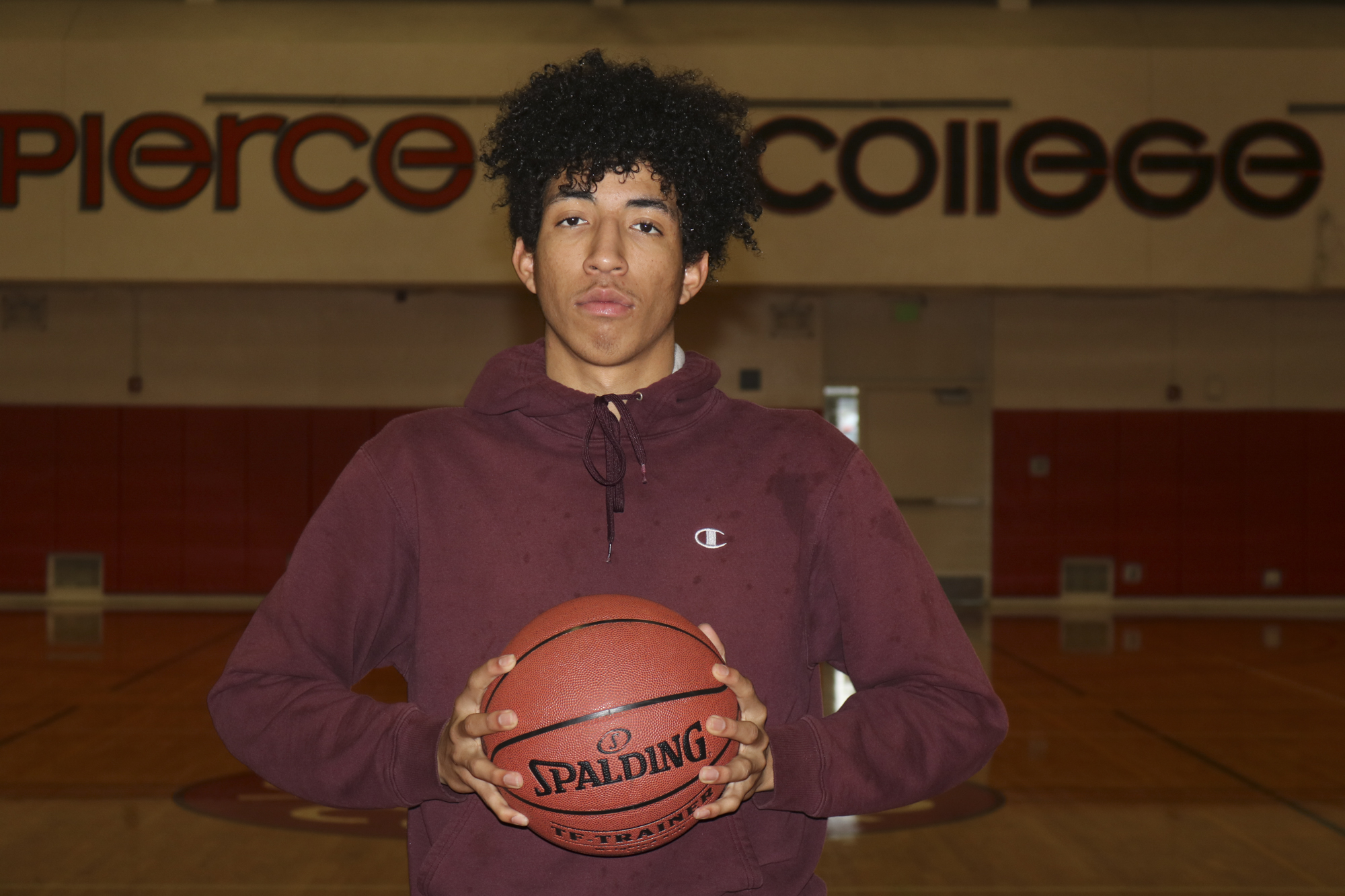 When a basketball player models his game after elite NBA star, Kobe Bryant, a plethora of offensive skills are expected.

Anthony McIntyre showcases his fundamental scoring skill set with the same "Mamba Mentality" as his legendary role model.

"I try to model my game after the best player of all time, Kobe Bryant," McIntyre said.

McIntyre out of Saugus High School has been putting on an offensive clinic every time he steps onto the court as a Brahma.

McIntyre lets the numbers speak for themselves leading the Brahmas with over 500 points scored this season.

The freshman guard is leading the way, averaging 19.3 points per game, 5.5 rebounds along with 3.3 assists. He leads the team in all those categories while also contributing the most steals per game at 1.3.

While McIntyre has accomplished a lot in his short time with the Brahmas, these accolades are all but too familiar for him.

"I've always just been a scorer, I like seeing the ball go through the hoop. I just be practicing hard and trying to compete to win in practice," McIntyre said.

McIntyre's ability to score at will has made the game easier for his fellow teammates. Jason Rodriguez, guard, praised McIntyre's ability on the court.

"He takes a lot of pressure off us to just score cause he scores the most," Rodriguez said. "He's great to have because he's a threat so they all focus on him. So it gives us a little more room to operate and then when we drive then they've started focusing on him it opens up lanes."

McIntyre's teammates are not the only ones who have taken notice of his great offensive season.

Head coach Casey Weitzel had nothing but praise about McIntyre's game.

"A lot of our offense that is derived for [McIntyre], is him taking advantage of his ability to score," Weitzel said. "He can get his own shot at any time. So we'd like to put them in spots where he's able to get downhill, get to the rim and score without too much defense in the help side and in double teams coming his way."
Although McIntyre seems to excel through the x's and o's there is more to the freshman guard than just scoring. There is a will to compete and be excellent.

"He's probably the most competitive person on the team," Weitzel said. "He's just the ultimate competitor. He really sets the tone for us and how we compete and how we go at each other."

McIntyre's great season has caught the eye of several college scouts and coaches.

"I had one college coach say, you know, if he learns how to play both sides of the ball, he could be a 10-year pro," Weitzel said.

Weitzel also praised McIntyres leadership because he pushes his teammates to be the best they can be in practice and in games by enforcing his competitive drive.

With this season coming to a close, McIntyre looks forward to his sophomore campaign as a Brahma and is working on how he can improve his overall game.

"I'm trying to get bigger in the offseason, and get my free throws to a high 80% mark," McIntyre said.

As for his future after Pierce, McIntyre is hoping to be recruited by a Division 1 team where he will be able to bring his scoring, playmaking, and leadership abilities on a grander platform.

With McIntyre's mastery of putting the ball in the hoop, his only ceiling is the spot where his jersey will someday hang in the rafters like his childhood hero.