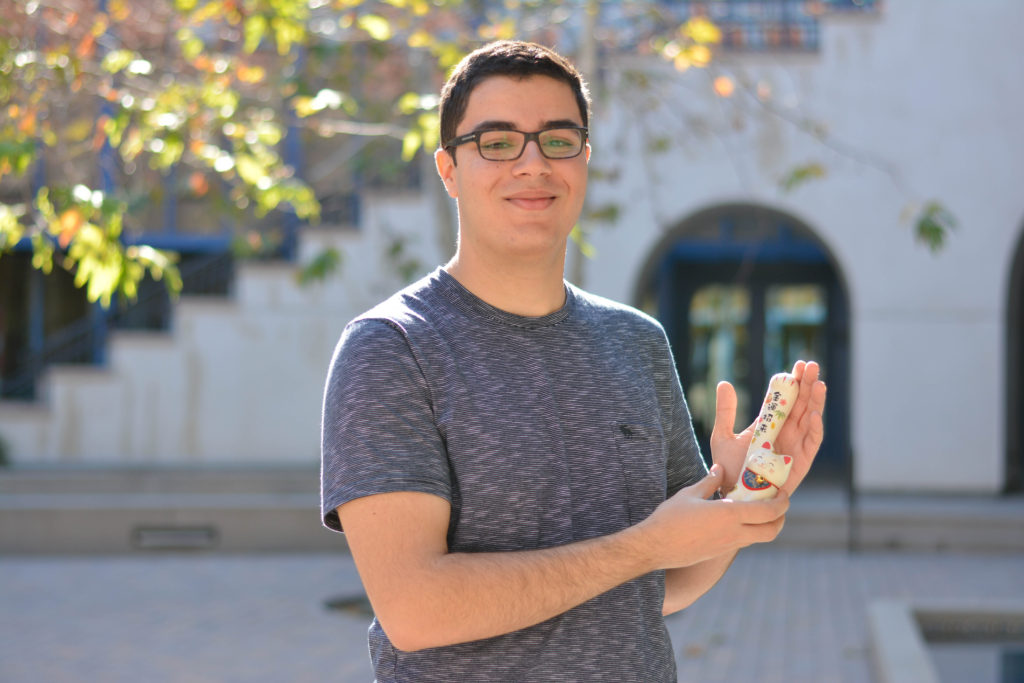 Usually the American college experience takes place on campus, but one student found his pathway while overseas.
Harut Tatulyan, a philosophy student, tutor and club president found his direction after taking a trip to Japan under the Mayor's Young Ambassadors Program (MAYA).
"The trip definitely gave me insight as to what I want to do with my career," Tatulyan said. "Before I was kind of confused, but now I want to look more into international relation jobs that study different cultures."
Tatulyan sheds light on the MAYA program, which is what got him to Japan in the first place and what its purpose is.
"The MAYA program is hosted by the LA mayor's office (Eric Garcetti) within the international affairs office," Tatulyan said. "I like the idea of representing where you are from and to represent your country feels like an honor."
Tatulyan said this program was well advertised through email to eligible students. It first begins with the application process, then an interview, and finally the wait is on to see if you were selected for the trip  
The eight-day trip gave students the chance to go sightseeing and gain history lessons about Japanese culture. Tatulyan said the experience was more than he expected.
"I thought based on what we hear about Japan that the city is like L.A. because of the high-rise buildings and technology, but the culture is so ingrained in almost everything that it was an immersive experience," Tatulyan said. "You felt very connected."
Tatulyan said that learning and speaking Japanese was more stressful than he thought, but the locals were friendly people who would go out of their way to direct you to your desired location. He also wants to learn more languages in order to be able to communicate with others in their language.
He believes that the main goal of the trip was to connect L.A. to their sister city of Nagoya.
"It was really rewarding because even though, there was that language barrier between us, it was like wow they know about us and we know about them through our sister cities," Tatulyan said.
Another culture shock for Tatulyan was in the food that he was served.
"When we hear about Japanese food, we think the basic ramen and sushi, but it was interesting to see how much miso soup they had. Every meal you had miso soup, rice and pickles," Tatulyan said. "It was like wow no wonder they are so healthy, every meal was balanced and had probiotics to help digest everything."
Tatulyan said the MAYA students all bonded and formed a sense of community.
"Along with the other LACCD students who went, we still stay in touch," Tatulyan said. "We all connected to the point where we want to go on another experience like that."
Tatulyan also has been tutoring the logical philosophy courses since last spring at the Center for Academic Success (CAS).
"It's really good because not only does it connect them to you as a tutor, but it connects them to the tutoring center at Pierce," Tatulyan said. "So, if they need any other tutoring they are more inclined to come in versus a student who is a little more hesitant."
Crystal Kiekel, the Director of the CAS, said Tatulyan is super informed, very amicable and a very successful Philosophy tutor who is well respected by his colleagues.
"I think one of the reasons he gets so many students is a combination of the fact that he is just a really welcoming and warm person," Kiekel said. "He is just the sort of person who is going to say hi to you if you walked by and he is going to ask you how you are doing."
Tatulyan said the MAYA program is a good opportunity for college students looking to travel abroad.
"No one would expect that this program, that would pay for their tuition is also maybe one day, going to allow me to travel internationally," Tatulyan said. "It's a rewarding opportunity especially for students who don't have this opportunity otherwise."
If he had the opportunity to travel again, Tatulyan said that he would return to Japan or another Asian country.
"Honestly i want to go back to Japan, especially now that i've started to learn japanese," Tatulyan said. "If it came down to a different country, I like the idea of more exploration in Southeast Asia."      
Isha Pasricha, the Associated Student Organization (ASO) President sums up the kind of person who Tatulyan is.  
"He has a positive outlook on life and is the type of person who sees the glass half full," Pasricha said.