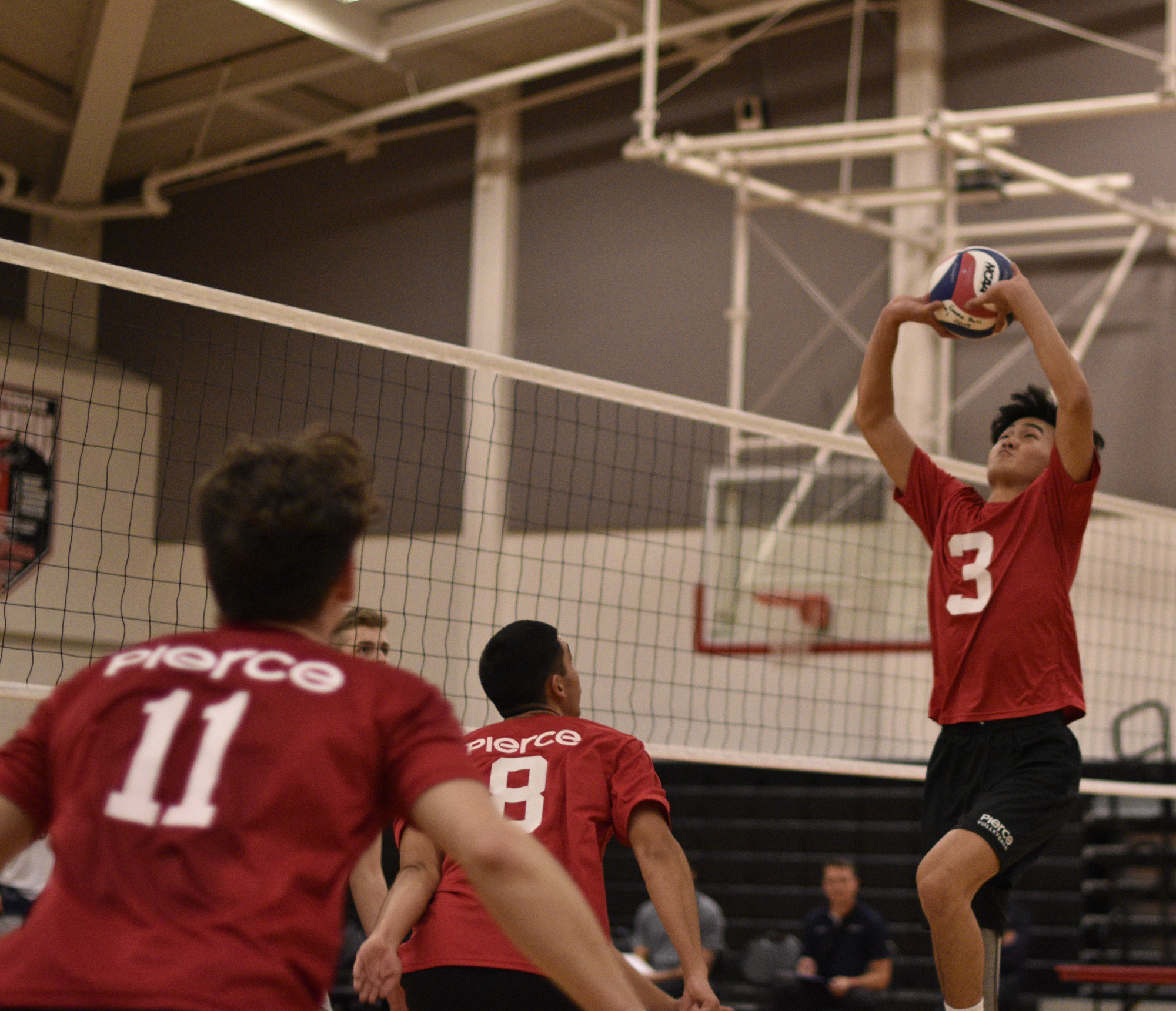 Three games in the books and a 1-2 start to the season, the Brahmas begin conference play when they host the Long Beach City College Vikings on Wednesday, Feb. 27.
Men's volleyball were crowned conference champions in 2017 and last year as they put the title on the line against six other teams.
Last year, Pierce got the win over LBCC in the semifinal round of the California Community College Association State Championships held at Fullerton College.
The Vikings were undefeated heading into the game against the Brahmas, but that came to an end in straight sets on Apr. 20.
The Brahmas come into the game against the Vikings having lost in straight sets against the Irvine Valley College Lasers.
LBCC on the other hand lost to Orange Coast College in four sets on Wednesday, Feb. 13.
After the Vikings game, Pierce are on the road when they face Antelope Valley College on Mar. 1. AVC are 1-4 to start the season with Anthony Lee leading the Mauraders with 28 kills.
The Brahmas than host four straight games against Santa Barbara City College on Mar.6  and Golden West in a non-conference game two days later.
On Mar. 13, they face the Santa Monica College Corsairs who are 1-4 and last in the conference standings.
The Brahmas than have a date with the conference leaders El Camino College on Friday, Mar.15, before going on the road to face the Moorpark College five days later. Both teams have a overall record of 4-1.
Pierce than visit LBCC on Friday, Mar. 22 before hosting the Mauraders on the 27th.
The Brahmas go on the road to face Santa Barbara City College on Mar. 29. The Vaqueros are 3-1 with their only loss coming against the Lasers.
In April, the champions wrap up the regular season with three games. On Apr. 5, the Brahmas are on the road to take on the Corsairs.
Five days later they pay a visit to the ECC Warriors before ending the regular season hosting Moorpark on Apr. 12.
All games will begin at 6 p.m.