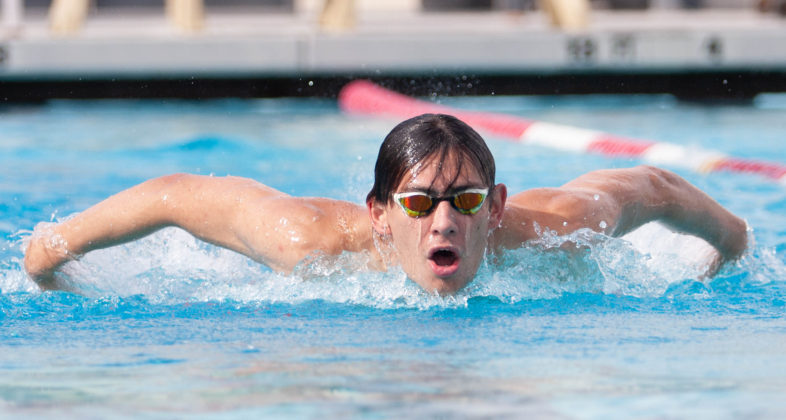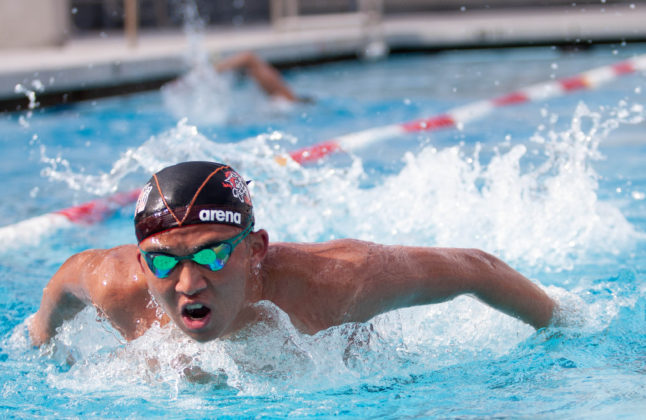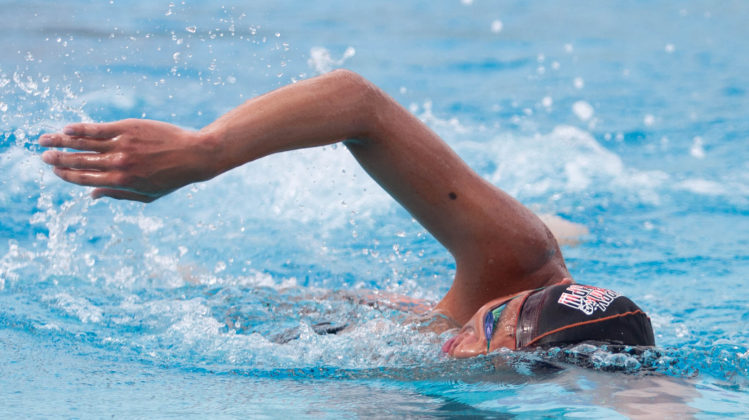 *CORRECTION: The preview mentions Cecilia Hansen's name. She hasn't been on the team for five years.
The swim team prepares for their first official meet of the season as they look to improve on last year's finish when they fell short of the state championships.
The Brahmas competed at the Pentathlon in the 100-yard butterfly, 100-yard backstroke, 100-yard breastroke, among other races.
Head coach Judi Terhar is passionate about helping out her swimmers perform.
"I absolutely love to take young men and women to help them understand that the things they do in the pool and work out are the same kind of stressors that you go through life so that they are prepared to handle those," Terhar said.
One of the new faces on the team is Mario Marshall. Terhar said that he could be the fastest swimmer in the state.
Jacob Jepson said he is happy to be practicing again.
"I feel good to be back in the water after a month. It feels really good today now that we have the sun today versus last week with rain and being cold,"  Jepson said.
Pierce have their first official meet on Friday, Mar. 1, at Santa Monica College. The team will not have a home meet for a second straight year.
The other swim meets for the Brahmas are Mar. 16 at College of the Canyons, followed by a trip to Ventura on Mar. 29.
The Brahmas will also go Pasadena to compete in the invitational on Apr. 5-6. They will also compete in the conference championships from Apr. 18-20.
Terhar said everyone was a hard worker and she even had swimmers from other teams who wanted to join.
The men's swim team placed sixth out of seven but a lack of swimmers made them unable to place for certain competitions.
They made it to the conference championships but did not place high enough to take the state title.
At the conference swim championships, the women's team finished in fourth place.
Four Pierce school records were broken, including two by freshman Cecilia "CJ" Hansen. Hansen broke the school record in the 200-meter breaststroke with a time of 2:30.59, and in the 400-meter individual medley with a time of 5:02.47, a time which qualified her for state.
Wyatt Feldman hopes for this season to be an improvement.
"We were less prepared and not as in good shape as we are now although we are still more tired because it's later in the season. As far as distance wise we should be better than last meet," Feldman said.