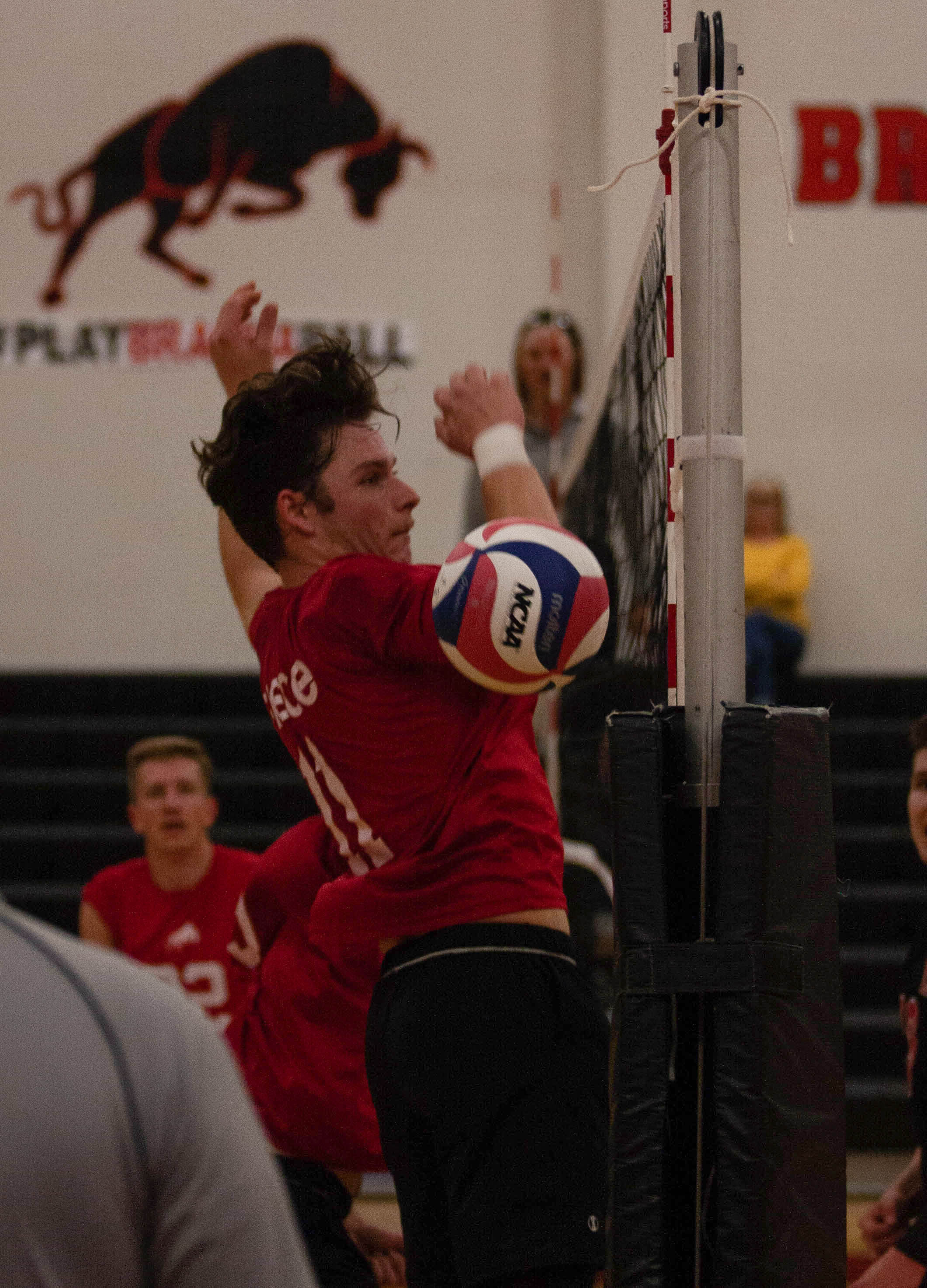 Reported by Amir Malekpour and Felipe Gamino.
The champions were back at Ken Stanley Court as they hosted the Long Beach City College Vikings for the start of conference play.
Things went downhill for the Brahmas as they lost to LBCC in straight sets (26-24, 25-12 and 25-19).
The team was without their setter, Gene Kim, who had to watch the game from the sidelines.
Arman Soltanzadeh, opposite and outside hitter said it was because Kim didn't have enough units.
"Gene had to sit out the game today. This game we we're playing with our B team and not everyone was ready with their positions," Soltanzadeh said. "That's why we didn't get our desired results. But all will change when Gene is back. We'll be ready."
Head Coach Edison Zhou said the team was performing well, but couldn't keep up with the Vikings.

"I think we did pretty good. In the beginning we were leading. I think we played well for our team," Zhou said. "We gave them a good fight. The second set we slipped so we need to check the video to figure out what went wrong but in the end I think we put a good fight."
Joshua Giron, opposite and middle hitter, said his role was only to keep himself motivated during the game.

"I've felt like my job was to put as much energy into the game so that's what I was focused on," Giron said. "What happened, happened."
Men's volleyball dropped to 1-3 overall and 0-1 in conference play. They are on the road Friday when they face Antelope Valley College at 6 p.m.