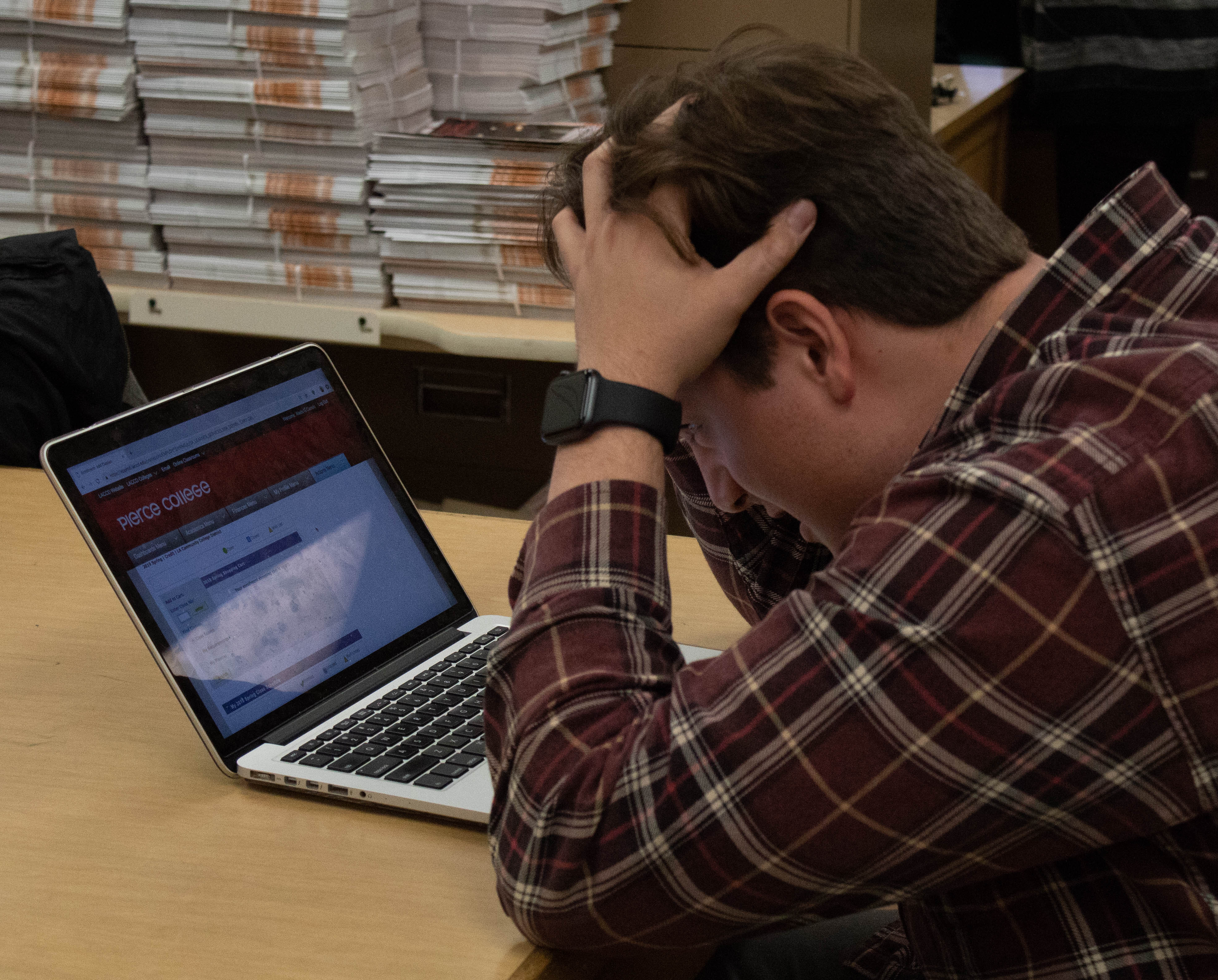 It may feel different to see the class roster that used to be full of people a few years ago now having only a few names on the list.
The concern over low enrollment and impaction at universities was discussed at the Pierce College council meeting last Thursday.
One of the factors the council believes leads to low enrollment is when students use the class navigation system to find classes to enroll in.
Director of the Transfer Center Sunday Salter said some students had trouble because they were not inputting the correct fields when searching for classes to add.
"First, [prospective students] have to select a subject to be able to look for classes and then make sure they have selected the correct college," Salter said.
Filling out the incorrect field sometimes causes students to enroll at different colleges in the Los Angeles Community College District.
Enrollment falls into two categories one is increasing the student population and the other is the environment of the campus.
Vice President of Student Services Earic Dixon-Peters said that between the fall to spring semester it is typical for Pierce to lose more students than they are taking in.
"It is about finding out if the students feel engaged, do they feel connected, are they being supported and successful in the classroom," Dixon-Peters said. "This part is about how to keep them here."
Of the number of students who were full time, 44 percent of them dropped to part-time, according to Dixon-Peters.
Dixon-Peters said this drop between semesters could be attributed to the fact that some students decide to take a break.
However, he is not sure of this because another factor is that these people have jobs and do not have as much time for school as they did before.
Salter also brought up the increasing problem of impaction at universities.
"Cal State Los Angeles took in 2,400 students last year but it only had room for 1,800 students," Salter said.
She said Cal State Los Angeles has even increased the grade point average requirement in hopes of decreasing the number of student admissions.
This includes taking more major prep classes and going over the 60 minimum credits needed to transfer at the community college, according to Salter.
Interim President Larry Buckley said if Pierce goes over the cap what happens is that we do not get any money. Whereas the Cal State's get fined.
"[Cal State's] calculus is we need to reduce our community college acceptance by 12 percent," Buckley said.
Dixon-Peters said the goal is to keep an eye out on the entire view of enrollment.
"We want to make sure our students have all the opportunities for the support that they need to be successful and to continue their educational goals," Dixon-Peters said.