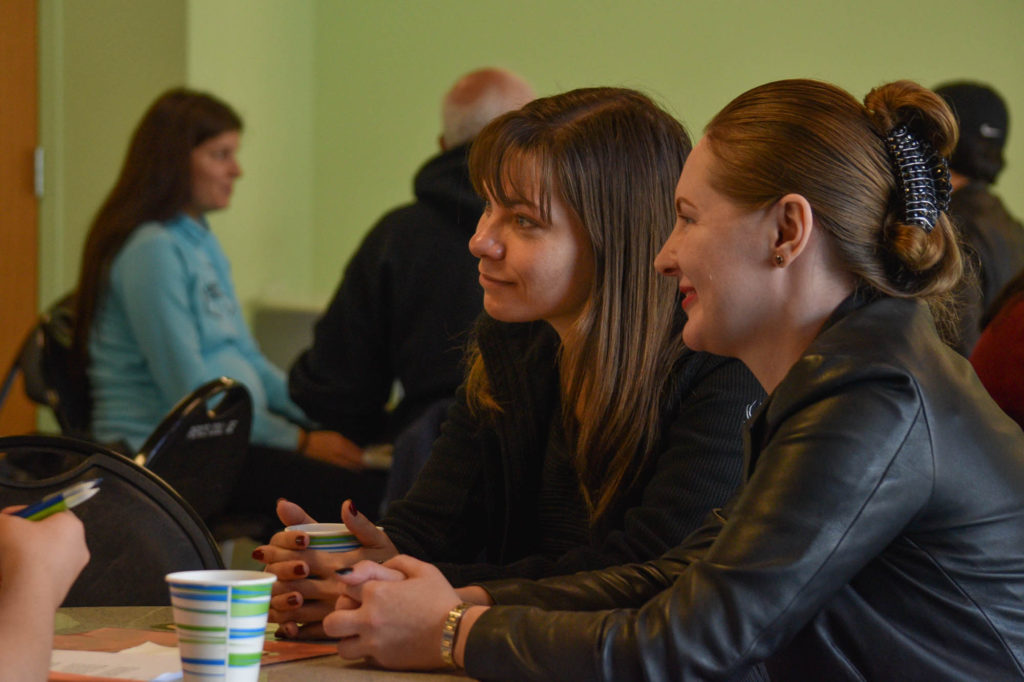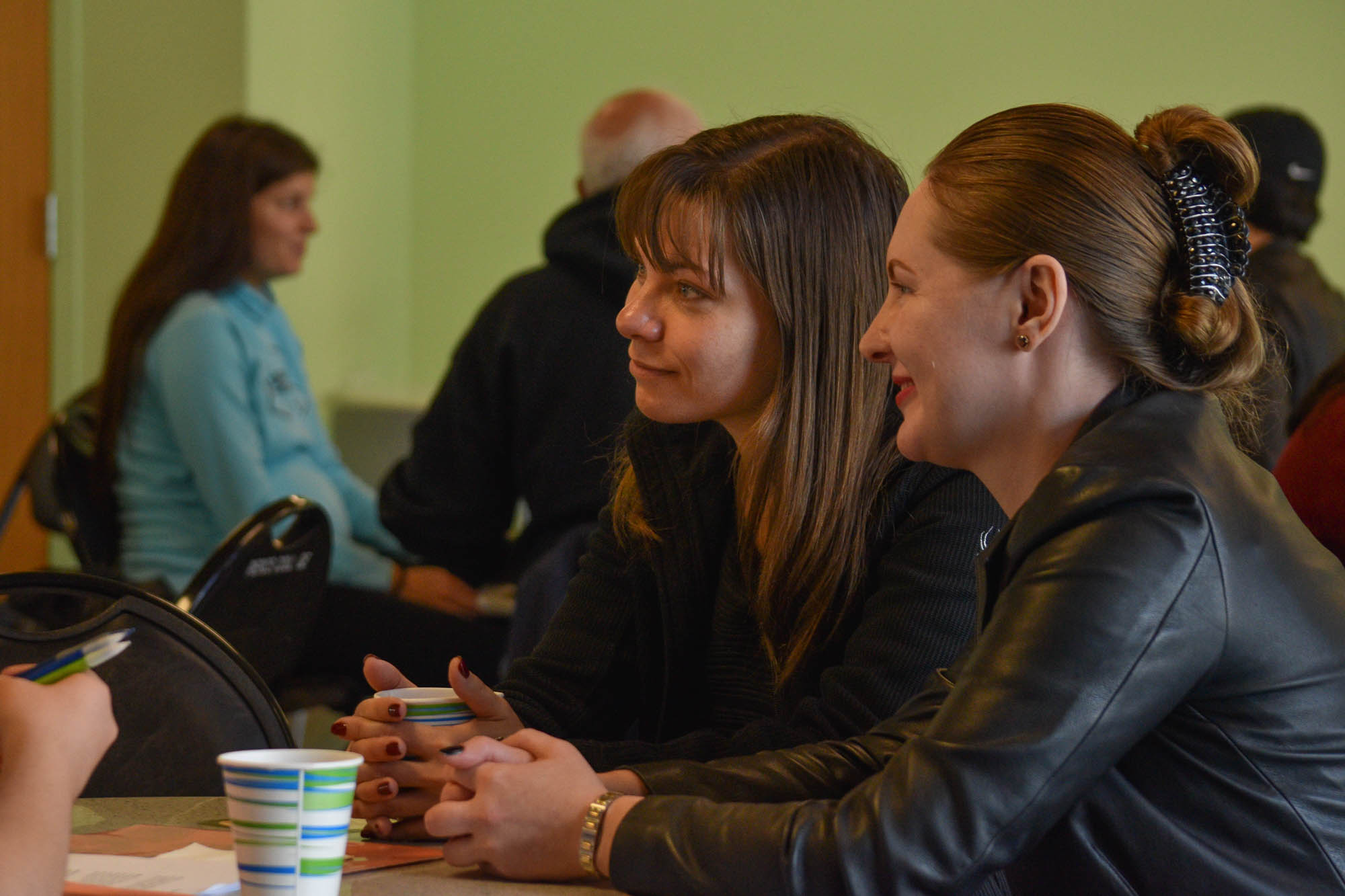 English can be a very daunting and stressful language to learn, especially for non-native speakers. A weekly event known as Communication Café offers ESL students the opportunity to practice speaking English with fellow peers and tutors.
Professor of Communication Studies Lori Travis, started the program three years ago.
She said the café provides an opportunity for ESL students to practice speaking English in conversational situations.
"We host [Communication Café] in the cafeteria because we want it to feel like a non-academic setting. Students can eat and socialize and practice English with each other," Travis said. "They don't feel like they're in a classroom [here]. We allow them to do their own thing."
Each week, students and tutors referred to as Discussion Leaders, sit in groups and talk about a different series of interrelated topics and questions.
This week's topic of discussion was exercise, but the conversations quickly diverted to other subjects.
At one table, ESL student Vahid Ganjirad was talking about the recent political turmoil in Iran.
At another table, newcomer Svetlana Kushnir was talking about her 3 year-old child.
Over in the far-right corner of the room, regular attendee Fatima Jafari was talking about how she has been trying to watch American TV without using subtitles.
But these casual conversations are part of what makes Communication Café an educational and beneficial experience for those involved.
Oleksii Kuznietsov, whose mother tongue is Russian, said that he likes coming to the café because it acts as a type of workshop for him to tone his English-speaking abilities.
"I have ESL classes, but they don't give me much practice in actually speaking English. [The classes] focus a lot on grammar," Kuznietsov said. "I am good with grammar and writing, but my weakness is speaking it, but the café is very helpful in this problem. I feel very confident after leaving the café."
Jongmin Choi, a South Korean who came to the U.S. only seven months ago, said he has greatly benefited from the program.
"When I started [at] Peirce, it was hard. I couldn't understand what anybody was saying. I could only say 'hello'," Choi said. "But since coming here my English is getting is better. I enjoy coming here. I try to come every week."
Besides being able to talk with tutors, students can also converse with other non-native speakers, which creates a relaxed and non-judgmental atmosphere in the program.
"I think [this program] helps out ESL students because they can come in here and they can talk to other people who are in the same situation as them, and kind of feel like they're not the only ones," said Ryan Krupa, who has been a discussion leader for the past two years.
Ebrahim Tahamtan, an ELS student, said a problem many of his fellow ESL peers have is that they are shy when it comes to conversing in English.
"Many ESL students are afraid of being judged by native speakers. You worry about making mistakes and looking dumb," Tahamtan said. "But here, [at Communication Café] you feel like everyone is equal. You feel free to make mistakes, and that's very helpful."
Mehdi Miri, another discussion leader, is familiar with many of the obstacles that ESL students face. Being a former ESL student himself, he understands some of the insecurities and apprehensions non-native speakers might feel.
"Many people that come here [to Communication Café] are just starting at Pierce, and they want to learn new skills," Miri said. "We don't focus too much on grammar. We don't give them any hardships, like if you're saying something the wrong way. We just try to make them feel more comfortable, and help them to talk."
Many of the attendees on this day were regulars, who have been coming to the café for two or three semesters now. On average, there are about 25 to 30 ESL students attending, with seven tutors and several other volunteers available.
Communication Café is held every Friday from 12 – 2 p.m. in the Cafeteria. It is open to all ESL students who are interested.