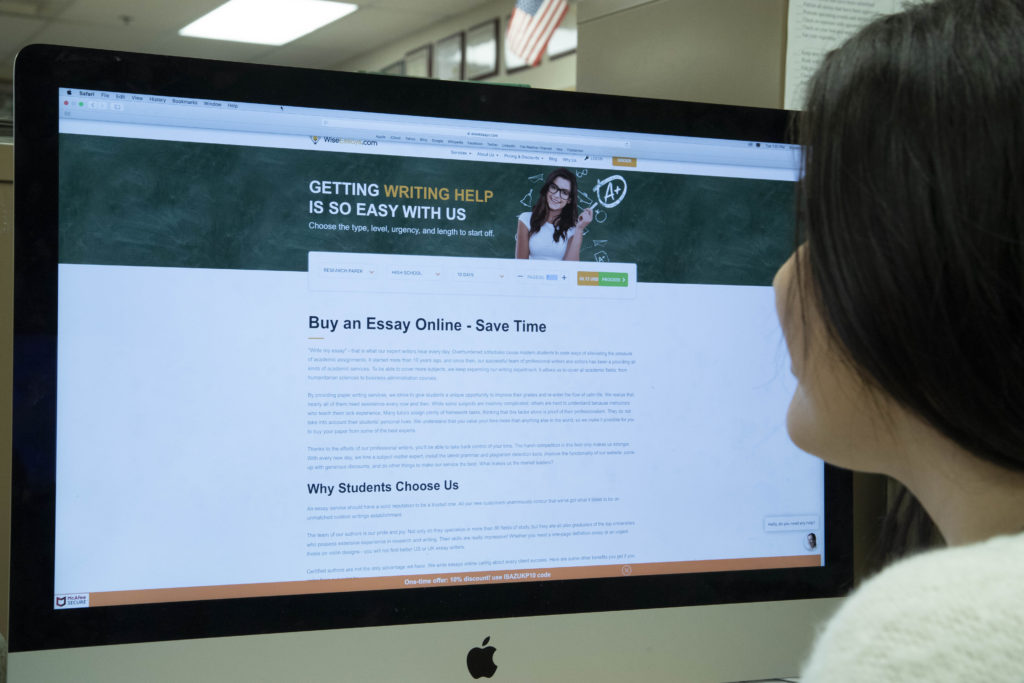 ***UPDATE: 5/30/19
There's an option for Pierce to continue with VeriCite for another year, but the school plans to begin with SimCheck in July, which is the updated version VeriCite, also owned by Turnitin.com, according to Distance Educator Coordinator Wendy Bass.
***
One effective tool for teachers to find cheaters is online software that detects plagiarism. Pierce has used such software for years but needs to find a replacement by the end of June.
Last year, it was announced that VeriCite, a plagiarism detection tool used by numerous professors at the campus, would be turned off by June 30, 2019.
"VeriCite has been bought by Turnitin.com, and we were given at one year's notice that Turnitin was getting rid of it," Distance Educator Coordinator Wendy Bass said.
The new plagiarism detection program is expected to be implemented July 1, Bass said.
Turnitin was another plagiarism software that was being used by Pierce College, but the price for using this tool was bumped considerably.
Bass is going through the different options for a new plagiarism tool to decide what will be the most convenient for professors and the campus.
"We are looking at Proctorio [that] has anti-plagiarism software that's supposed to be created in time," Bass said. " And then there was supposed to be one called Sim Check, but it still hasn't been created in time. And that's basically got to be something through Turnitin.com. They basically bought VeriCite and said we're getting rid of it, but we're going to create Sim Check."
Assistant Professor of Cinema Ken Windrum has used VeriCite since it was first implemented and found it useful even though it lacked accuracy when grading student papers.
"I think VeriCite has gotten better," Windrum said. "It has improved. At first, it used to be ludicrous. It would give you like 25-30 percent plagiarism for students who had not, and that's not good because you don't want to blame people for something they didn't do. You want to catch the occasional really bad plagiarist."
Assistant Professor of English Christopher Corning found it challenging to get used to VeriCite when it was first brought in to the Canvas shell too as it didn't work well with the 'Speedgrader' feature.
"However, that issue was resolved within a semester or two," Corning said. "I was able to create assignments in such a way that I could use VeriCite to check for plagiarism while still using the convenient grading tool in Canvas."
Despite the challenges that professors had with VeriCite, it helped them to detect students who were cheating on their papers.
"VeriCite has been quite useful to me in identifying plagiarism," Corning said. "Sometimes, students simply do not understand how to incorporate outside sources properly. Other times, students wait until the last minute and simply grab material of the internet just to try to meet the assignment requirements."
Whichever software Pierce decides to incorporate, professors expect a hassle-free integration that won't intervene with their grading process.
"I imagine that I will need to adapt to whatever service comes next once VeriCite is gone," Corning said.  "Whichever software we use, I simply hope that the tool retains seamless integration in Canvas so that I can create my assignments, in the same manner, to grade in Speedgrader and also see the plagiarism score alongside the student essay."