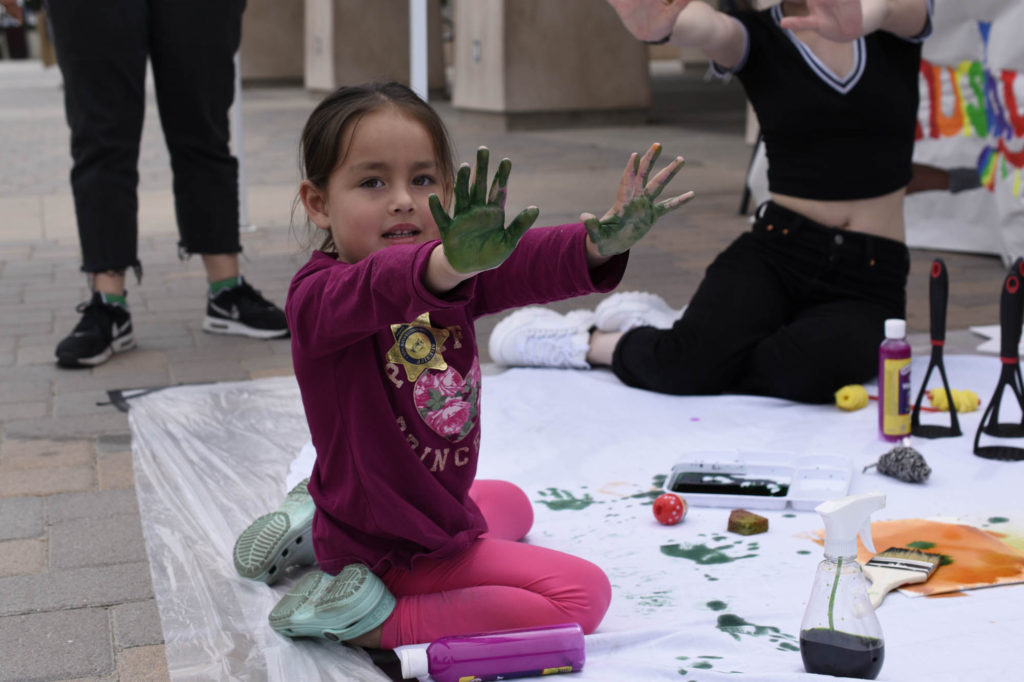 Child Development Center (CDC) Director Phyllis Schneider, who refers to herself as the "mama of the school," will be retiring at the end of this semester.
Schneider began her journey in child development as a student at Pierce. She later transferred to CSUN and then spent 25 years working for the private sector before being hired at Pierce as the Director of the Children Development Center in September 2011.
"It was nice for me to get this job because I started as a student at Pierce College," said Schneider. "And it was especially nice to come back and wrap up my career here."
Under Schneider's management, the CDC went through several changes.
"We had a lot of retirement in the first four years," said Schneider. "So I had the responsibility of hiring replacement faculty and that gave me a wonderful opportunity to have a strong say in the direction that this center was going."
Schneider said that one of her proudest accomplishments as CDC director was hosting parenting classes known as Coffee with Phyllis. The events allowed parents to come and ask any questions they might have about their children.
"I've done years of parent classes here which had not been done [at Pierce] before," said Schneider. "It's the thing I love to do the most and is probably one of the best things that I do."
Schneider said the classes give information and support to any parents attending the meetings.
"We cover a variety of topics whether it's about how children grow, dealing with family issues, education, what's going to happen when they go to Kindergarten, sibling rivalry, food issues, sleep issues etc.," said Schneider.
Schneider said that her time as CDC director had been a memorable experience.
"The best part is sitting out in the yard and enjoying watching the children and remembering why I'm doing this work," said Schneider.
Child Development Center Adjunct Faculty Tracy Hovsepian said that she will greatly miss working with Schneider.
"It's been an absolutely amazing experience working with her," Hovsepian said. "She's the most supportive director in all the areas. Her knowledge and passion about the quality of this field is very unique. We're going to miss her."
Senior Office Assistant Jacqueline Pacheco said that working with Schneider had been a memorable and rewarding experience.
"From the beginning I've always felt very close with Phyllis. She's like our mama bear," Pacheco said. "Whether it has to do with work or not, she's always someone that you can approach and go to. I'm very sad that's she's leaving. She's been the best boss I've ever had."
"I have met some wonderful people here at Pierce. I will not miss some of the stress, but I will miss the relationships," Schneider said.
Schneider says that she plans to stay active in retirement.
"I gotta say, it's going to be nice not wake up at 5:30 in morning and have to put on makeup. But I'm not going to be one of those people that sits in the recliner and watches TV all day," Schneider said. "I have a five-week trip planned to France this August. I'm also going to travel to South America next winter."
A selection committee will convene over the summer to choose Schneider's successor.