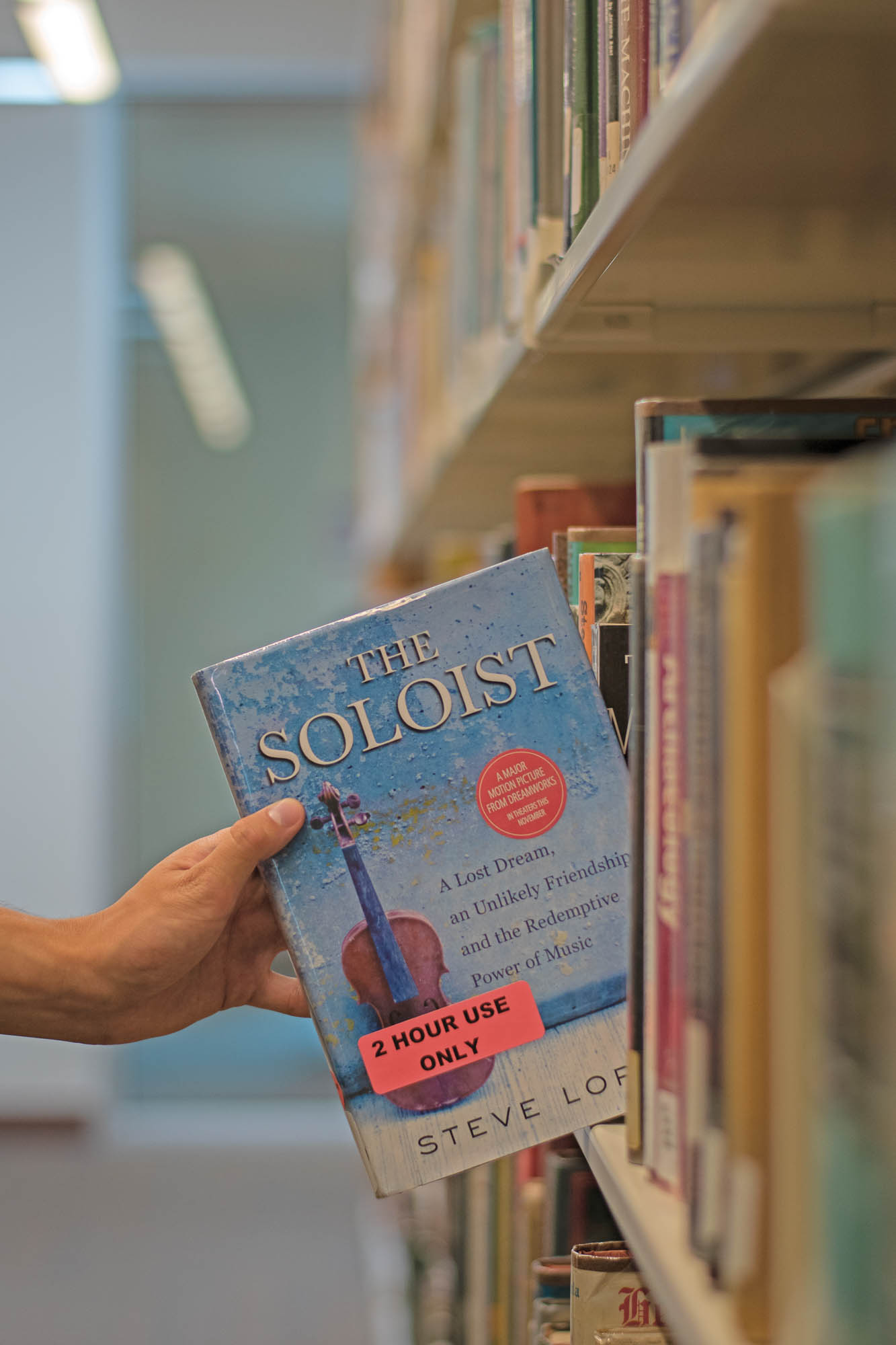 In a class of 30 students, an average of six are classified as homeless.
One Book, One Campus aims to emphasize this statistic with their choice of novel this semester. 
The program, which encourages students and faculty to read a common book, is exploring student homelessness with the novel "The Soloist," by Steve Lopez.
The novel is a biography about Nathaniel Ayers, a talented Juilliard musician who ends up homeless due to his mental illness. 
Outreach Librarian Lisa Valdez said they chose "The Soloist" because the story is relevant to college students. 
"Around one-fifth of community college students are classified as homeless," Valdez said. "We chose this as a global issue, because we have a very diverse campus. We want to speak to the experience of people in their homes."
Another big part of One Book, One Campus takes place through their planned events. During the 2016-2017 cycle, Valdez said that there were many well attended and engaging events that revolved around the book "I Am Malala".
"We had an exhibit that we had on loan from The Getty. The students were able to write little notes and letters to women who are suffering around the world. They got the chance to even volunteer or advocate for different groups," said Valdez. "The program provides these great opportunities."
The program also encourages Pierce campus involvement in local community outreach.
"Sometimes people come to school, and they're interested in being involved in a career that will make them the most money," Valdez said. "When they are exposed to these different subjects, sometimes they change their careers. They find that they want to do non-profit, they find that they want to advocate for things."
English Department Chair Brad Saenz said certain professors end up using the books as part of their curriculum.
"I've only heard positive things about it," Saenz said. "From professors I've heard who use the books, they say it usually works well in their classes. It's typically something simple, accessible, and current." 
Student Valerie Mena talked about the significance of "The Soloist" and why other students should be interested in it.
"Student homelessness is something that's going on in society nowadays, and it's important to learn more about it," Mena said. 
While at the moment there are not any planned events for the fall semester, students and faculty can expect campus events for "The Soloist" in the spring semester of 2020.