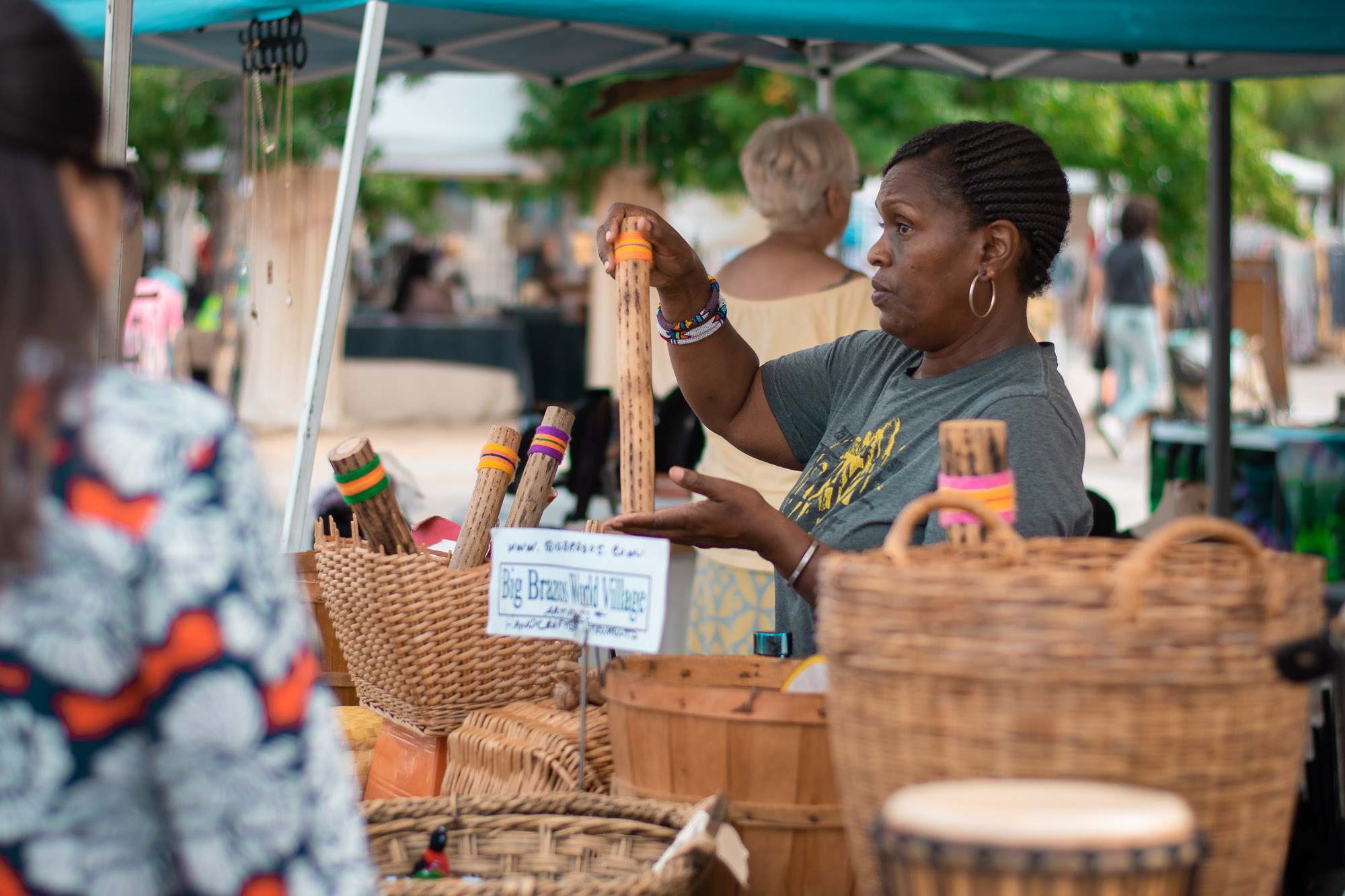 If it's the fourth Sunday of the month, students know Parking Lot 7 will be filled with much more than cars.
The Topanga Vintage Market returned to Pierce College with priceless antiques, artifacts, vintage clothes, tools and toys from around the world at bargain prices in one place.
Plenty of free parking, food trucks, music and secure, safe shopping experience gives this environment a relaxed atmosphere among the shoppers.
Seller Gregory Scott hasn't been to the market for two years, but he is back to show and sell his Lego character collection, vintage camera and Disney Park pins. 
"Everyone that does this business, they have it in their blood. Not everyone can do this, Scott said. "It's a lot of hard work and you have to be out on the hunt finding this stuff all the time. I buy these Lego characters and make them. People collect these."
Over 180 vendors gather at the Vintage Market every last Sunday of the month. Various sellers' collections fill tables, tents and even the asphalt ground. 
Vendors from over miles away come here in hopes of recycling their unwanted treasures. All sorts of trinkets can be found at the Vintage Market.
Vendor Hal Freeman had been coming here for the past four years and he thinks the locations and crowds that flock the Topanga Vintage Market are different from other places. 
"It's about a mile away from where we get our stuff, so it's the closest place and we love that." Freeman said.
Visitors and shoppers at the Vintage Market range from different ages as well as professions and areas. They come to have a nice time, enjoy the moment and find unusual items to possibly take home.
"It's a different crowd that comes here than the Rose bowl. Get a lot more younger people here, the mentality is different, a lot more relaxed. Not so intent on getting that bargain in," Freeman said.
The sun didn't stop the crowds, as people were still coming an hour before closing.
Shopper Michelle Mejia said it's her first time at the Vintage Market and has recently moved to the neighborhood. She said she was excited to see what she could find her new apartment.
"We just got here so we are getting ready to look through this place. Just looking for interesting stuff," Mejia said.
Bringing back lost techniques, rare collections and limited editions is another specialty at the Vintage Market.
Austino Obi Okafor is a hand/block printing artist. He prints t-shirts mainly based on the Volkswagen bus.
"Me and my wife are trying to bring back the diffusion art technique, which was lost many years back. The hardest part of this technique is you have to cut the design out the opposite way," Okafor said.
The next Vintage Market will take place Oct. 27 and will start at 8 a.m.