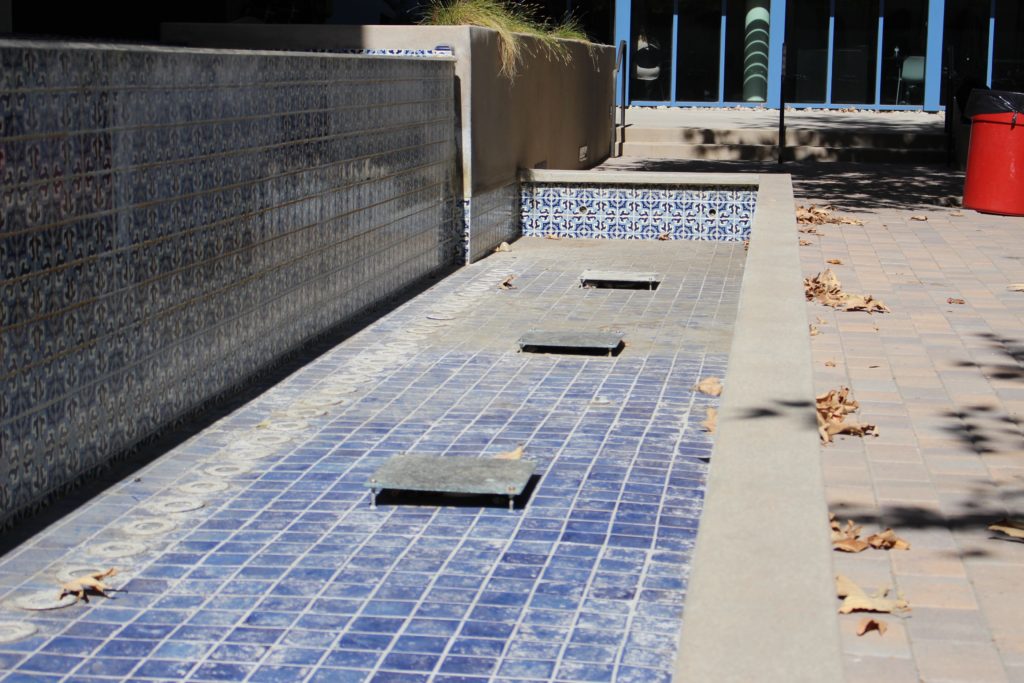 Pierce's fountains have been broken and inoperable for so long that they can't grant wishes anymore.
Director of Facilities Paul Nieman said there are three fountains on campus and none of them are working. 
"We simply do not have the funds to redesign/rebuild these fountains, especially since the college has a current structural deficit of three-to-five million," Nieman said.
The fountains were paid for with an LACCD bond. 
Computer Technologies Instructor Joseph Perret said that repairs should have been included in the original bond. 
"I question the fact that if it was built badly and we paid for it in the bond funds, then fix it," Perret said. "I'm not willing to accept that we can't fix it so we are going to leave it empty. That just isn't right."
Public Relations Manager Doreen Clay said that construction projects often cost a lot more than originally planned.
"It just isn't clear how much something is going to cost down the road, and then we have to keep it up, but we don't have the money from the original source which was the bond," Clay said. "We make the plans, we start to build and then five, ten years later when we have to keep something up, we have to do it out of our own funds."
According to History and Humanities Department Chair Brian Patrick Walsh, repairing the fountains are not a top priority.
"I would love to see the fountains humming along, but in terms of work environment and learning environment needs I think [there are] a lot more pressing issues," Walsh said. 
President Alexis Montevirgen said that once Pierce is more financially stable, the school will work towards fixing the fountains.
"Once funds are a little bit more available to the campus, we will address and get those fountains up and running," Montevirgen said. "Unfortunately, right now because of the fact that the costs of getting them up and running would be cost-prohibitive given the current financial situation we find ourselves in." 
Psychology Instructor Angela Belden would like to see the space used for something aesthetically pleasing, even if fixing the fountains isn't an option.
"Right now the fountains don't function for whatever reason and they are not pretty," Belden said. "Something should be done with them whether it's a planter or a sculpture."