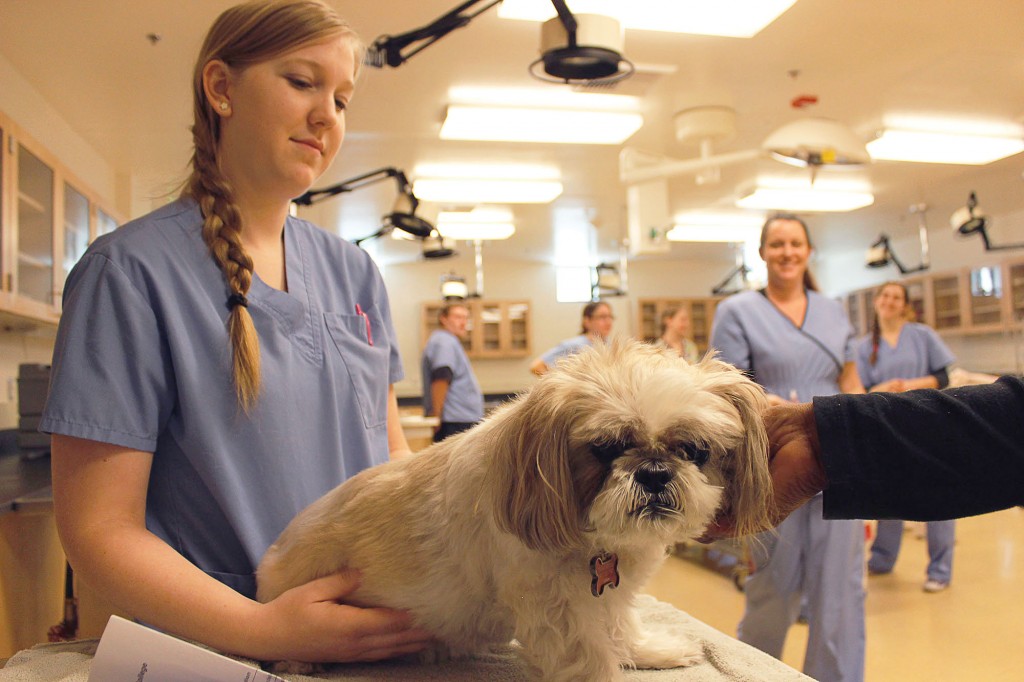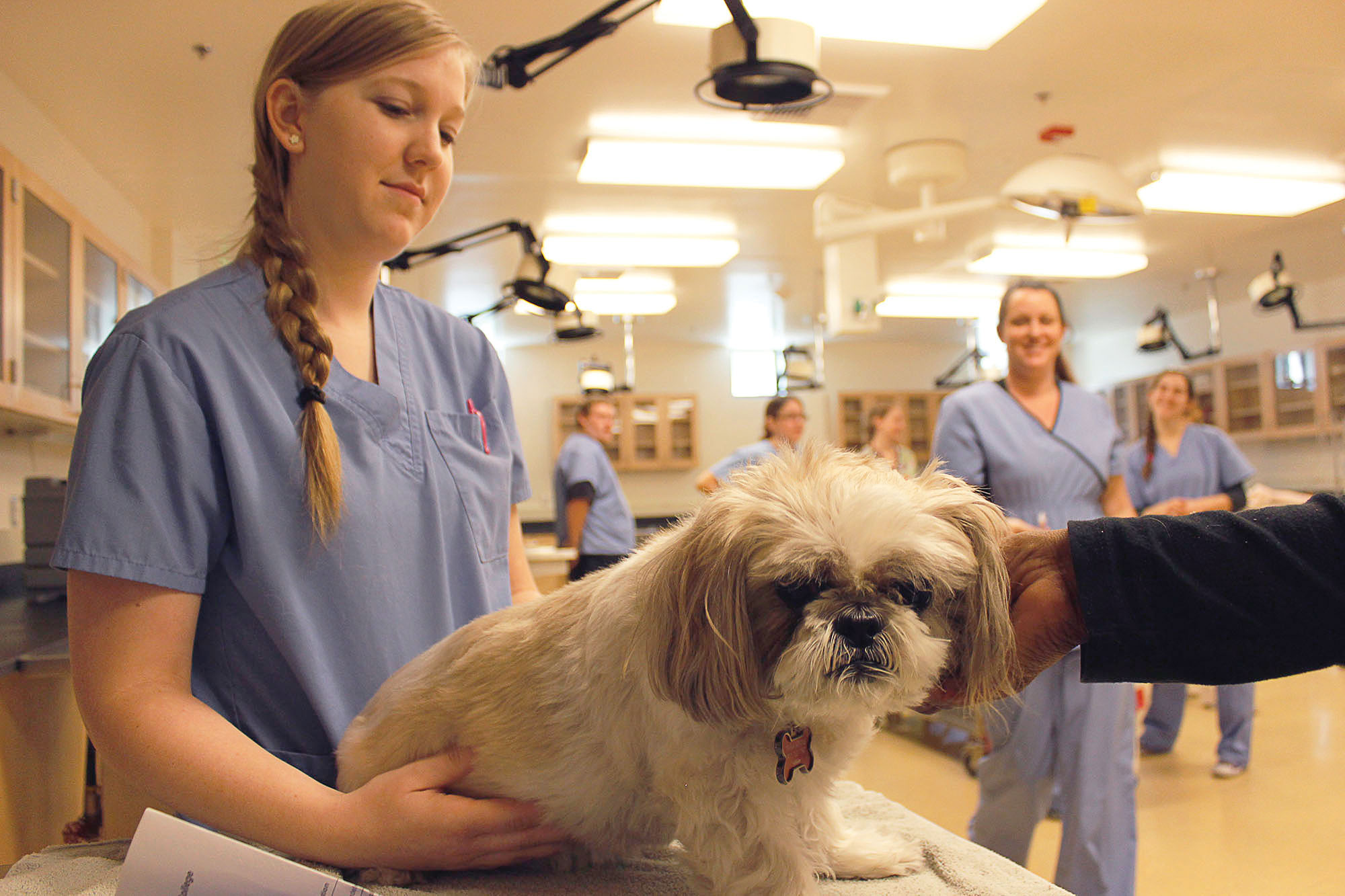 Students can expect fewer classes to be on the fall semester catalog. Some classes have not been able to transition online, so they will not be offered.
Vice President of Academic of Affairs Sheri Berger wrote in an email that the school is planning to bring classes that need in-person instruction and activities on campus for fall.
"Faculty have been working with their district counterparts to discuss what is needed for specific courses," Berger said. "These courses range from classes requiring practical experiences like those in nursing and veterinary technology to hands-on experience classes like those in automotive service technology, welding, some science classes, and some fine and performing arts."
Berger wrote that only classes that can be completed online would appear in the fall schedule. Meanwhile, the other courses will appear on the fall schedule once they have finalized plans on how students can complete the class's in-person requirements.
RVT Program Director Jennifer Adelini said in a phone interview that RVT lecture courses will be online. One lab class will be offered, which will be held on the farm.
"We're basically going to be offering all of our fall and spring lectures in the fall and then have most of our labs, offered in the spring when we will hopefully be able to have more normal conditions again," Adelini said.
Adelini said that all of the labs for the RVT program are all advanced laboratory courses that require individual assessments of each student on specific skills that they are required to perform. Those skills require either live animals or specialized equipment that students would likely not have at their homes.
According to Adelini, the accrediting body of the AVMA American Veterinary Medical Association still requires its students to perform every skill on that list. She explained that because of the restrictions on how many students can be in a specific space at a particular time, they didn't think it was realistic to offer their lab courses in the fall.
"In order to maintain safety and meet the program's educational goals of the program, we decided to move our labs into the spring," Adelini said. "Hopefully, at that point, we'll be able to have more of a normal laboratory setting as far as our normal numbers, and not have to have so many limitations on."
Adelini said that transitioning online for her program has not been easy because of the limitations of not being able to meet in person.
"It has been a little frustrating that we can't do things the way that we would typically do them," Adelini said. "And it's challenging to try to come up with solutions given the limitations. However, we want to protect the safety of all of our students and our faculty and staff. So that's got to take priority."
Adelini said that the RVT program typically offers lectures and labs concurrently so the students can build their theoretical and hands-on knowledge simultaneously.
"It's taken some creativity and some flexibility, but I think overall, it'll still allow our students to move forward towards their goals," Adelini said. "I think it will still work out, and I believe our students will still be able to benefit, and I think we have a pretty good plan in place, given the challenges."
Director of Distance Education Wendy Bass said in a Zoom interview that professors had to come up with quick solutions to the problems that COVID-19 brought.
"It was such a bizarre emergency," Bass said. "No one expected this to happen. We've never obviously it's completely unprecedented. So, we just had to throw everything online, whether it was really appropriate or not."
Bass said that since fall is planned to be completely online, she hopes that things can change and that the school can offer some in-person classes.
"The biggest thing for us is looking out for students and not setting them up for not being able to pass something at the state level in terms of getting accredited or some testing," Bass said. "Because the students didn't get enough hours in a lab or something that has to do with it being completely online."