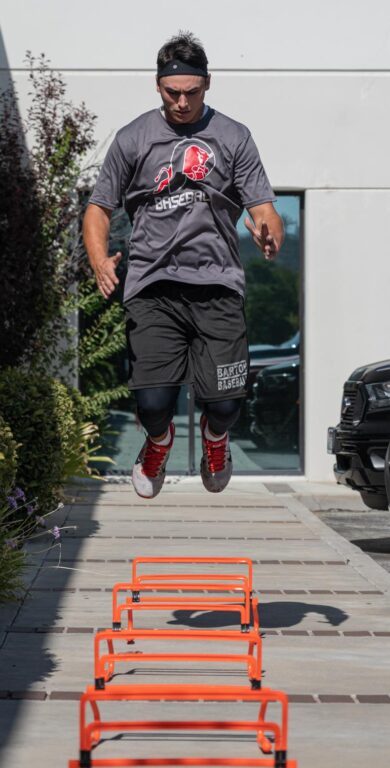 With sports seasons tentatively scheduled to begin in February 2021, Pierce student-athletes have been gearing up to be able to return to competition.
It has been six months since the last time a Pierce sports team has played a game, and players and coaches have been anxious to return.
To stay in shape during this time, student-athletes have improvised and adapted to working out off campus by going to local parks and gyms to stay in peak physical condition.
"I'm glad players are taking the initiative to workout on their own, but it's hard to know if they are being safe without supervision," Interim Athletic Director Susan Armenta wrote.
Baseball player Kenny Baumgartner in a phone interview talked about how his coaches have been helping him and his teammates stay in shape.
"We send coach videos of ourselves doing workouts along with videos of us doing baseball related activities so that he has an idea of what is going on with his players," Baumgartner said.
Baumgartner has been working out and throwing with minor league baseball players and has been getting instruction from a private pitching instructor so that he can come back and be better than the last time he was on the field.
"I have been preparing to have myself be ready if they asked me to play tomorrow," Baumgartner said.
Armenta mentioned that while it is not ideal to have teams meet through Zoom, the athletic department has prepared coaches to use Zoom and Canvas effectively.
"Coaches have gotten training on how to use the tools on Canvas or how to incorporate external resources so they can prescribe exercises, drills, and videos to view in preparation for practice," Armenta wrote. "We have included James Sims, our Fitness Center Coordinator, assisted by Tamera Brown, our facilities coordinator, to conduct virtual workouts."
Men's head basketball coach Charles White has designed his team's Zoom workouts to get his players in top physical condition for basketball season without players having to leave their homes.
"We spend the first hour of practice working with the Pierce strength and conditioning coach and then we spend an hour after that doing basketball skills training led by our coaching staff which can be done right outside players' homes," White said in a phone interview.
With some players still going and working out outside of their homes amidst the pandemic, the top priority of administration and coaches remains to be keeping the student-athletes safe.
"Every practice we remind our players to wear a mask, wash their hands, and stay safe because we need everyone healthy for when we do get to be together as a team," White said.