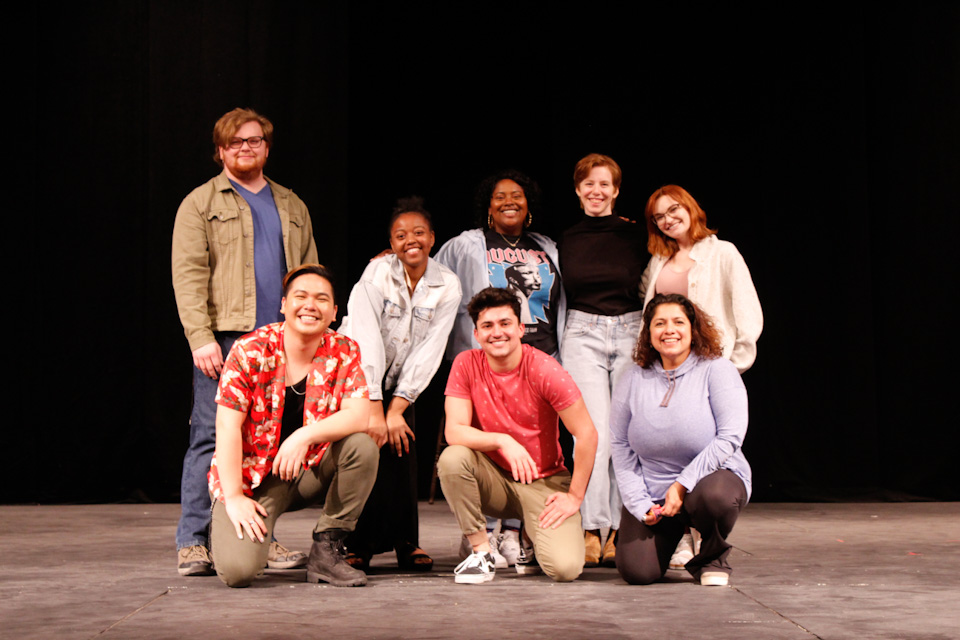 Pierce College's Theatre Department has made history and took home four awards.
Student Topher Ngo won the Kennedy Center American College Theater Festival (KCACTF) Irene Ryan Acting Scholarship.
According to the KCACTF website, the scholarship provides recognition, honor and financial assistance to outstanding student performers wishing to pursue further education in the performing arts.
For this year's KCACTF, participants were required to record a less than six minute video of two monologues and a scene with their partner.
Ngo performed a monologue as Steven in "Eight Nights" for the final round and was nominated for his performance in "The Bomb-itty of Errors." 
"The scholarship means a lot to me," Ngo said. "I was a medical school graduate from UCLA before I eventually decided to go into acting."
Ngo said that when choosing what he wanted to do for the competition, he wanted something that meant a lot to him.
"I was doing some soul-searching and I chose my pieces based on what shapes me as a person," Ngo said. "I also wanted to do a scene with someone that I had good chemistry with when I was doing my scene for 'Ironbound.'" 
Laura Lyles, another Pierce finalist, finished in second place and was named as an alternate for the National Competition in Washington, D.C., set to take place this spring.
Lyles was named the winner of the Voice and Speech Trainers Association (VASTA) Award for Vocal Excellence in Performance, which recognizes outstanding work in acting and voice work. 
Whitney Evans, Lyles's partner for her Irene Ryan Scholarship audition scene in "Intimate Apparel," won the award for Best Acting Partner.
Lyles said that she put in a lot of work practicing for the audition.
Miller Friedman and Kayvan Shai also took part in the Final Round auditions for the scholarship, despite not having taken home any awards.
"It's a great opportunity to be going up against the competition," Shai said. "I am very honored to have taken part in the audition process." 
Other participants in the final round auditions for the Irene Ryan Scholarship were Jonathan Bowen, Olga Medkova and Jamie Spector, who were the scene partners for Friedman, Ngo and Shai.
Associate professor of Theater Arts and co-coordinator of the KCACTF Region VIII Irene Ryan Acting Scholarship Shaheen Vaaz said that Pierce has a long history of participating in the festival. 
"In my seven years [at Pierce], we have been slowly building our skill, agility and our strength within the Acting Program," Vaaz said. "This is a first for us. Eight actors in the semifinals, four in the finals, first and second place, best partner and Voice and Speech Award and top prize in Directing to Roya Row. It is a measure of excellence and of collaboration within the larger community and region." 
Vaaz said that the participation speaks for the caliber of the Performing Arts Department. 
"It's perhaps even a display of where Pierce stands as an excellent program for training actors, directors and designers."