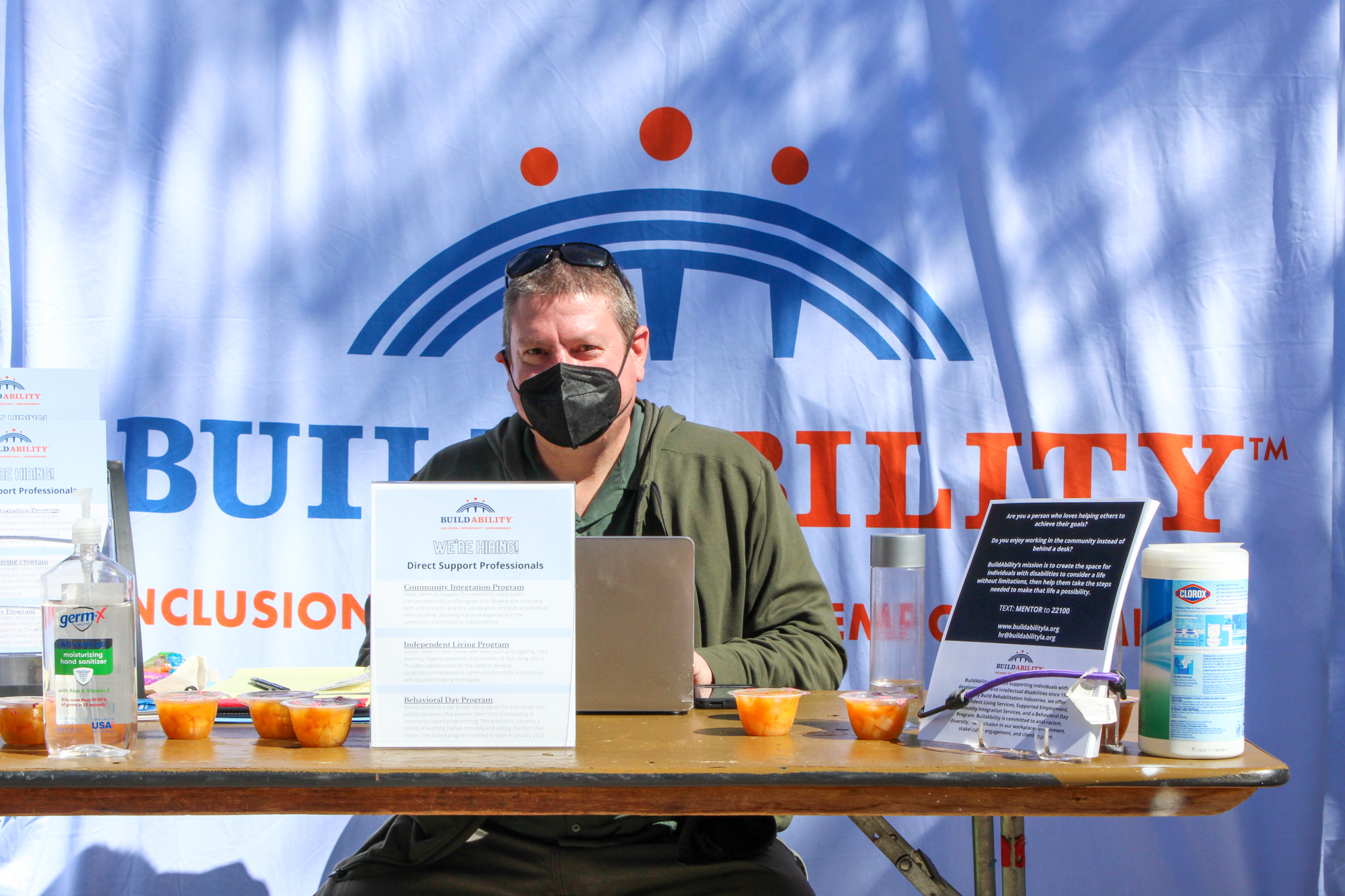 Employers greeted students on a sunny morning with flyers and glimpses of what future employers have to offer them.
Pierce College partnered with the City of Los Angeles on Feb. 24 to host the return of the annual Valley Regional Job Fair, featuring companies including Amazon and Chick-Fil-A. 
The free event was held online for the past two years because of the COVID-19 pandemic.
BuildAbility manager of programs Kevin Shields said that he didn't know what he would become while he was in college.
"I didn't know what the hell I was going to do. You kind of just fall into something," Shields said. "I went to college to be an artist, but I ended up doing this and it's become my career. I make a good living off of it and I get to help people every day."   
Shields said that his company helps people with disabilities and that the job is flexible.
"It's a really great job for students because you tell us when you're available, and then we send you your schedule on an app that shows you who you're going to help," Shields said.
Students from the West Valley Occupational Center also attended the event to see what opportunities were available.
Student Ye Lu said that she had been looking forward to the fair and was hoping there would be something she was interested in.
"I was just excited to see what kind of jobs there would be," Lu said.