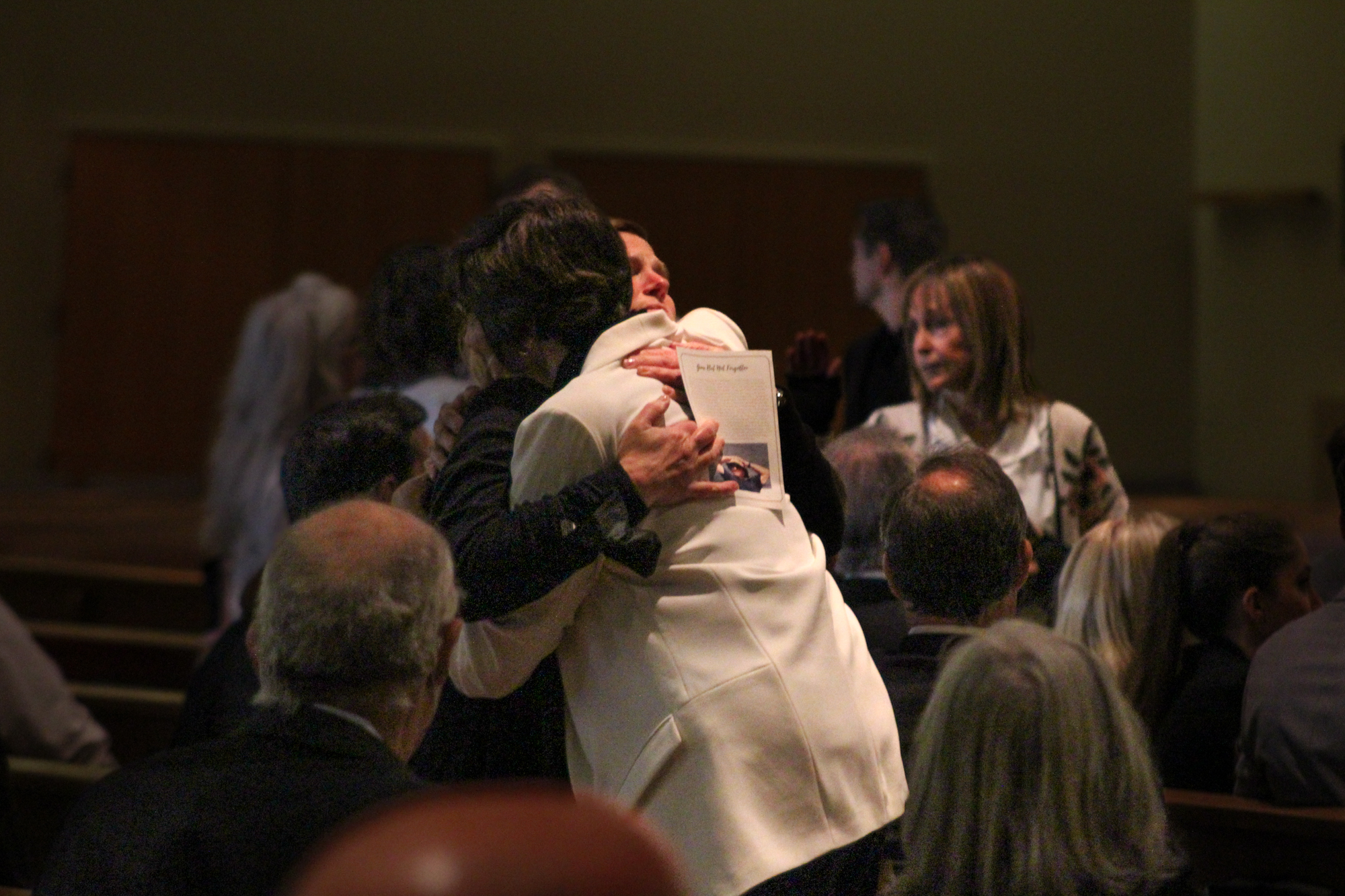 A Funeral Mass and Celebration of Life was held at the Our Lady of Lourdes Parish in Northridge late Tuesday morning for former Pierce College football coach and two-time hall of famer Jim Fenwick.
Fenwick had battled leukemia after beating it 18 years ago, only for it to come back years later.
Friends, family, former colleagues from California State University, Northridge and Pierce College.
Former players from Los Angeles Valley College, Brent Nordack and Hector Franco, his sister, Cindy Cooper, and his wife, Gayle Fenwick were among those in attendance.
Nordack spoke highly of his former coach, stating that he was "the most kind-hearted person and an amazing educator."
"He truly cared about his coaches and his players," Nordack said. "He had great relationships with athletes that had played with him at Pierce, one in particular, Erik Kramer."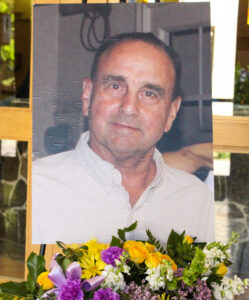 The relationship between Kramer and Fenwick extended outside of the football field even after the hall of fame coach had left Pierce.
"My favorite memory of Jim Fenwick was just going into battle with him and having him be our leader,"  Nordack said.
Nordack said that Fenwick was a great head coach and was made for the job.
Franco, who played under Fenwick back in 1987, chimed in on what it was like being under his wing.
"All I can say is I didn't wait for him to pass away to say good things about him [Fenwick], I was always talking good about him," Franco said. "I don't think I rarely brought up how intelligent of a coach he was or what a good coach, it was more about the kind of person he was and the way he talked to me and treated me."
Franco later stated that the connection between the two grew after Fenwick returned from Miami (Ohio) for a second stint in Valley College as the head coach.
"It wasn't always about the championships or the records. He was a great coach, but it was more of how great a person he was," Franco said.
Cooper, Fenwick's younger sister, said she will deeply cherish the relationship she and her brother had with each other.
"Whenever there was trouble, I'd turn to him [Fenwick]," Cooper said. "But to lose that part of my life will be hard not to live around with."
Cooper later shared those relationships with siblings are the most important because they are present when family troubles arise, which helps strengthen bonds, like the one she and Fenwick shared.
"Jim was always a phone call away whenever I needed to talk to him or he needed to talk to me," Cooper said. "He'll always be remembered as a charismatic and caring coach, friend, father, and husband."
Gayle Fenwick, Jim Fenwick's wife, shared what friends, family, and herself will remember Jim for.
"I think everyone will remember Jim for being first, a teacher, a coach, a mentor for kids, and loving his players like he loved nothing else," Gayle Fenwick said.
Gayle Fenwick later shared that being married with Fenwick for 48 years was fun, stating that she was able to witness Fenwick's coaching career blossom into the success that no ordinary coach can achieve.
Jim Fenwick coached the Brahma Bulls from 1981-1986, with an undefeated season in 1984. That team would be inducted into the Pierce Athletic Hall of Fame in 2012. He would go in individually two years later.
Fenwick would later go on to coach twice at Los Angeles Valley College, CSUN, and Eastern Oregon, before becoming an assistant at Miami (Ohio), New Mexico, Pacific, and Occidental College. 
Fenwick was promoted to the athletic director of Valley College in 2012 and remained until December 2020.
Jim Fenwick is survived by his loving wife Gayle and two sons, Tyler and Casey Fenwick.