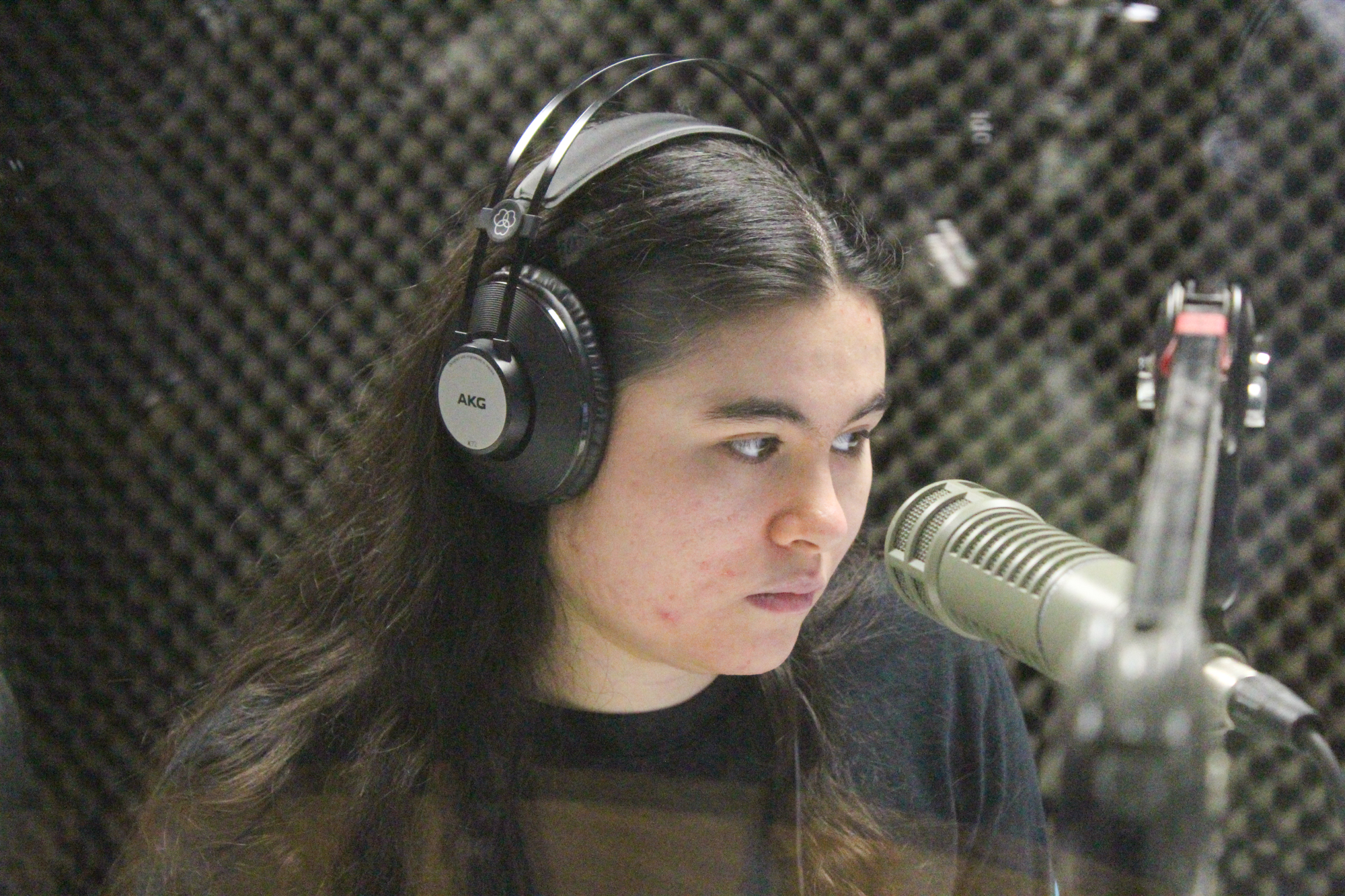 Hannah Howell grew up feeling like she couldn't quite fit in. Her mother is from the Philippines and her father is white, and she felt like an outsider who didn't belong to either side. 
"It's like you don't really fit in with either race so you're kind of in your own sphere," Howell said. "But also being in Los Angeles, I'm glad that I grew up in a diverse community surrounded by so many perspectives." 
But movies, and in particular animation, was an avenue into a feeling of new worlds and acceptance. 
She took her favorite love and put them on the air with the KPCRadio.com show "Destination Animation," and this semester was named the station's program director. She also served as Pierce College's Film Club president.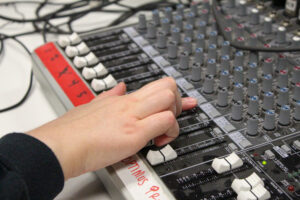 "Movies and animation helped me become more empathetic and understanding," Howell said. "I feel like I grew up in a very sheltered environment, so TV and movies were a way for me to be exposed to this outside world."  
Howell said her dad sparked the love of film and storytelling in her life. 
"He is a huge movie fan himself," Howell said. "He tried to be an actor, so that's why he moved to Los Angeles. He had a huge collection of DVDs that I'd see all the time. 'Jaws' was the first movie I saw from his collection that made me fall in love with movies."  
In her radio show, she has interviewed well-known animation figures, including screenwriter Jeff Loveness, who wrote for "Rick and Morty" and several other big projects.   
"I love how ['Rick and Morty'] stories are about outsiders and their stories about found-family and dysfunctional families," Howell said. "And they're also optimistic shows like, they have dark aspects and they show the dark aspects of reality. And that's what I strive for in my writing to make my stories have some bit of optimism to it." 
Howell graduated from Granada Hills Charter High School, and she came to Pierce to save money on college before transferring.  
She joined the Film Club as their secretary and she discussed how she learned more about leadership and felt happier getting out of her comfort zone.    
"One year or two semesters later, the [Film Club] president transferred, so then I was elected president," Howell said. "I really learned a lot from the former president on how to lead because I was pretty scared that I wouldn't be able to because as a secretary I was pretty quiet and didn't talk as much."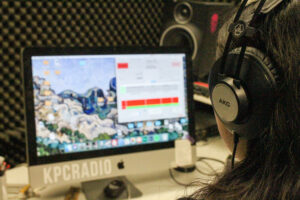 Cinema professor Kenneth Windrum praised Howell for being an excellent student to work with and especially for her leadership. 
"Everything that you could say about a good student you could say about her," Windrum said. "But the neat thing is that she's taken such a leadership role in Film Club. She's a really nice person, inclusive, organized and she's just done a superb job."
Media Arts and Journalism professor Tracie Savage said that Howell is a model student.    
"She is responsible, reliable, super smart, wonderful to work with and very kind," Savage said. "She was in radio class last semester and produced more radio shows than anyone in the class, she produced three times what's required. She's such a go-getter." 
Savage also said she trusts Howell to manage the radio station and keep in touch with students. 
"Hannah is my program director at the radio station and she's in charge of the radio station," Savage said. "She's in charge of the shows, and making sure those shows get recorded from my other students this spring, and she just is on top of it."
Howell said she hopes to become a TV writer. 
"If I were to create my own show or my own movie, I would collaborate with other animators I know," Howell said. "But at the moment, I would like to just focus on writing."