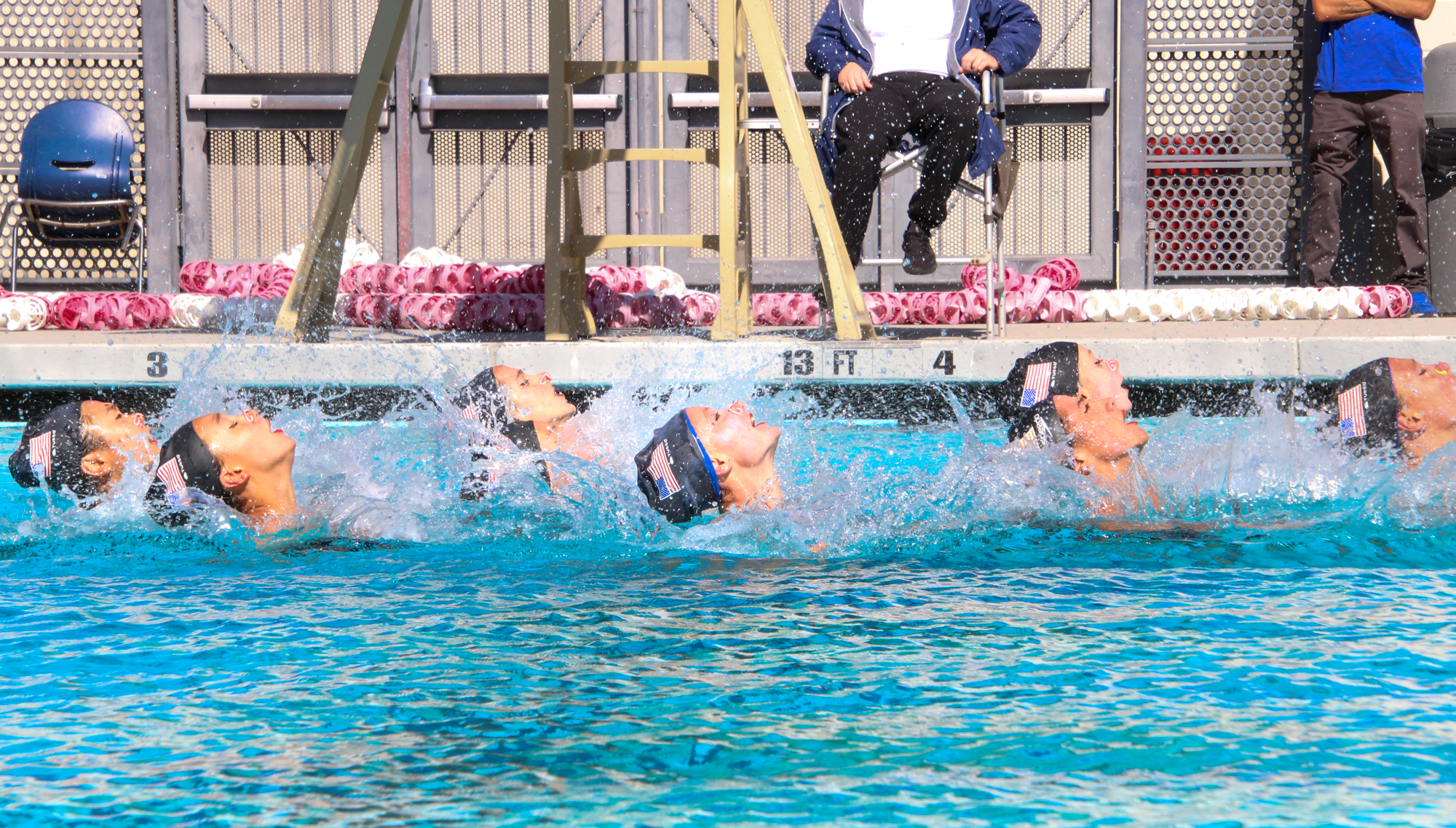 The USA Artistic Swimming National Team swam with enthusiasm and artistry, showcasing their talent and promoting the event for Ukraine relief.
Assistant Coach Anna Voloshyna, who has family living in Ukraine, said it has been hard, but she's happy that she will be able to give back.
"I think about the war [all the time] and on one side, I'm happy that we can do something from here to help Ukrainian people," Voloshyna said.
Voloshyna added that she wanted to try something new for the team's choreography, where it's wild and original, and when talking about the team's current progress she said she's happy to start this season off right.
"I'm happy that we won the World Series," Voloshyna said. "This is a good first step for us because this is the first competition and we will go to the next competition."
Coach Lara Teixeira said that Pierce College has helped the team prepare for the French Open, which is the world series event that we're heading off on Wednesday," Teixeira said. "So our main goal is the World Championships in Budapest in June."
And when it comes to how the national team was brought to Pierce College, Pool Manager Deborah Heftner said that it started out with the Try Guys learning about the sport from Pierce's pool facility.  
"Sometime during the pandemic, [USA Artistic National Team] wanted to do something right before the Olympics to get some interest in the Olympic games that just happened," Hefter said. "So they set up this thing with The Try Guys [who] came here and they were with the team, and they learned synchronized swimming."
From there, Hefter said that the team wanted to continue using this facility to practice and will continue to plan on holding shows for them.
Interim President Ara Aguiar said that their performance was great.
"I've never seen anything like that before," Aguiar said.
The president thinks it would be worth considering adding artistic swimming to Pierce athletics.
"I mean these are amazing athletic women. I was truly very surprised. This is the first time I've ever seen it. So it would be tremendous," Aguiar said.