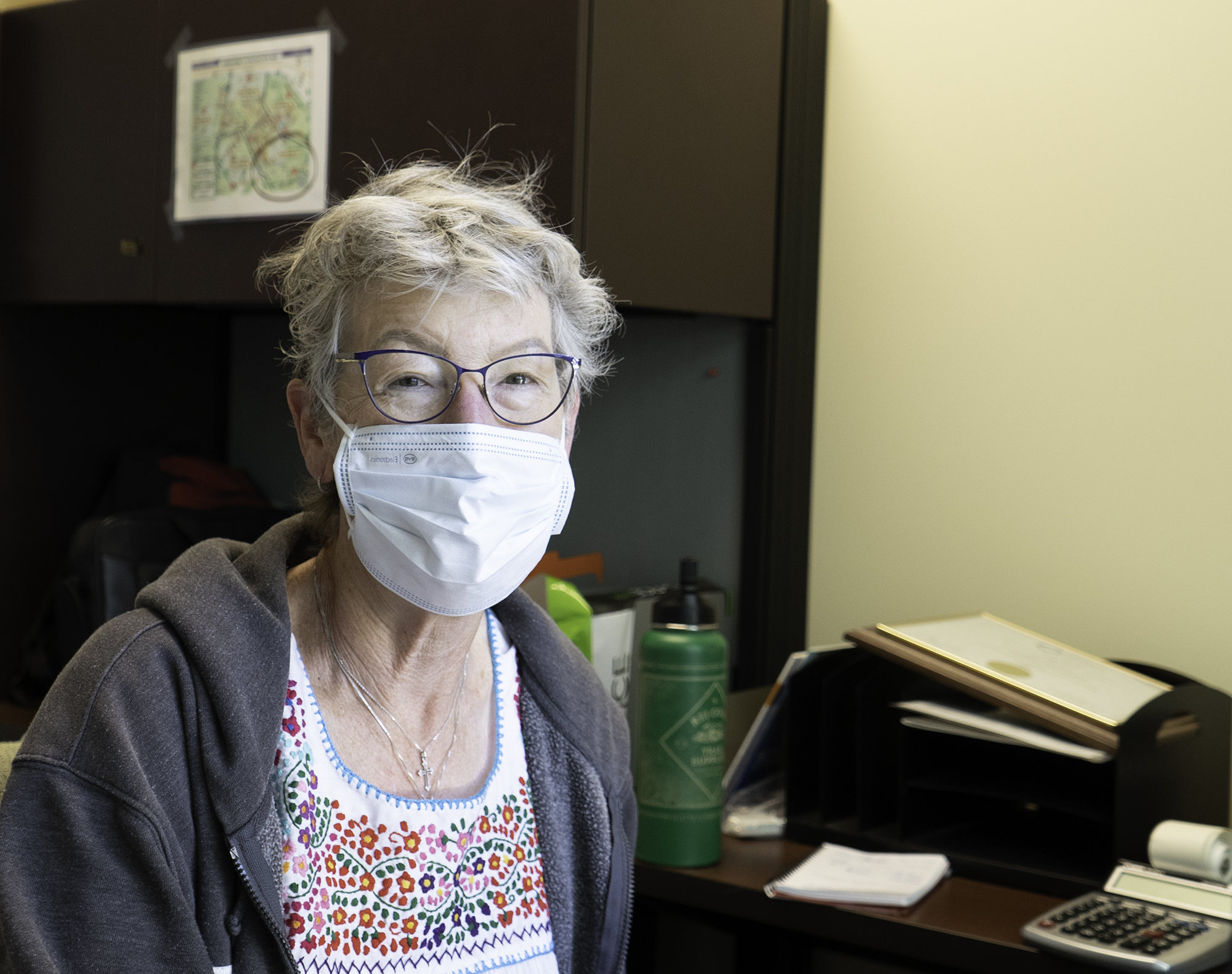 After 28 years as Pierce College's Health Center Director, Elizabeth Benne was ready to hang her stethoscope and retire. 
With the inability to find a replacement, Benne has returned to campus as the Interim Health Center Director and works part-time hours. 
Interim President Ara Aguiar said the process of finding Benne's replacement was a difficult one. 
"Normally those positions you get between five and 10 people, so you end up with a small pool," Aguiar said. "The job was offered to someone and then the person withdrew their name. We had what we called a failed search, not because we didn't do our due diligence but things didn't work out."
Although Benne has stepped in as the interim, the District is still trying to find someone to fill the position permanently. 
"We need someone there with her expertise. It just facilitates a lot of the issues," Aguiar said. "We wanted to make sure that the contracts that are needed were processed and attended quickly. We have reposted the position and that's in the process with the District." 
Before her retirement, Benne was responsible for seeing patients and policy-making. Involved in the Pierce College Council and Accident Insurance Committee, she served as a representative for student health interests and said she cherished her job. 
"It was the best job I've ever had and it abused every facet of my education," Benne said. "I loved it and the people I work with. Every day was different. You never knew what was going to happen." 
Benne said that aiding students with their problems was one of the highlights of her career.
"What's become a passion for me is 'How can I help?'" Benne said. "There's nothing I love more than the light going on in the students' eyes. That's what we're there for, we can educate and we can prevent."
The COVID-19 pandemic had shifted the workflow of the Health Center and allowed them to transition from in-person to online methods of communicating and helping students. Amidst the pandemic, many faculty and staff at Pierce have had to take leave and have interims serving in their absence. 
Benne said the Health Center has been impacted by the leave of staff members. One of the largest areas of help students ask for is mental health. 
"We don't have any mental health providers and we're so short staffed right now," Benne said. "I'm overseeing mental health right now but we are moving forward."
Student Health Center Assistant Bonnie Zahavi said it was difficult to not provide students mental health resources. 
"It was heartbreaking to say to them to try and go somewhere else and often they wouldn't receive them the way we do," Zahavi said. "We're not outsourced so we are all very dedicated to the students." 
Zahavi said that having Benne back as interim has been a gift.
"She's just amazing at what she does and she knows everybody in the District," Zahavi said. "We're like in a bubble, like a family. We love being here and we enjoy what we do; we're really here to serve the student population." 
Interim President Ara Aguiar said she's grateful for Benne's return in aiding the transition.
"She's helping us with getting antigen tests for students and still serving the students," Aguiar said. "We need to make sure her work hours do not penalize her because of her retirement. She's supporting us both virtually and on campus." 
Among the pandemic and Benne's leave for retirement, the Health Center faculty and staff had to write re-engagement plans addressing when the COVID situation would allow the Health Center to re-open. 
Health measures had to be taken such as having no contact longer than 15 minutes maskless, breathing apparatuses practices, or not letting a COVID positive person into the Center building due to lack of closed ventilation systems.
Aguiar said the Center is in the process of expanding their candidates to fill the position. 
"The plan is to market it more and also do a little bit more outreach to doctorate students and nurses, and see if they would be interested after graduation," Aguiar said. 
With the campus accessible, the Health Center is open from Monday-Thursdays 9 a.m. to 6 p.m. and Fridays 8 a.m. to 4 p.m.