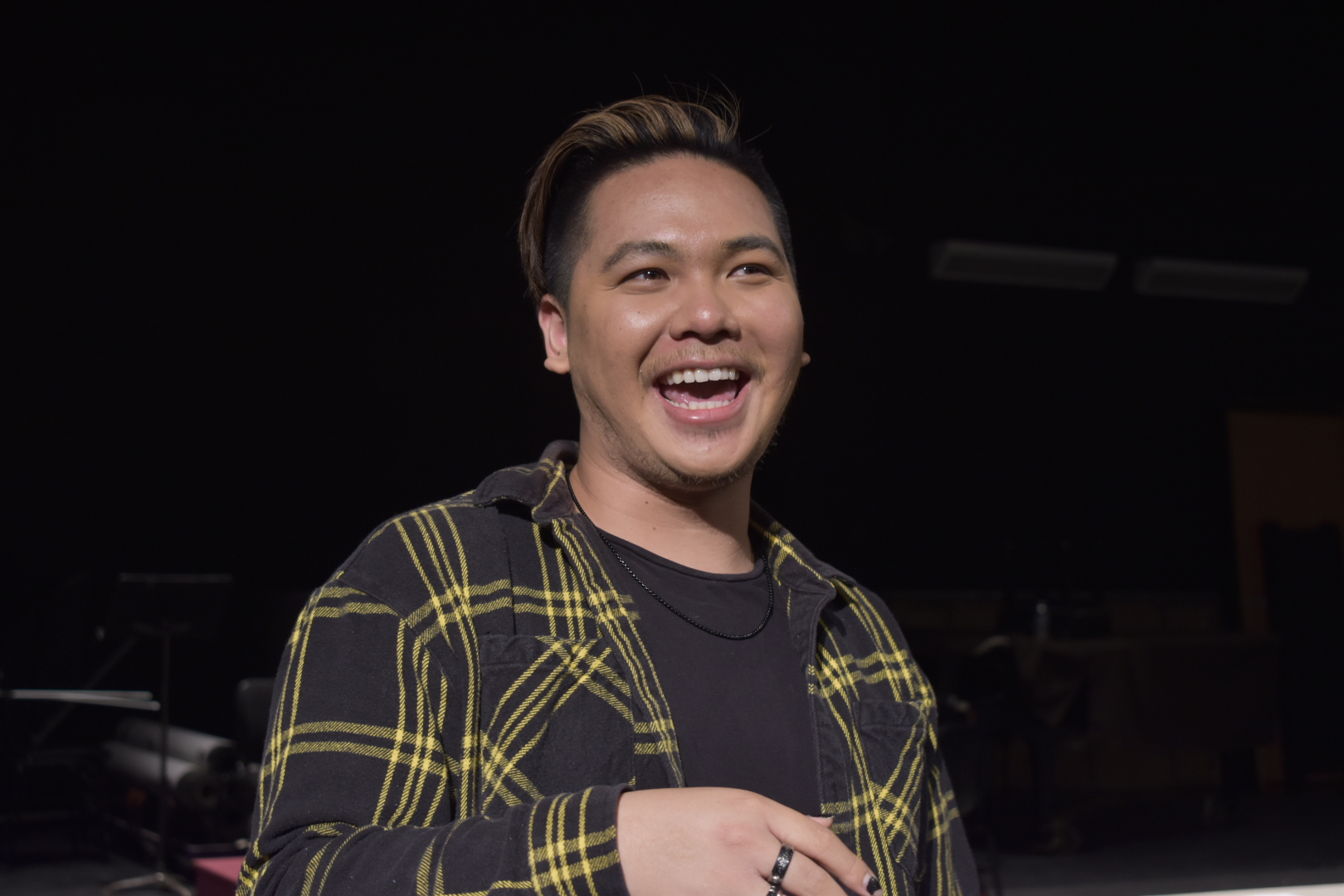 Pierce College theater student Topher Ngo was working on personal music projects and considering applying to graduate programs when he came across a Facebook post looking for boy band singers for an animated project. 
He put together a package of his music and submitted it. 
Two years later, Ngo was walking the red carpet at the El Capitan theater in Hollywood for the world premiere of Pixar's "Turning Red." He appears as Aaron T., the bass vocalist in 4-Town who the protagonist loves. He worked alongside Oscar-winning musicians Billie Eilish and Finneas O'Connell. 
"I got a text essentially saying, 'Hey you'll be getting a call from Disney soon,'" Ngo recalled after he sent his material. "And I got a call and it's the president of Walt Disney Music [Tom MacDougall]. He's like 'Hey, we listened to your audition and loved it. And there's this film that we're putting together for Pixar. Three songs and voiceover lines—would love for you to be in it.'"  
Ngo, who earned a degree in human biology and medical sociology with a minor in music industry from the University of California, Los Angeles (UCLA), said the experience cemented his decision to stay on this path of performing. 
The red carpet is stable ground compared to his family's rocky journey to the United States from a war-torn country. 
Ngo said his parents escaped Vietnam because of the Vietnam War and the Communist regime taking over. 
"They were out at sea for 10 days without food or water and some gruesome stuff happened," Ngo said. "Then they were stranded in refugee camps in Malaysia and they went to France, and then eventually they wanted a better life so they sent my mom to America and she moved here on an education green card."
Ngo said he planned to become a doctor just like his parents had wanted, specifically, for his mom who he said he finds inspirational.  
"She had to quit going to the University of Kansas to become a hairdresser and worked really hard so she could sponsor her parents and my seven uncles and aunts," Ngo said. "She had to sponsor a lot of people and support all of them over here." 
He then added how her plans of going to medical school halted because her credits expired and from then on he tried to accomplish what his mom couldn't, but he said he realized that medicine wasn't his dream to pursue. 
"I was like, 'Okay I'll do it,' and when I did it, I didn't really want to be doing this kind of thing," Ngo said. "So for her to come around and be like 'I want you to be a doctor, but I see that [performing] is your calling.'"      
After finishing his undergraduate degree, he was still unsure of what he wanted to do and he kept working on his music. 
He said he decided to join his first acting class in 2020 with Theater Professor and Director Shaheen Vaaz to get a feel of what acting is like and fell in love with the craft. 
"I decided to take an acting class here, spur of the whim. I was like just for fun let's see what happens," Ngo said. "It scratched a creative itch I didn't know existed."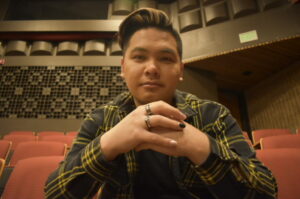 When it comes to his acting, his mentor said that he is very talented and his potential is sky-high.
"He's [a] very generous spirit [and] he gives a lot to the ensemble," Vaaz said. "He's deeply connected to intuition, but also to taking direction, so he can shift and change and do it on a molecular level when he makes a change."
And following Vaaz, Department Chair of Performing Arts Michael Gend and Michael Sande agree that Ngo brings a lot to the theater table.
"He had a really beautiful piece that he worked with Shaheen Vaaz on in 'Facing Our Truth,'" Gend said. "He did a song about George Zimmerman- the lyrics of which were written in the script- and from what I recall, he developed his own music and played the guitar live in performance, which [it] was actually performed via Zoom."
"He's a gifted physical actor—meaning [that] his ability to use his body to express humor, in that case, is really, really good," Sande said.
Theater Arts Professor Esdras Toussaint said that Ngo will always do his best to support others and work tenfold to make sure everything is refined.
"He's always there for everyone else," Toussaint said. "He was always there to help colleagues and he was always the last person to leave. Thirty to forty minutes later, he would be there making sure he got everything right. And then when he got home he worked on the piece over and over again. And when you gave him a suggestion, he took it, and then he went places with it."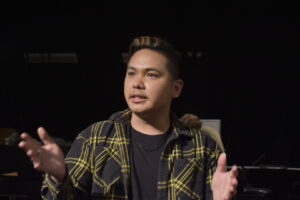 Ngo said that although he respects others, he said he's faced discrimination and disrespect thrown at him, especially within the community that should have supported and accepted differences.
"There is a lot of racism within the LGBTQ community," Ngo said. "And if I ever meet someone who's racist, they'll make assumptions about me. People will [avoid] or be disgusted towards Asians who are queer, and that's pretty hurtful."
He said he's working on being able to stand up for himself when he is confronted by these situations.
"I want to have abundant compassion with others and understanding but also I need to respect myself and my dignity enough to stand up for myself," Ngo said. "For me whenever I'm faced with prejudice for being Asian American, or for being queer, I'm allowing myself to have the discourse but also to allow myself to acknowledge that you can't fix everything."
Ngo said he's working on a few projects and because he signed a Non-disclosure Agreement (NDA), he can't release much information about the specific details of the projects. 
"I have a couple of projects that I just signed on for so I'm going to be in an animated TV show," Ngo said. "I'm going to be in a TV show that's going to be coming out later on and I actually came away from this because I might be cast in a Netflix dubbing thing."
Ngo was awarded first place in the Irene Ryan Scholarship at the Kennedy Center American College Theater Festival and will soon be going on a trip to Washington, D.C.