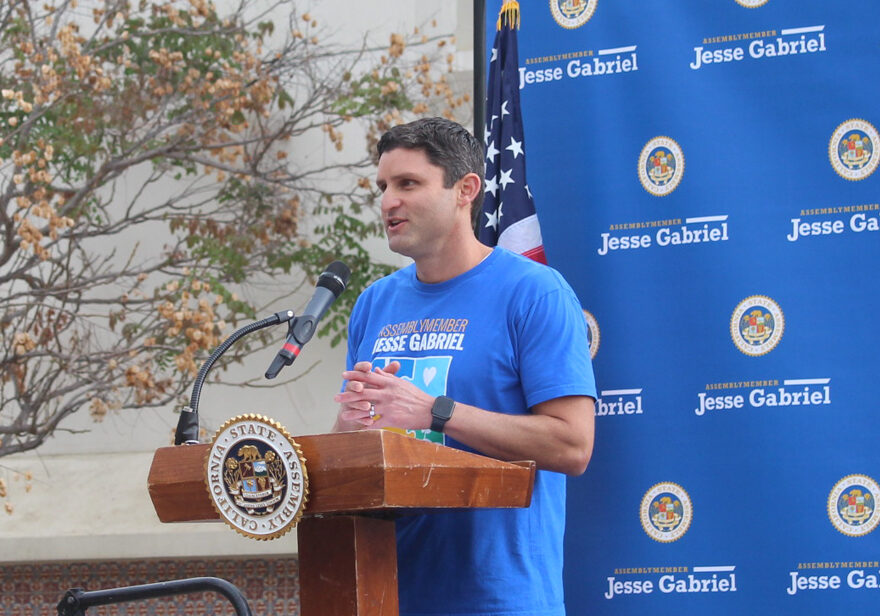 The Pierce College Mall overflowed with students, faculty and staff, and volunteers in celebration and participation of Valley Day of Service on Sunday, April 3.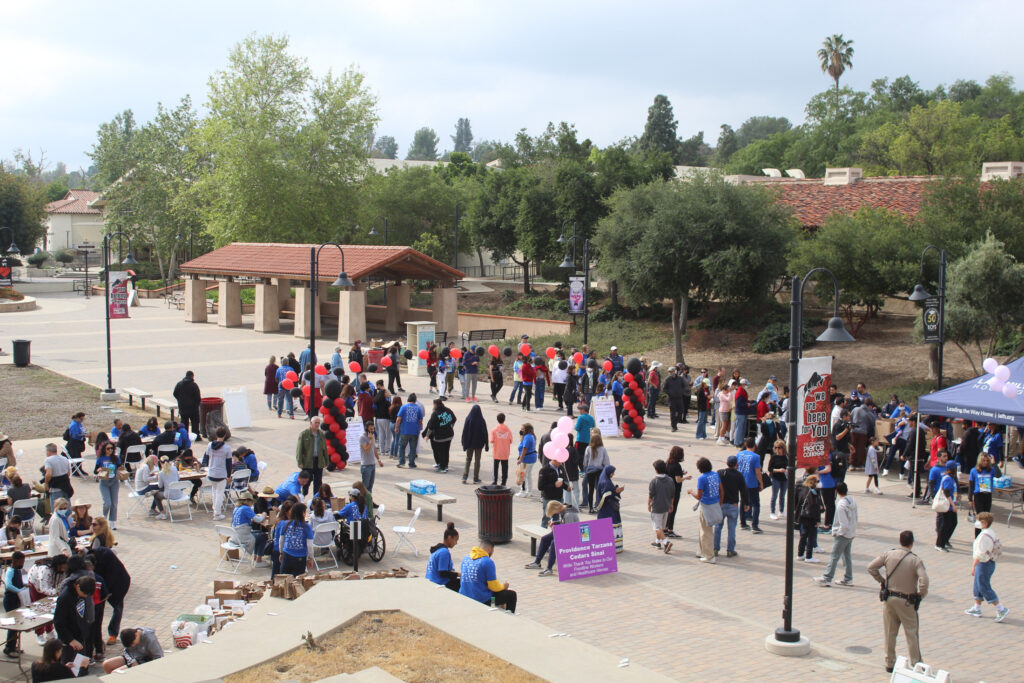 Volunteers at the event took on a variety of projects including cleaning neighborhoods, donating blood, assembling essential item kits for domestic violence survivors and outreach kits for people experiencing homelessness.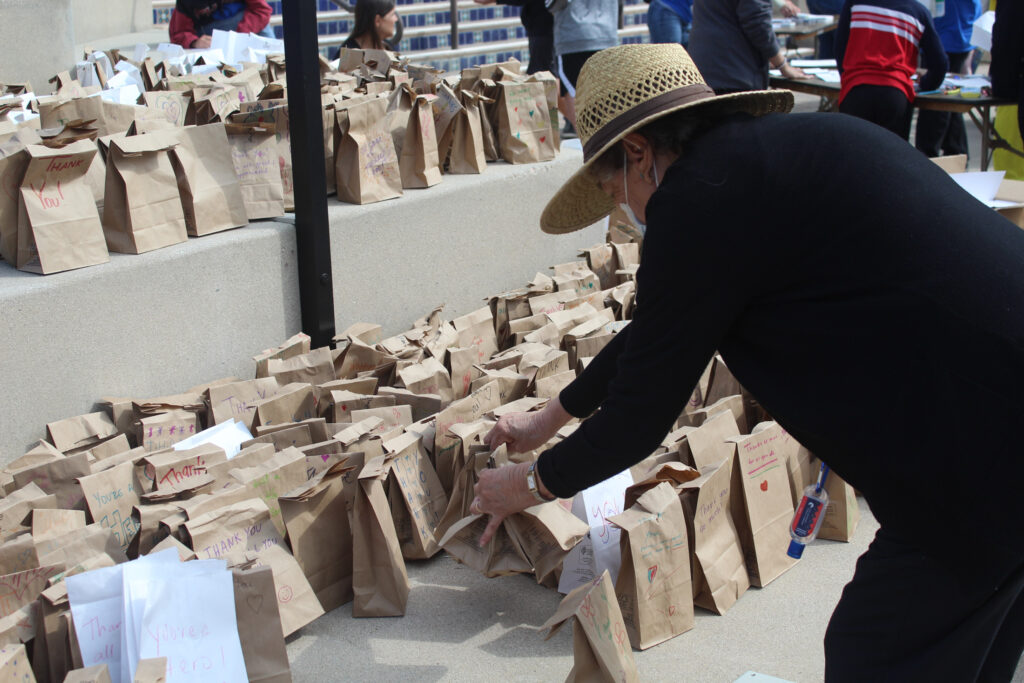 California State Assemblymember Jesse Gabriel organized the event and encouraged numerous organizations, including LA Family Housing and Students Run LA to come together and dedicate a day to aiding and cleaning the neighborhood. 
Gabriel said the event had been an effort to kickstart normality on campus and to address community issues. 
"It has been a complicated and difficult two years. There's been a lot of loss and a lot of challenges," Gabriel said. "It is so nice to be able to bring everybody back together in person to make a difference. I think it proves our point that this is a community of generous and eager people who are eager to give back."
Gabriel said that his legislative priorities have been aimed toward addressing social issues such as homelessness, fighting climate change, strengthening public education, standing up for and supporting frontline workers, and protecting the environment.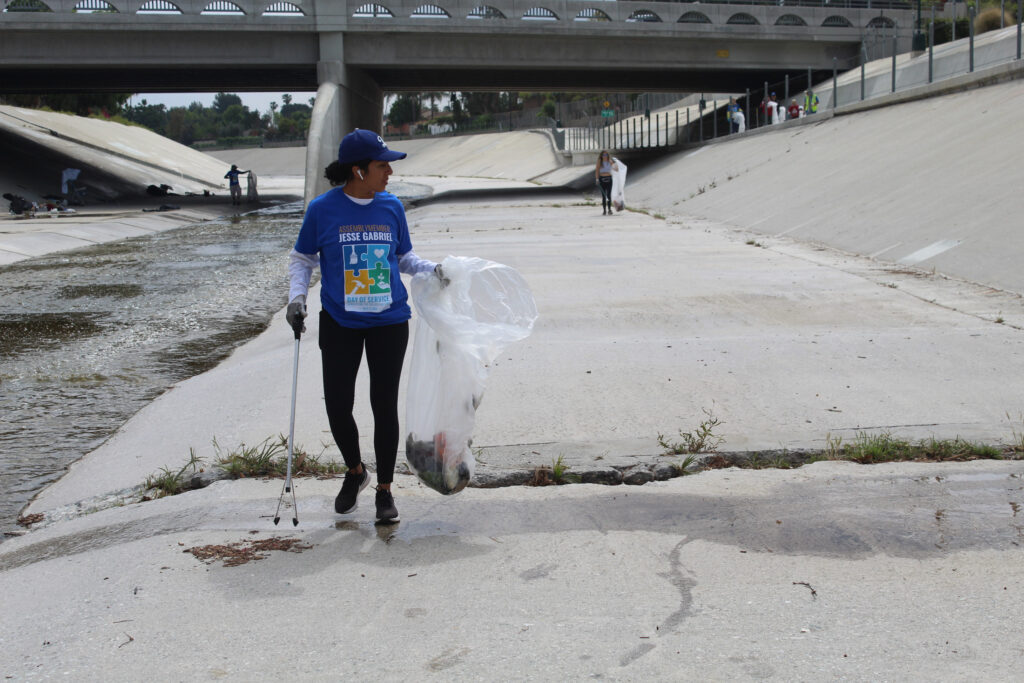 Pierce had been where Gabriel chose to pursue a career involving law and government and recognized it as an environment that helped get to where he is now. 
"I actually got my start here at Pierce," Gabriel said. "I took my first constitutional law class here. It's where I decided that I wanted to become an attorney."
Interim President Ara Aguiar said the outreach for the event had been followed through using social media, high schools and other programs, and the Pierce faculty and staff. 
"It turned out to be way above our expectations and above the expectations of the assembly member's team," Aguiar said. "It's an opportunity for all of us to network. Having those resources and those connections just really makes it a seamless process for our students that may be in need of those services." 
Los Angeles Unified School District (LAUSD) board member Nick Melvoin said he was amazed by the turnout of the event and enjoyed the in-person event.
"Last year, I was in Encino Elementary and there was a little kindergartner who had only seen her teacher on Zoom," Melvoin said. "She said 'Wow, you're so much bigger than I thought and I assure you the teacher was normal size. It's very nice to see you out of our Zoom boxes." 
The event was held from 9 a.m. to noon with a variety of groups and clubs. Aguiar said she had even spoken to a Pierce alumni. 
"I just had a conversation with a 1968 alum," Aguiar said. "She wants to come back to help and do something for Pierce. It's so great to see a lot of community building outside of Pierce and it really connects us as a community." 
Aguiar said Pierce has been trying to provide more green perspectives and curriculum, incorporating a sustainability evaluation group. 
"I am very interested in climate studies and curriculum development," Aguiar said. "Knowing individuals in the community that are doing the same thing, it just embraces the whole thing and packages it in a way where people who are interested can then come to our campus and vice versa."