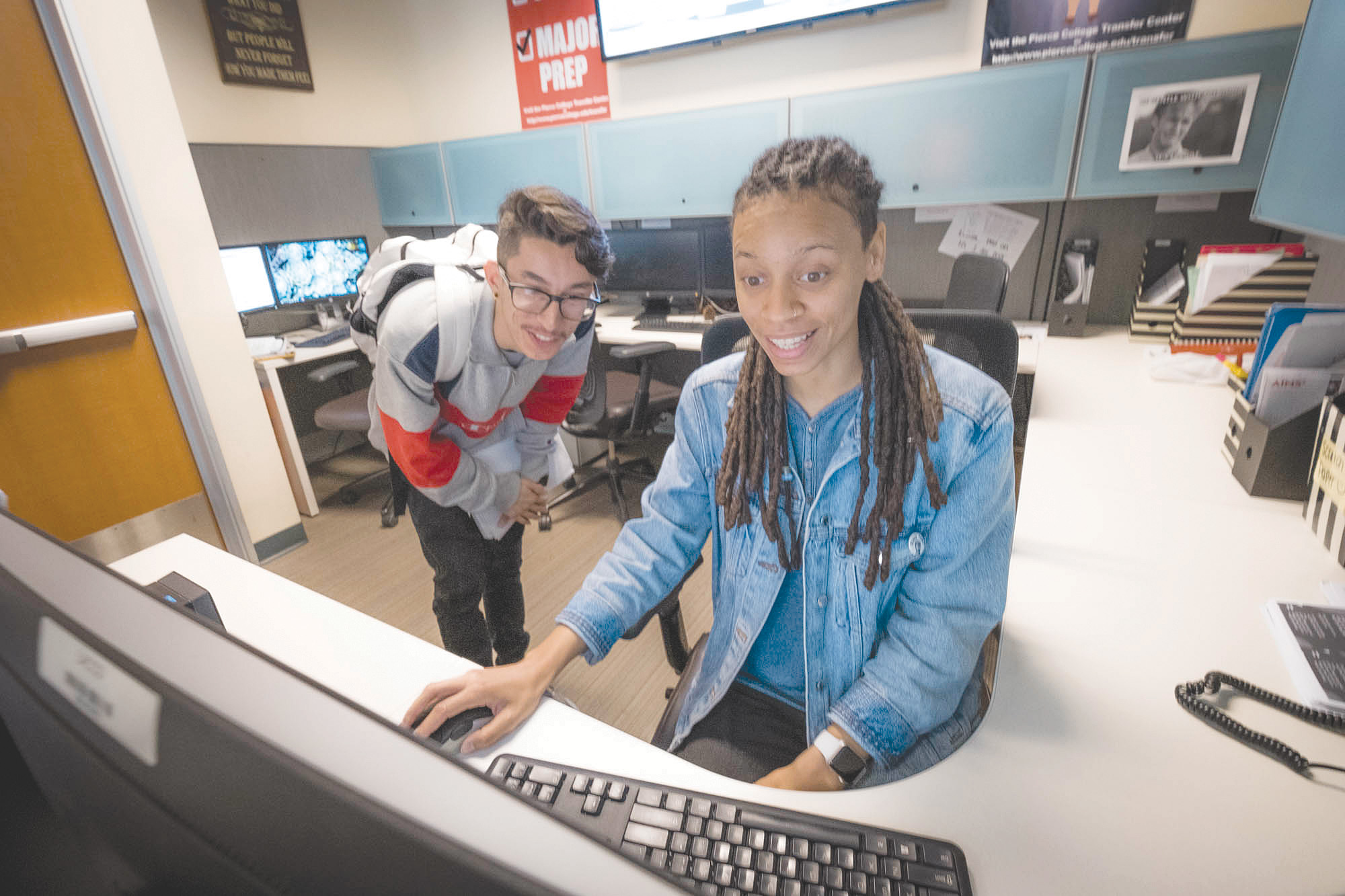 William Macaraeg found that providing support for students has given him as much satisfaction as the education he is receiving. 
As a Pierce College student mentor, Macaraeg encourages students to follow his path.
"Building your network while having a balanced school-work life has never been more fulfilling when you are a student worker," Macaraeg said. "I have personally seen the blessings in my life in how I am able to have work experience while balancing the stress I have as I study."
To become an unclassified paid intern (UPI) or student worker, applicants can check the job postings for program conditions.
Mentors typically meet with students to offer advice and provide guidance to help them reach their academic goals, according to an article on the University of Washington website.
Some requirements include being a part of a bachelor's program or a master's program, and within the bachelor's program, the student must be considered a junior.
Career Center director and counselor Wendi Meckler said as long as students meet the criteria, they are eligible to apply.
Meckler said that the center hires students depending on availability.
"We hire people, based on what we have for how many spaces we have available and then we decide who is the best fit to help our students with Career and Transfer," Meckler said.
Meckler also discussed working hours, which may vary.
"We space out our team so that they can work and keep our centers running from 8 a.m. to 7 p.m., Monday through Thursday, and then Fridays, 8 a.m. to 4 p.m.."
Current UPI student workers spoke about their experience working there.
Career and Transfer Center (CTC) intern and mentor Elizabeth Galadjian said that the job, like any other, came with its own difficulties which is heightened during application season.
"The most challenging thing during [the fall semester] was maintaining calm during very stressful periods of time," Galadijan said. 
Galadjian said that this position allows her to form relationships, which is the most significant advantage.
"I think what it did was really allow me to network with professionals in the field that I'm going to pursue," Galadjian said. "Just building those relationships, establishing them and connecting with them was a big skill and one of the biggest benefits that came out of this position."
Macaraeg said that the center wanted to talk more about the student's aspirations during the interview, instead of just about what students knew about the CTC.
"Rather than asking about my technical skills and how much I knew about the [CTC], I was actually asked about my goals, what I would do in certain situations and my motives," Macaraeg said. "My supervisors searched more for someone with an outgoing and hardworking personality that can be easily trained, rather than someone that knew everything beforehand."
Macaraeg added that serving the student body is rewarding. 
"The people I work with all enjoy working hard together to serve the students at Pierce. It is one of the most fulfilling jobs that any student can have."
For more information, contact the Career and Transfer Center or visit the Pierce College website.