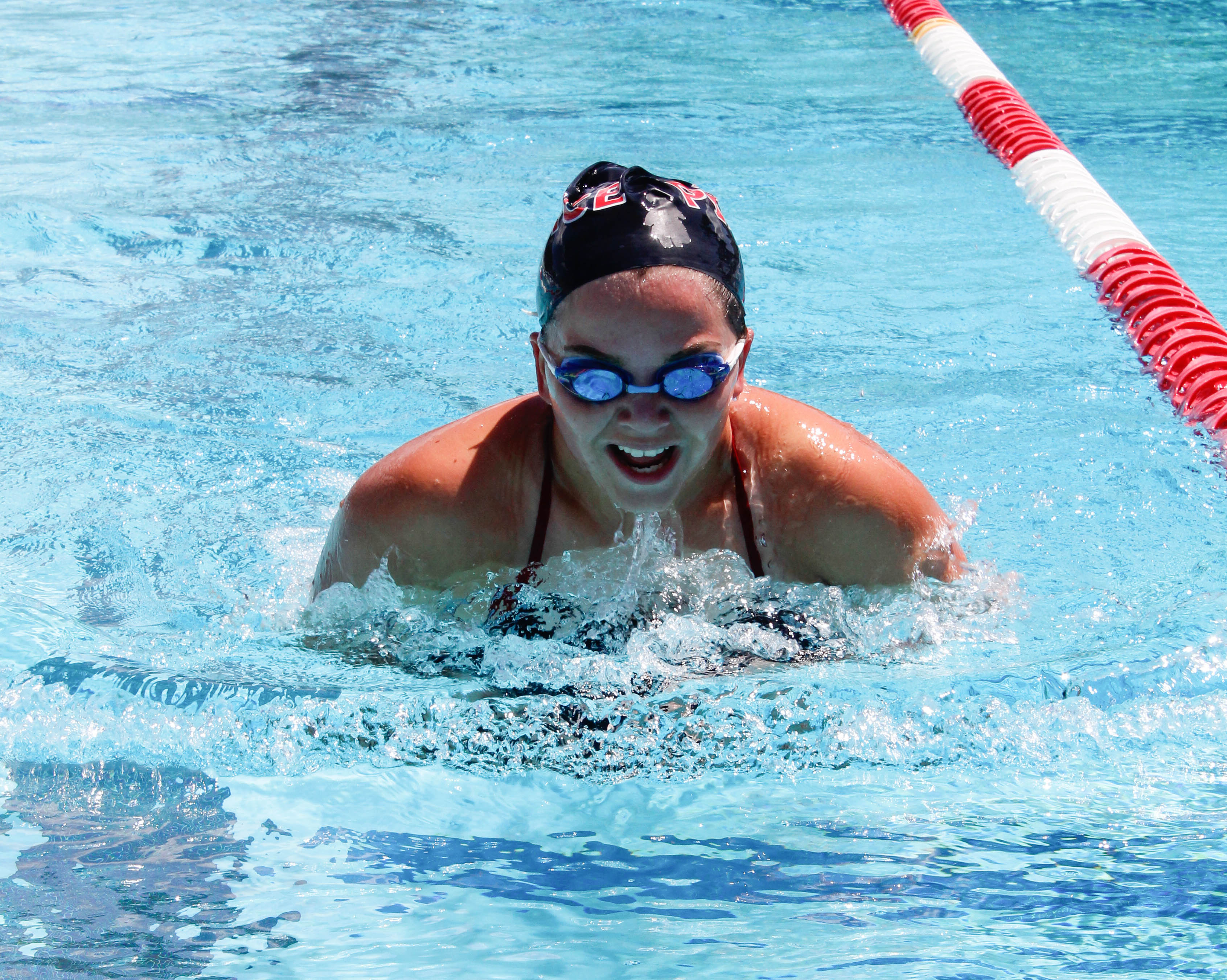 The Pierce College swim team competed in the Western State Conference Championships at Cuesta as they looked to finish their season on a high note.
After competing for three days, the program finished with a combined score of 352 points. The men's team placed seventh with a score of 202 points.
The women on the other hand finished in ninth place with 150 points. 
For the men, Aaron Lee earned the most points with 37, followed by Jordan Villar who received 25.
Lee placed sixth in the men's 400-yard individual medley finished the relay in 4:37.54. Also in the 100 and 200-yard breaststroke he placed seventh. 
Maria Sandoghdar scored 37 points and earned the most points for the women's team.    
In the 500-yard freestyle, Sandoghdar placed seventh with a time of 5:58.21. She would go on to have a great race in the 200-yard freestyle finishing in 5th place.
In the 1,650-yard freestyle, Sandoghdar ranked at seventh place with a time of 20:57.98.
Head swim coach Judi Terhar was proud of the team.
"They swam out of their minds. Aaron was in the finals in all three races. Maria as well. They dropped time like crazy," Terhar said.