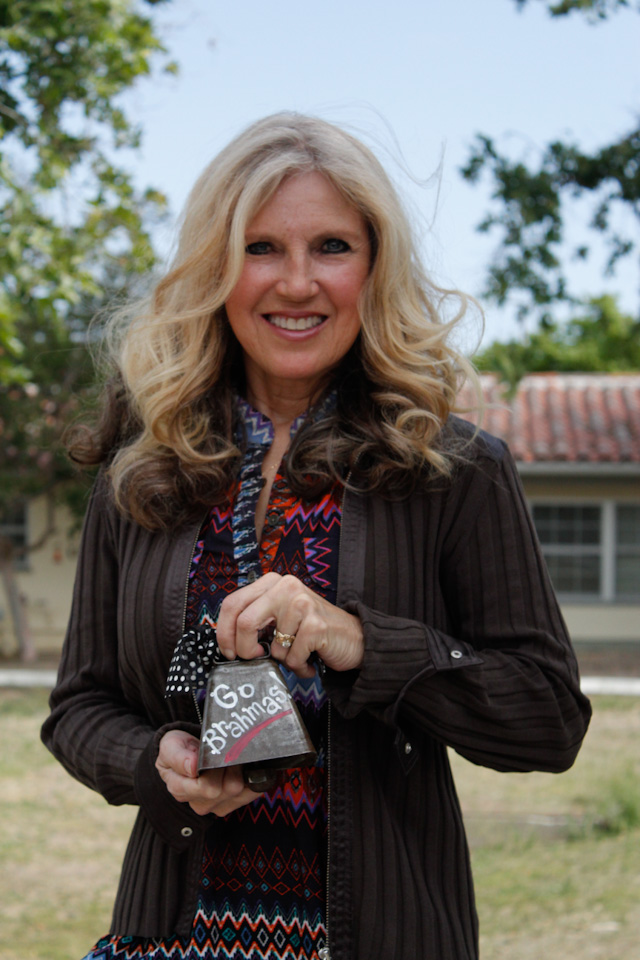 Barbara Anderson began as a sign language interpreter until her last semester at California State University, Northridge (CSUN), when she was required to take a public speaking class at College of the Canyons.
It changed her focus and career path.
Now a communications professor and Academic Senate president, Anderson was honored as one of 10 outstanding women at the Los Angeles Community College District's (LACCD) 5th Annual Women's History Month Tea on March 30.
"Communication studies was more of a broader look at communication and I was really interested in how language is used to influence people and how language is used to elevate people," said Anderson, who took a break between as a full-time professor to serve as dean of Academic Affairs. "Language can be used in very positive ways in society and our culture, and I just got hooked by that and ended up pursuing my master's degree in communication studies."
Anderson, who has been teaching at Pierce since 1999, said the District honor was a pleasant surprise for her. 
"It was really surreal for me. I didn't see it coming," Anderson said. "There are so many wonderful people here at Pierce who definitely deserve it as much as I do. It was humbling. I was thrilled to be there and it was a great experience." 
Anderson's colleague, professor Yeprem Davoodian, said Anderson leads with her heart and sees the best in everyone. 
"There are thousands of women who work in our district, and to be chosen as top 10 is amazing," Davoodian said. "She looks for the best in people, she doesn't judge and truly cares about everyone."
Anderson said that she uses her communications skills in her role to lead the faculty governing body. 
"Right now I'm serving as the Academic Senate President and advocating for faculty needs is a regular part of that role, so I use my communication studies foundation in engaging with the administration both locally on our campus and also with district administration in advocating for faculty in the areas of academic and professional matters," Anderson said. 
Pierce professor Crystal Kiekel praised Anderson's resilience. 
"No matter what role she's serving in, her deep passion to support our students and colleagues has never wavered," Kiekel said. "In my opinion, this makes her one of the most inspiring leaders and role models I've ever had the pleasure of working with."
Communications professor Jennifer Rosenberg said Anderson is caring and respectful.
"She is very inclusive. If you have an idea and you bring it to Barbara Anderson, she will help you execute it," Roseberg said.
Anderson credits her belief in God with influencing the way she looks at the people in her day-to-day life. 
"I think that causes me to see everyone as a gift, as a blessing and as someone that I'm going to learn from," Anderson said. "I see life through a lens of purpose, that we all have purpose, and that there's value to each and every one of us."