After being held virtually for two years, Pierce College's commencement ceremony returned in-person at Rocky Young Park on June 7.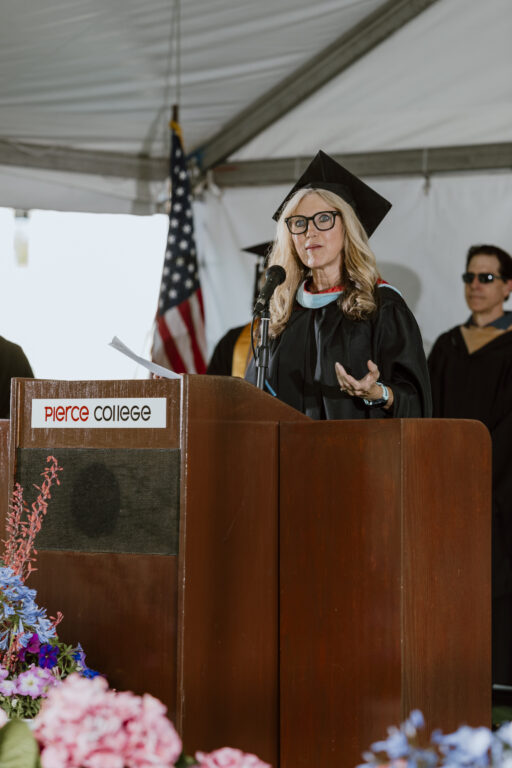 Dean of Academic Affairs Barbara Anderson kicked off the ceremony and introduced the platform party speakers, which included Los Angeles Community College District Trustee Steven Veres, Vice Chancellor Ryan Cornner, Congressman and keynote speaker Brad Sherman, Associated Student Organization President Qais Azizi and student Yanise Daaku.
The Pierce College Choir performed the national anthem and "America, the Dream goes on." 
The choir was recently invited to Washington D.C. to perform at the National Memorial Day Choral Festival. 
Sherman has served as a member of Congress since 1993, currently as the U.S. representative for California's 30th District and gave the keynote address to graduates. He began by asking graduates to give a round of applause to the most important people, their parents. 
"Graduation is not an end, it's a beginning," Sherman said. "The future belongs to you."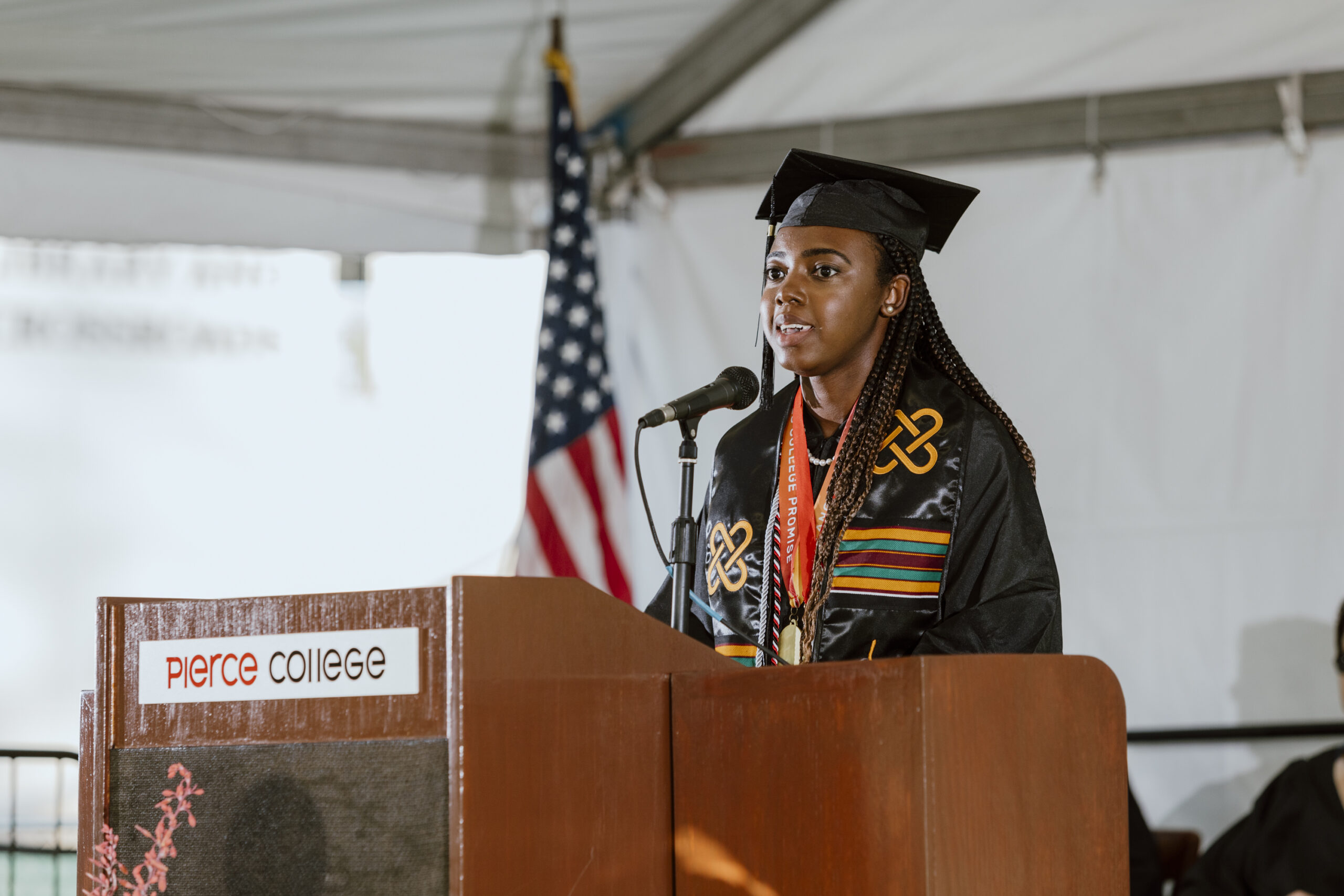 Student speaker Yanise Daaku told the story of how she had to turn down acceptance in the University of Southern California because of tuition costs and attended Pierce instead. 
"Though Pierce was not my first choice, coming here was one of my incredible life experiences." Daaku said. 
Daaku, like countless other students, lamented having to navigate through college during the pandemic but was thankful that Pierce provided her with experiences and a strong support system. 
"We can all agree the one silver lining in this pandemic was making the right choice to attend Pierce College," Daaku said. 
For first generation graduate and California State University, Northridge (CSUN) transfer student Joanna Cerda, Daaku resonated with her the most. 
"Not everything is going to go exactly how you want it to," Cerda said. "We can't question what is in store for our future."
 Cerda said her favorite part of the first in-person commencement since the pandemic began was having her family, counselor Joseph Roberson, athletic director Susan Armenta and soccer coach Adolfo Perez celebrate her achievement. 
"They pushed me to my limit even when I was ready to give up," Cerda said. 
Cerda, who starred as the women's soccer team goalie for two seasons, hopes to become a correctional counselor after CSUN.
Sherman gave a vote of confidence in the current generation of graduates as he ended his speech.  
"You will live better and hopefully more fulfilling lives than any previous generation," Sherman said. "So let the strength of your character shine through." 
Graduates of the 2020 and '21 class were also in attendance.