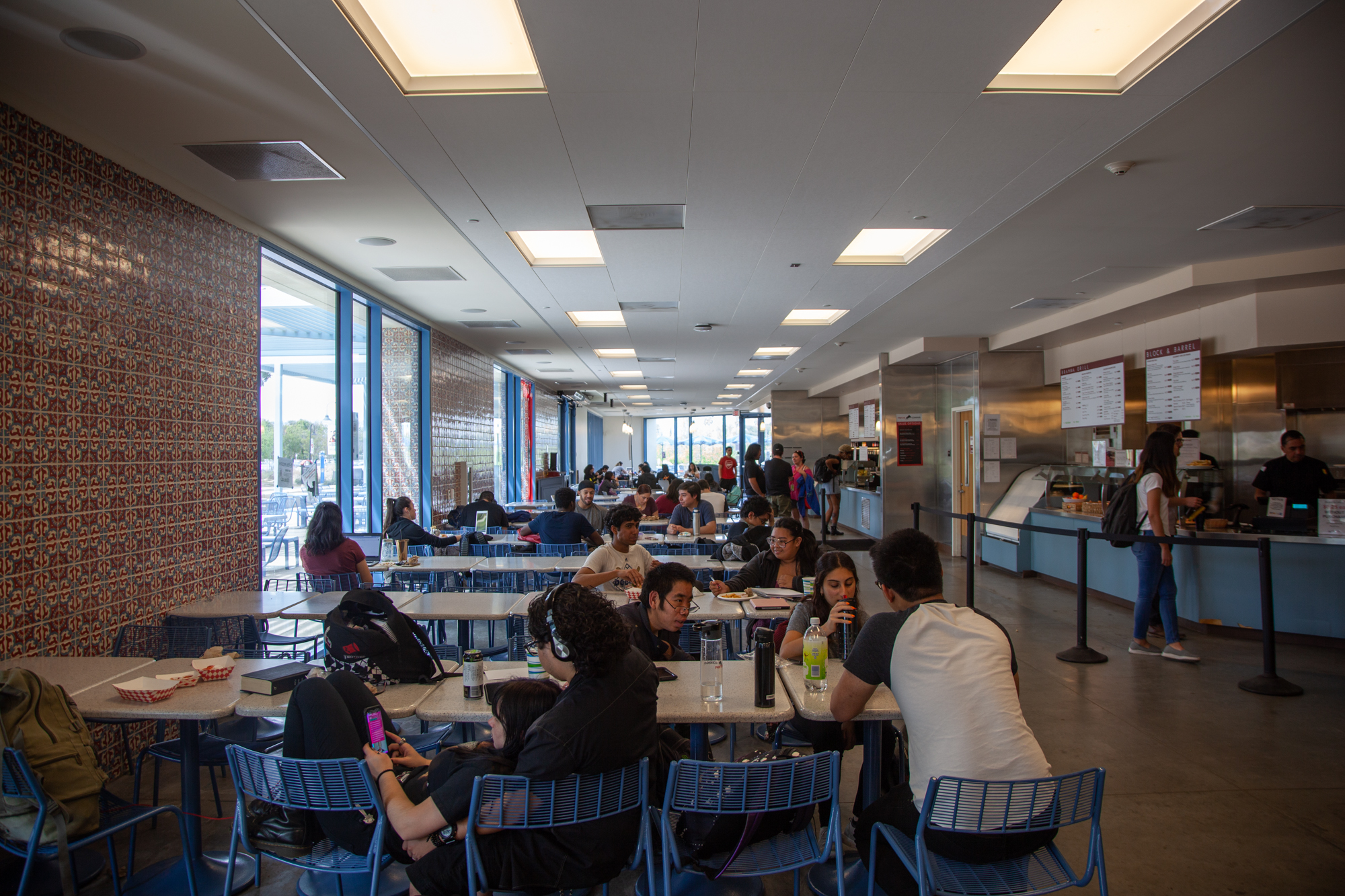 Pierce College is a school that has a large farm as its founding focus at the institution. It could grow fresh ingredients that serve as a catalyst for an exclusive sustainable environment for the campus and its students and faculty. 
During the fall 2022 semester, the food provided at the Brahma Cafe is outsourced from Subway and other vendors, however the college isn't maximizing its potential for having both fresh and local ingredients from its own agricultural department, but it could also help student workers from Mission College's culinary program gain vital work experience at Pierce's campus. 
At Cerritos College, they have employed their culinary program to operate and serve their campus at their campus restaurant. While Pierce doesn't have such a large culinary department as Cerritos College, Pierce can adapt a similar method of providing campus jobs to local culinary students. The inclusion of both fresh ingredients and culinary students ensure a much better dining experience at Pierce. 
Prior to the COVID-19 pandemic, the Pierce cafeteria had essential yet expensive food. They provided burgers, chicken tenders, and other common college dishes, however nothing stood out from other colleges, and the product wasn't noteworthy. 
A menu change of improved food choices including available fresh greens and salads would also revitalize the Pierce cafeteria experience on campus. The Pierce cafeteria served as an inclusive and community-based center in which students on campus could interact and socialize to make the campus more friendly and welcoming. However, due to the effects of the pandemic, the cafeteria, which is closed, has been struggling to reach its prominence on campus as it has in prior years. There is a food truck available at the Mall.
In addition, Pierce's new culinary and farm joint program could yield great success and opportunities for local residents, in which they can support Pierce and other students, while eating fresh and innovative food choices, not typically served at community colleges. Cerritos College's falcon restaurant, operated by their culinary students, serves dishes such as grilled salmon caesar salad, grilled top sirloin, micro rusted salmon, and wild mushroom over fresh pappardelle pasta. Despite these dishes being rare and even nonexistent among large universities, the food is very affordable for college students and close in price to past dishes served at Pierce's cafeteria. Following the success of Cerritos College's impressive menu, Pierce and other colleges can follow a trend of serving restaurant level dishes at an affordable price for students. 
A new program designed to provide fresh and local food which can be much more cost effective and sustainable, while giving more campus jobs and experience to local culinary students—which in turn would lead to excellent results for both Pierce students and faculty looking for improved meals—as well as a better community for local culinary professionals.