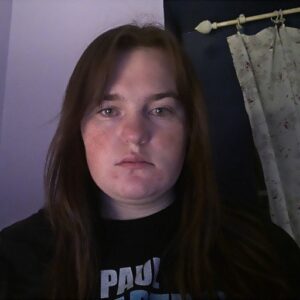 History is repeating itself with a battle against Jews that was fought for centuries and never seems to stop—antisemitism. 
Antisemitism is hostility to, prejudice toward or discrimination against Jewish people. 
An example of antisemitism includes expressing prejudiced or stereotypical views of Jews based on religious teachings that explain how Jews were persecuted because they refused to adopt the religion of the locale or ruler and worship the idols of the kingdoms of the Middle East.
Jewish communities were also attacked by armies of soldiers in Nazi-occupied Belgium, France, Germany and the Netherlands during the Jewish Resistance.
Le Juif et la France was an anti-Semitic propaganda exhibition used by Nazi-occupied France from Sept. 5, 1941 to Jan. 15, 1942 during World War II. 
The exhibition had large panels, photographs, texts and sculptures. Its focal point was a sculpture of an old bearded Jew with exaggerated features such as clutching the globe as if it intended to dominate the world.
I was 16 years old when I found out what antisemitism really meant, and I was also given an example.
For a high school English assignment in the 11th grade, I was asked by my teacher to read "Night," a memoir written by Elie Wiesel in 1960, and write a summary for at least one to two chapters per week in a small yellow journal I kept until it was time for him to grade it.
Wiesel was a man from Sighet, a town in the Carpathian Mountains in Romania, who had been forcibly deported from his home to Auschwitz via cattle car with his family. It is unknown if they were gassed upon arrival at Auschwitz.
As my fingers brushed against the book and turned to the next page, I felt a strong wave of rage wash over me along with a bit of sadness. This was the real definition of antisemitism.
I wanted to stop reading as I couldn't stand the violence that was being done. But I forced myself to finish because if I didn't then I was going to fail the assignment.
Seven years later, I feel the same wave of rage and sadness in the fallout of recent events that have taken place.
Kanye West, now known as Ye, was criticized for a tweet he wrote on Twitter on Saturday.
"I will go death con three on Jewish people," West wrote. "You guys have toyed with me and tried to black ball anyone whoever opposes your agenda."
The tweet was later deleted, and West is now banned from posting on both Twitter and Instagram.
Some companies such as Adidas and Creative Artists Agency (CAA) have stopped working with West due to his remarks and "jeen-yuhs: A Kanye Trilogy," a documentary film about him that was released on Jan. 23 at the 2022 Sundance Film Festival and Feb. 16 on Netflix, was shelved.
While this is a plus, it also isn't the only reason why Jews need to be concerned for themselves and for their families.
Former president Donald Trump also wrote a tweet on Truth Social on Oct. 16, criticizing American Jews for showing "more loyalty to the United States than to Israel," calling them ungrateful.
"No President has done more for Israel than I have," Trump wrote. "Somewhat surprisingly, however, our wonderful Evangelicals are far more appreciative of this than people of the Jewish faith, especially those living in the U.S."
Trump went on to say that Jews living in Israel have the "highest approval rating in the world" and that he could "easily become" the Prime Minister of Israel if he wanted to.
If these behaviors aren't concerning, then I don't know what is.
Thanks to these tweets, I am terrified that something may happen to my family, or worse, something might happen to me. That I would die the same way Anne Frank and Elie Wiesel's families did 77 years ago.
I wake up every night thinking about what could happen to me and the rest of the Jewish American population if these acts are not condemned.
I don't expect people to understand antisemitism, but I expect something to be done before six million more lives are stolen.