Choir music follows a tradition that dates back to even before the Middle Ages. The earliest forms of recorded music comes from the notations of Gregorian chants from 930.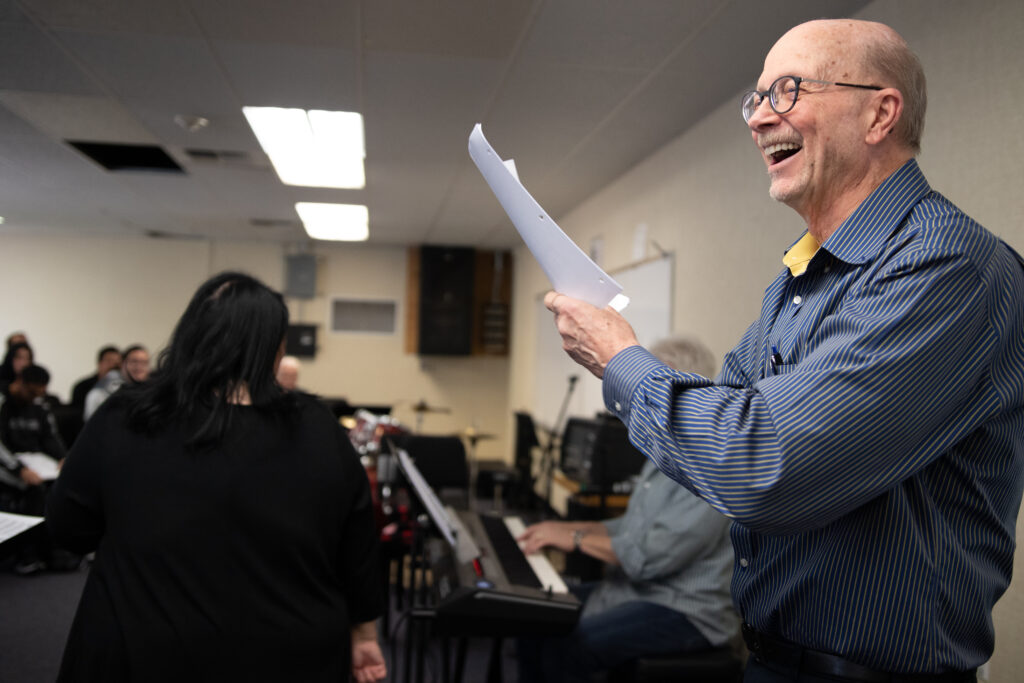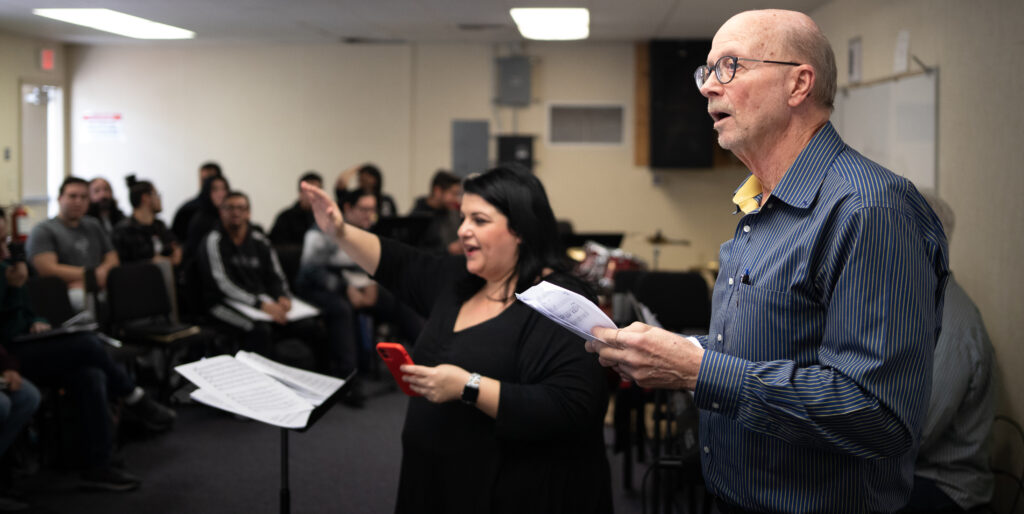 Hundreds of years later, choir still continues to be taught, and Pierce College was given a lesson from someone whose experience includes working with Sir Colin Davis and the London Symphony Orchestra, and Michael Tilson Thomas and the New World Symphony.    
Conductor Jo-Michael Scheibe lectured and conducted the Pierce Choir on Wednesday, March 8. 
Scheibe, who was the former chair of the USC Thornton School of Music Department of Choral and Sacred Music, provided feedback and singing instructions to students as they sang songs such as "Help," by the Beatles and "Wana Baraka," a spiritual folk song from Kenya. 
"I always found that it was important to connect with the four-year colleges and the advanced institutions because these students need the opportunity of hearing from us," said Scheibe, who also taught at Long Beach City College. "We need to be in their classroom to talk about why we do what we do and to promote the art form. I've really enjoyed the experience of being on this campus and visiting again." 
The class was buzzing with excitement as Scheibe spoke and led the choir. From the beginning of the lecture to the end, the choir improved their performance after taking direction and notes.
Choir professor Garineh Avakian valued the visit and expects it to have a profound effect on her students. 
"Dr. Scheibe is one of the most influential and hot names in the choral conducting and choral music community," said Avakian, describing his expansive biography which includes working abroad with the Formosa Singers in Taiwan. "He can be influential for some students that are considering becoming music majors in the future. A lot of our students do not declare music as a major because they are still trying to find out what they want to do. Having influential people and professionals in the field like Dr. Schiebe coming to Pierce is beneficial for them."
Music major Babak Rostami held Scheibe's input and expertise in esteem. 
"Singing is one of the main bases of music and Dr. Scheibe is a professional voice instructor so his presence in the class was a useful experience for every student," said Rostami. "Especially for those who seriously follow the singing. His guidance for producing the right sound and tone for each phrase was very productive and interesting for me as guitarist." 
Other than Scheibe's visit to the class, the music department has many other events in the near future for the remainder of the Spring 2023 semester.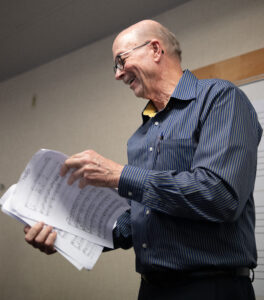 "We hope to have you guys all come to a lot of our concerts at the end of the semester," said Avakian. "And we also have the ASO afternoon concerts on Thursdays at 1 p.m. that are free and open to the community. And we will be having more of these kinds of sessions in future in this semester."