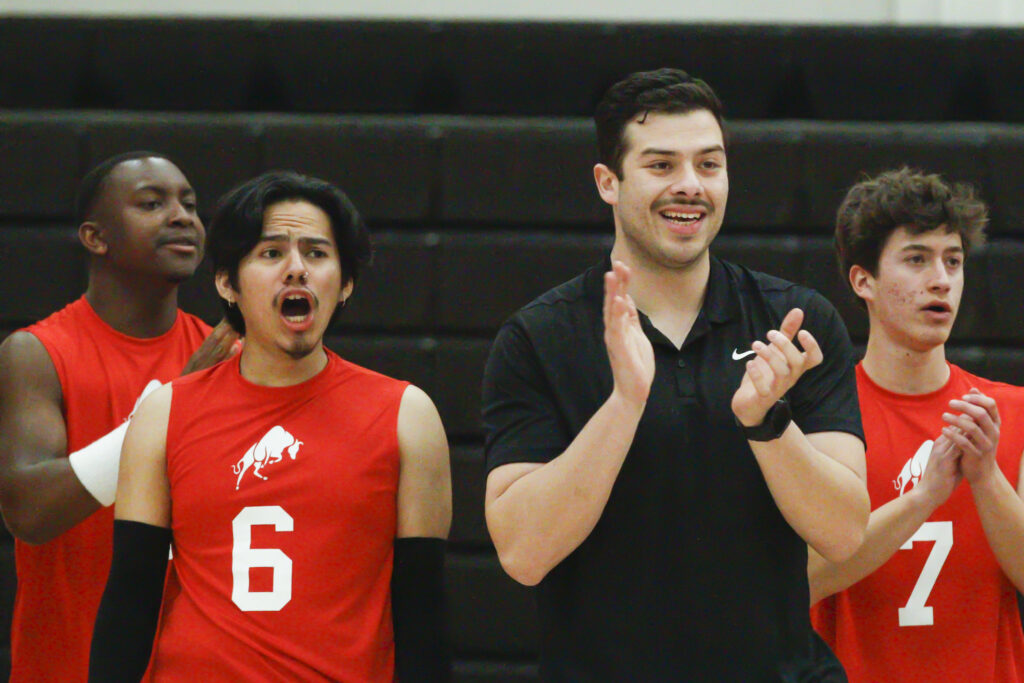 Volleyball isn't the only sport that Joseph Arechiga has tried and loved. But as the coach of Pierce's men's volleyball and also a highschool team, he has grown to love it the most.
Arechiga was made head coach in the beginning of the spring semester after being an assistant coach since 2019 and has been coaching since the season started. 
Arechiga grew up playing mainly football and basketball and started playing volleyball in high school. He continued playing as a student at Pierce in 2015 and it was an entirely different experience compared to playing volleyball in high school.
"When I came to community college it was like a whole new universe of volleyball," Arechiga said. "It was really humbling, but it was also something I absolutely loved. I was very, very grateful for the opportunity to play volleyball as well as just the life lessons that it taught me."
After graduating high school and transferring out of Pierce, Arechiga had plans of majoring in Economics and going into Accounting. It was after doing that work for a bit that he realized he really missed playing and working with students and came back to Pierce as an assistant coach for Edison Zhou, who is now the women's volleyball coach. 
"He was just a very experienced coach and player," Zhou said. "He helped me a lot and just made my life easy. It was great."
After coaching for a few different schools and teams, he is now working as a coach for Pierce and also the girls' volleyball team at Verdugo Hills High School (VHHS), the same high school he attended and started his volleyball journey at. He is also a special education English teacher at VHHS. 
"It's nice to go back there and see kids with a love for the sport," Arechiga said. "It's fun to see all the different levels from people who are first touching the volleyball to seasoned players who've been playing for a while. I love my job, I love teaching, I love coaching. It's a blessing to get paid to play some volleyball with high school kids. It's fun."
Arechiga has a few different goals he wants to achieve now that he is head coach and something that he wants to prioritize is making sure his players have the opportunity to transfer after Pierce. He wants to make sure that his players are doing well outside the court so that they can go on to do whatever it is they want to do. 
"As far as academically and professionally, I just want to help propel them and give them opportunities to continue to grow in life and as human beings," Arechiga said. 
Director of Athletics Susan Armenta believes Arechiga most capable for his new position and sees him being a huge factor in building up the Pierce volleyball program. She shared her thoughts back when he was first interviewed for the job.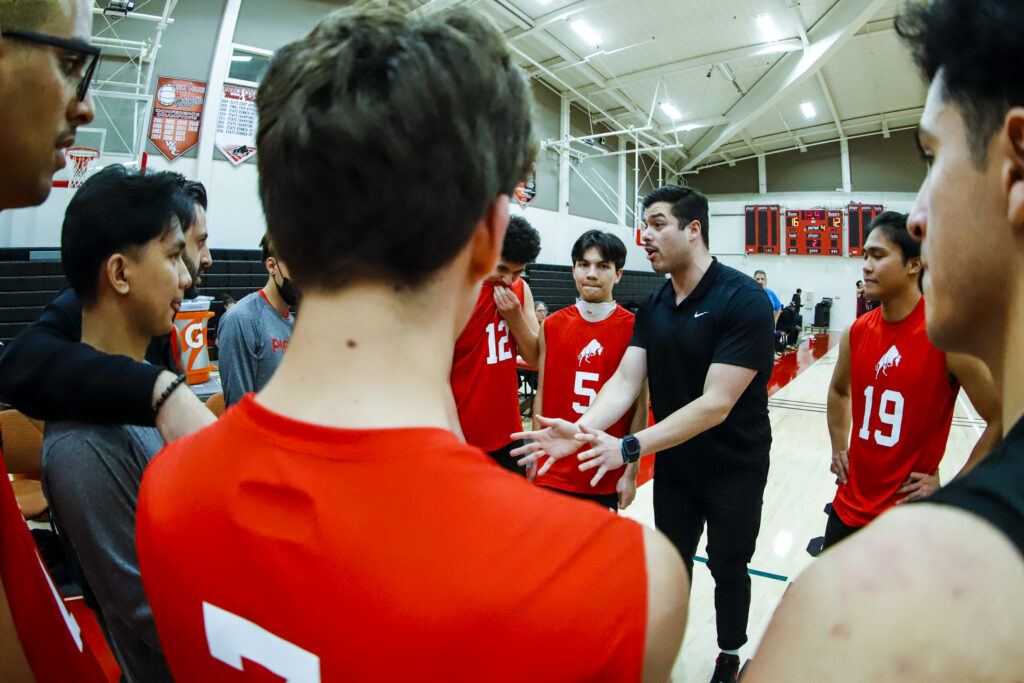 "We liked the fact that he was a Brahma and also coached with us as in the past," Armenta said. "He knows what student athletes go through at Pierce College and balancing their academics and athletics. He was very passionate about the sport. He was very student athlete centered."
Arechiga has established himself as a good coach and Zhou is looking forward to seeing how far he will take the volleyball program. He sees Arechiga succeeding in building real connections with his players and leading a great team. 
"He's going to make the Pierce men's program better," Zhou said. "He's got the knowledge and experience and a lot of passion for this sport. He's young and could be like a big brother for all the athletes."