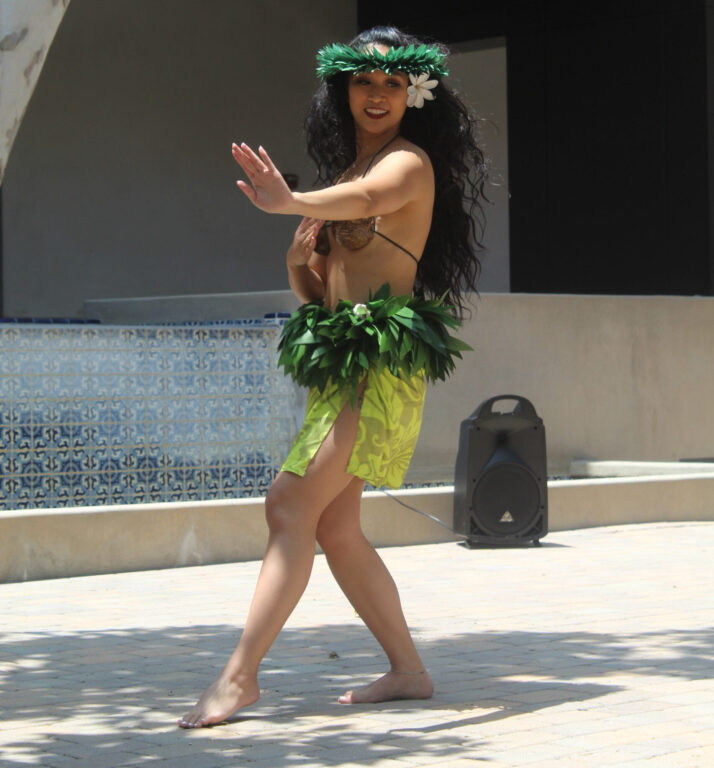 It was an afternoon of celebration through dance, music and food at the Asian American and Pacific Islander (AAPI) Heritage Celebration held by the Multicultural Center on Thursday.   
In true spirit of May being AAPI Heritage Month, the event gave students and staff a chance to learn about the cultures and customs of Asian and Pacific Islander heritages. 
Multicultural Center coordinator Tatevik Melkumyan put together the event with a goal of intercultural learning in mind.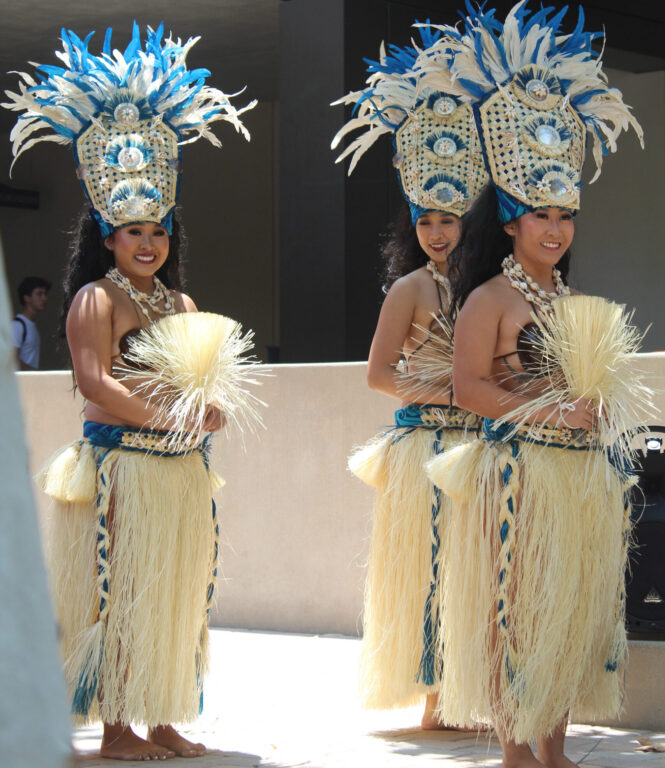 "The main goal for today, as is the goal of most events we put together at the Multicultural Center, is to expose people to other cultures," Melkumyan said. 
The Multicultural Center opened earlier this year to celebrate the diverse makeup of Pierce College and to encourage inclusivity. 
"Our mission statement in the Multicultural Center is to promote intercultural learning," Melkumyan said. "The point is for everyone to have these experiences to learn about different cultures, about their customs and their food. Hopefully, the more we know about each other, the closer we'll become."
As part of the festivities at the AAPI Heritage Celebration, an origami station was set up where attendees could try their hand at the Japanese art form involving folding paper into shapes and figures. 
Vice President of Academic Affairs Mary Jo Apigo enjoyed the event with several colleagues, even getting the chance to make some origami art of her own. 
"Today we are honoring the history and heritage of our AAPI community," Apigo said. "I think it's a great way to celebrate AAPI month."  
The event's main exhibition was a collection of Polynesian dances performed by Granada Hills-based Aloha Hula Dance Studio. 
A lineup of traditional dances performed by their award-winning solo dancers told different stories and portrayed different moods, accompanied by upbeat drums and ukulele melodies. One Samoan dance that was performed was meant to give thanks to one's elders.
Dancer at Aloha Hula Dance Studio Alina DeCastro hoped her performances could introduce someone to the beauty of Polynesian dance. 
"We wanted to show people the way we bring culture through dance and music," DeCastro said.
She also spoke of the importance of properly conveying the messages in these traditional dances, without misrepresenting the culture they originate from. 
"There's a lot of interpretations of Polynesian dancing that can be incorrect, or it can be misconstrued," DeCastro said, referring to depictions that often portray such dances in an oversexual way. "It's really important that we come out here and show the correct representation of the culture." 
DeCastro and fellow dancers brought up a few event attendees to perform a quick dance number with them. They taught a few staple movements of Polynesian dance, such as how to circle the hips. 
Communications major Lexie Phan initially stopped by the event with a friend to catch a glimpse of the hula performances. She didn't expect to find herself shaking her hips to the beat of an upbeat song with the Aloha Hula dancers leading the way. 
"I was kind of nervous because I didn't think they'd pick me," Phan said. "At first, learning the dance was hard but it was very interesting to watch the dancers."  
TV and Film major Amali Morgan had something to learn about Polynesian dance at the celebration.
"I didn't know there were different types of dances that have specific meanings, so I'm glad I got introduced to that," Morgan said. 
To conclude the afternoon's cultural festivities, Thai food and drinks were served to attendees.
Melkumyan encouraged students and staff to be on the lookout for future events put on by the Multicultural Center. Upcoming events include a Juneteenth event, set to take place next month.