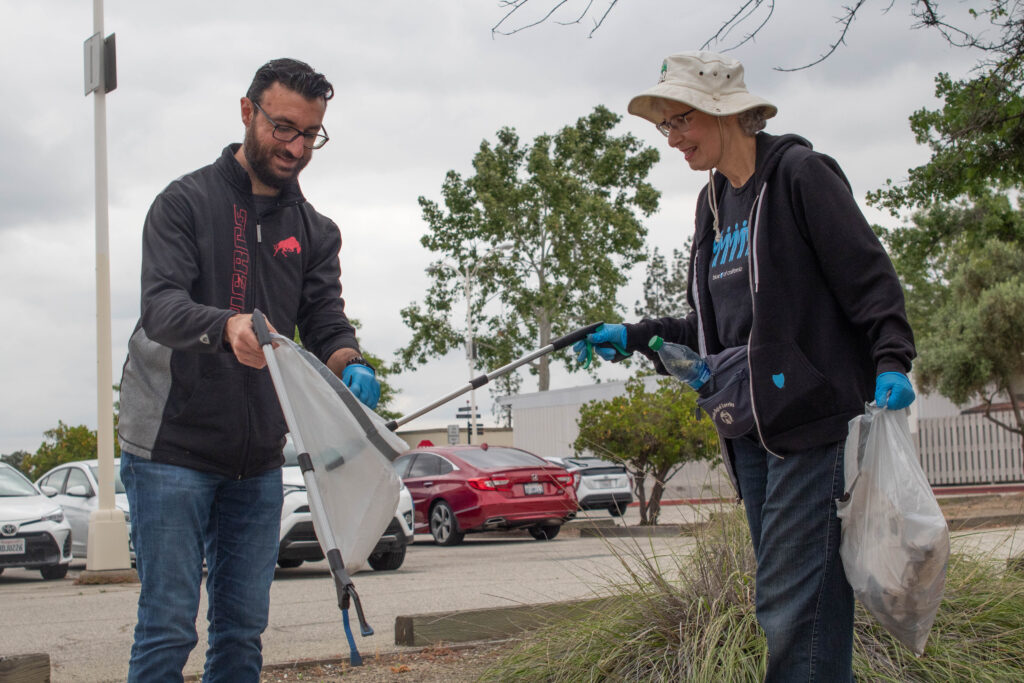 The Student Health Center organized a Tobacco Litter Campus Cleanup Thursday to promote the cleanliness and beautification of Pierce College. 
The event host and member of the Initiative Coalition Betsy Sambrano explained the significance of the event.
"The reason why we're doing a clean-up is because Pierce is not considered 100% smoke-free," Sambrano said. "We're trying to raise awareness about the dangers of secondhand smoke."
According to Sambrano, UC and Cal State universities are entirely smoke-free with no designated smoking areas. Pierce has smoking areas in parking lots 1 and 7, but individuals are still smoking in unauthorized areas. Tobacco waste is often found outside of these specified zones.
Sambrano is gathering information to show the campus administration that the smoking issue is more comprehensive than specific areas and needs to be addressed effectively. Along with the Student Health Center, Sambrano is advocating for a 100% smoke-free Pierce campus and is organizing awareness activities to achieve this goal.
Many students, faculty and community members gathered to participate. 
Sambrano gave volunteers an observation form to collect information on the number of cigarette butts found, including the number of people smoking them. The volunteers were given gloves, trash bags and wrappers, along with a map where they could head out to an area and clean up a section.
English major Candace Edwards shared a personal reason for participating. 
"My grandpa was a smoker, so I just wanted to help keep the campus clean for that reason," Edwards said. 
According to Edwards, the event organizers picked a good day, resulting in an impressive turnout.
Nursing major Onwuka Ugorji found out about the clean-up through an email and was motivated to contribute to the community after noticing cigarette butts around campus. 
"It's such a big honor helping to keep the inbound on it very clean," Ugorji said. "Sometimes if you're walking you see a lot of trash, especially cigarette butts. Even though Pierce College is a non-smoking campus, sometimes you see people still break the rules and that is a little bit annoying, so it's a big honor and I'm happy to help." 
ENCORE student Mary Sloan shared her reasons for participating.
"Even though this is probably a designated smoking spot, the one lady said the filters have a lot of nasty things in them, for lack of a better scientific word," Sloan said. "And I've been taking an environmental science class through ENCORE and realizing all the tiny things add up to the big things polluting the world. So, this is a good thing to do."