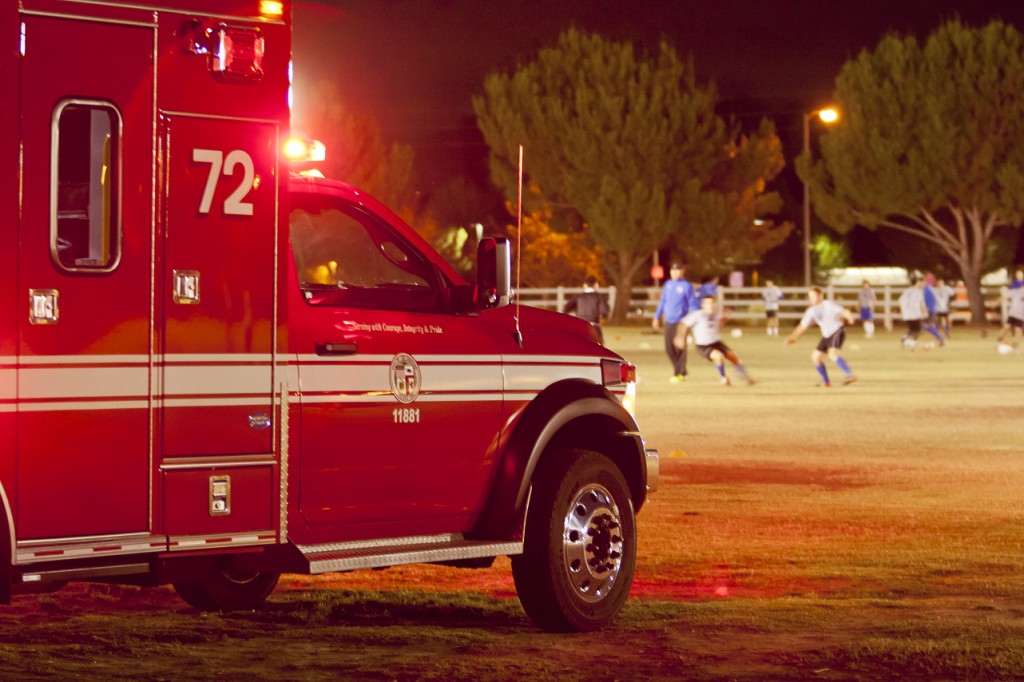 A Pierce College student was taken to the hospital by ambulance after experiencing a seizure in a classroom on Wednesday evening in the Village.
Just before 7 p.m. a male student, identified by his peers only as "Jason," was in Vlg. 8330 with classmates Shanika Siriwardena, 34, and Karla Gonzalez, 33, preparing for Administration of Justice 5- Criminal Investigation (AJ5) discussing classwork when he started seizing.
Gonzalez guided "Jason" to the floor in order to prevent him from hitting his head, according to Siriwardena.
Gonzalez witnessed his lips begin to turn purple.
"I thought he stopped breathing so I checked his pulse," Gonzalez said. "He was still breathing so we just stayed with him while he regained his conscience."
Luis Romero, a 24-year-old criminal justice major, called the campus sheriffs station, while other students called 9-1-1.
He noticed the emergency response poster located in the classroom.
"They are always by the doors or in front of the classroom," Romero said.
Officer Angel Morales of the Pierce College sheriff's station said the students followed proper protocol.
There is no right or wrong way but it is better to call the sheriffs so they are able to escort the emergency vehicles to the right location, according to Morales.
At times students are not able to give the correct address of the college or how to give proper directions to an exact locations on campus, Morales explained.
Professor Kathy Oborn, who teaches AJ5 on Wednesday from 7-10:10 p.m., has never before experienced such an incident during one her classes.
"I'm thankful that the students responded quickly for the benefit of our student 'Jason'," Osborne said.
To report any emergencies or concerning activities,  students can use any of the blue light emergency phones on campus or call the sheriffs station directly at 818-710-4311.
Keep checking The Roundup for all the latest campus news.