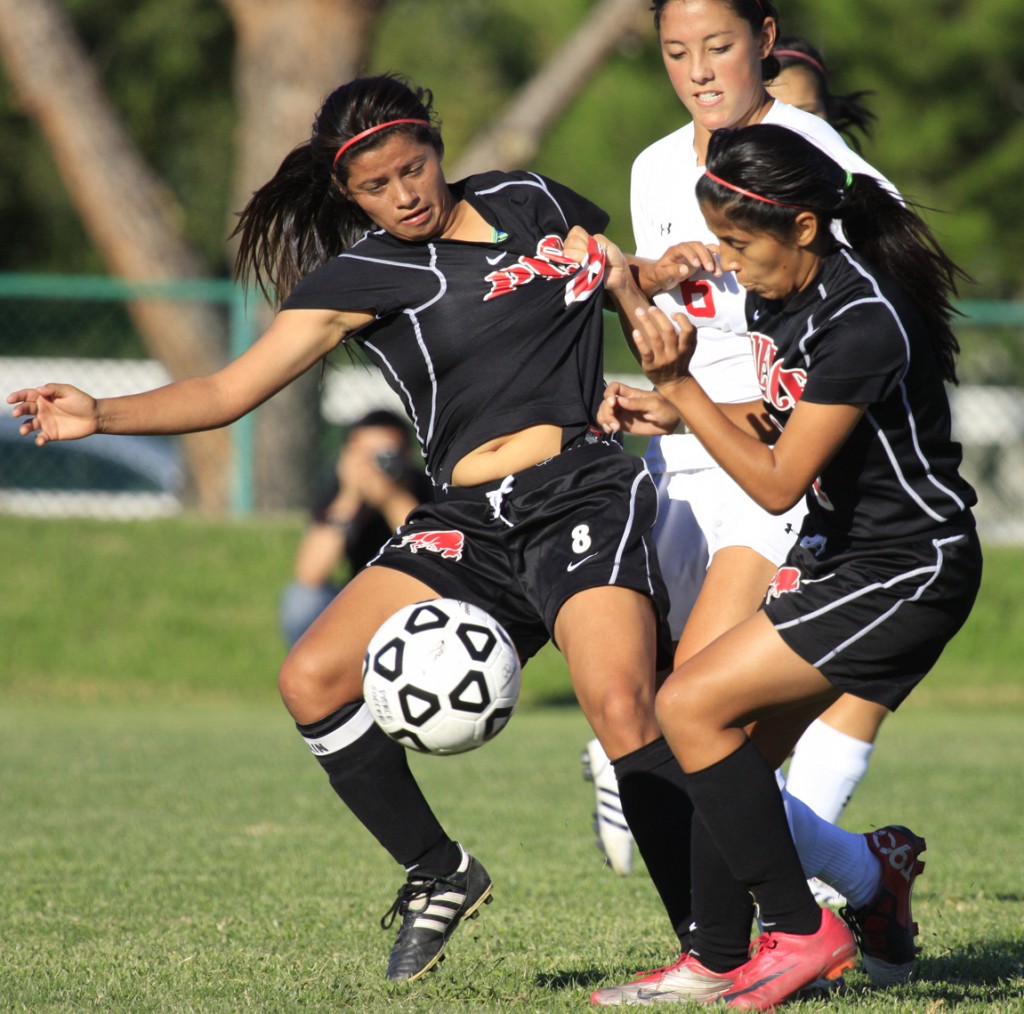 A goal in each half was all the Pierce College women's soccer team needed to turn an early deficit into a win on Friday against Bakersfield College at home.
The Renegades scored first with a strong long shot by Bakersfield's Sabrina Spank early in the first half but Pierce reacted on time to win it by a score of 2-1.
"That was their first shot of the game and they scored, [Pierce] over dribbling, if you miss a lot eventually you get scored on," said Brahmas' assistant coach Jose Mejia.
Pierce College tied up the game when defense Emily Streb scored  still in the first half by heading the ball into the goal from a corner kick lob pass.
With 2 minutes left in the first half midfielder Stephanie Gilbert almost gave Pierce the lead when her header hit the goal post.
Gilbert scored in the second half giving the Brahmas a final 2-1 lead.
"During practice we worked on positioning, learning our players and connecting with each other," said Gilbert. "I know I talk a lot, I am constantly communicating with the team."
Although Pierce won this game, assistant coach Jose Mejia, and players Stephanie Gilbert and Joandra Ramirez felt the team did not utilize the skills they had practiced during the week leading up to the game.
"We didn't go out of out comfort zone," said Ramirez. "We didn't go out and play to the best of our ability."
Head coach Adolfo Perez will not be coaching the game against Santa Monica on Tuesday because he is going to be out of town to coach his club soccer team.
His assistant coaches will be taking over while he is away according to assistant coach Mejia.
"For our battle against Santa Monica, we are working on our passing, controlling the ball and getting them mentally ready," said Mejia. "It's not rocket science it's just working on the basics."
http://info.piercecollege.edu/departments/athletics/wnsoccer.html