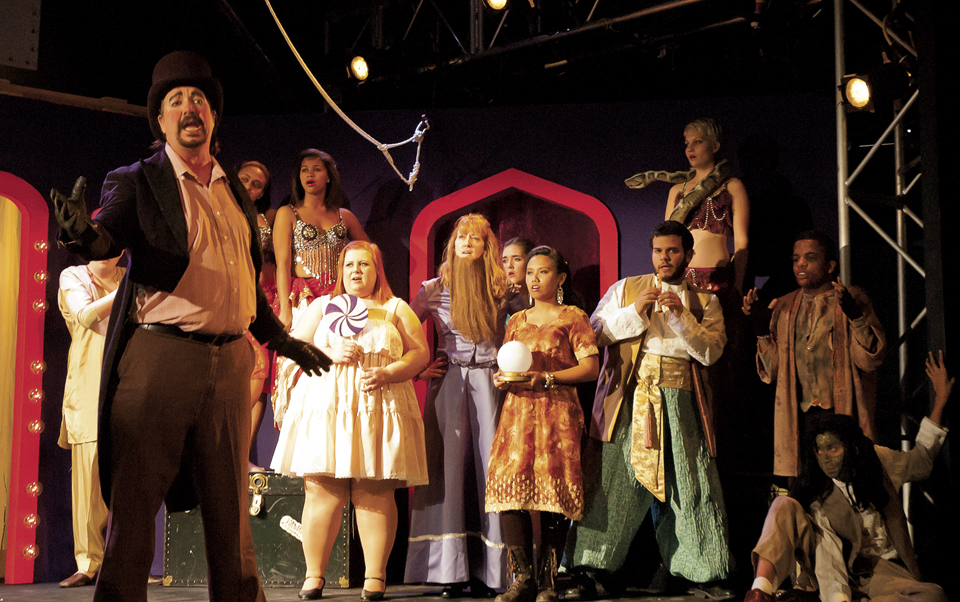 If you want to experience bright lights, colorful distinct settings and one of a kind costumes accompanied with Broadway music, then "Side Show" is the show to see.
The Side Show will debut Friday, Dec. 2 at 8p.m. and will run till Dec. 11 at the Temporary Performing Arts Complex.
The musical focuses on the carnival life of the Hilton sisters, Daisy and Violet who were famous conjoined twins, as well as other performers who traveled around the country to perform and earned a living off of carnival life.
"People will learn as well as be exposed to carny life and how people used their unusual talents to perform on stage as they tour around the country," said Director Gene Putnam.
Acts such as the bearded lady, the snake charmer and of course the conjoined twins Daisy and Violet Hilton all had long careers while doing side shows.
"Although people will be enlightened about carny life, you'll also be able to enjoy the beautiful music, dance routines and romance that the show will have," said Putnam.