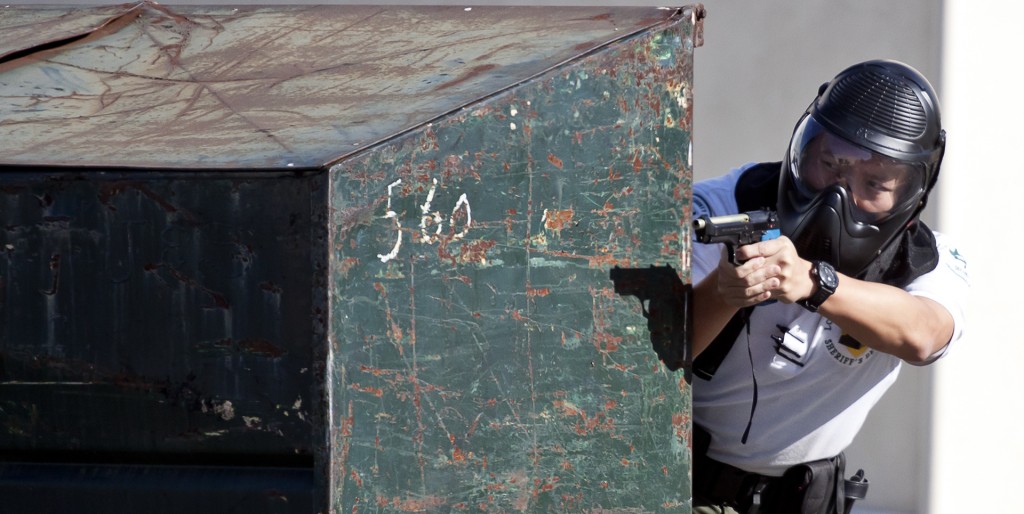 How should the sheriffs respond if a there is a shooter on campus?
Sheriff's Detective Sergeant Richard Martinez, along with Deputy Ron Nohles and Plant Facilities Director Paul Nieman, hosted an "Active Shooter" event today on campus in the old Plant Facilities building.
The purpose of the event is to prepare the sheriffs deputies and college staff members how to respond in the event of a shooter on campus.
The event began with a closed lecture by Martinez at 7 a.m., followed by a live fire exercise in the garden hut and break room of the old Plant Facilities building.
"After Columbine, the whole thought process of how to deal with things like this has changed,' said Martinez. "We were originally taught to wait until we had a four man reaction team but that is over now."
Law enforcement officials are now taught to respond immediately, assuming that in a situation like this a person is shot every 10 minutes.
The officers practiced drills with special bullets called "simunition" which have the same shells as a .9mm. Instead of real bullets they fire plastic rounds full of colored detergent.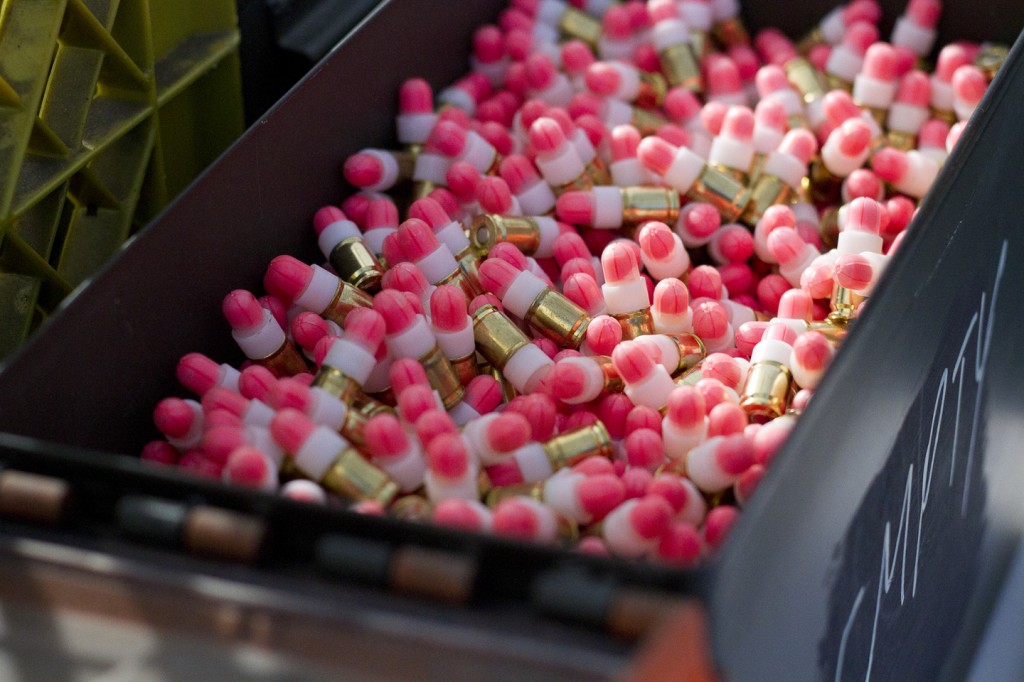 Paul Nieman contacted Deputy Nohles in November with the idea for the event.
"I told him [Nohles] that I had some ideas but they might be a little too complicated," said Nieman. "He said the more complicated the better."
Events like this have been hosted two others times at Pierce College: once in the theater department and once in the old farmhouses.
"People are really concerned," said Nieman. "And it's really important that they can see we are ready if anything happens."
The officers were placed into teams were put through exercises where a gunman was holding people hostage and they had to free the hostages and neutralize the threat.
Deputy Martin Sepulbeda was playing the shooter in the old break room.
"We do events like this all the time," said Sepulbeda. " We try to get as much training as possible."
By the end of the event many of the security officers and sheriff's deputies had colored marks on their uniforms, which signified that they had been hit.
"This is why we do it," said Nohles. "It gives you something to think about, what you did right, what you did wrong."