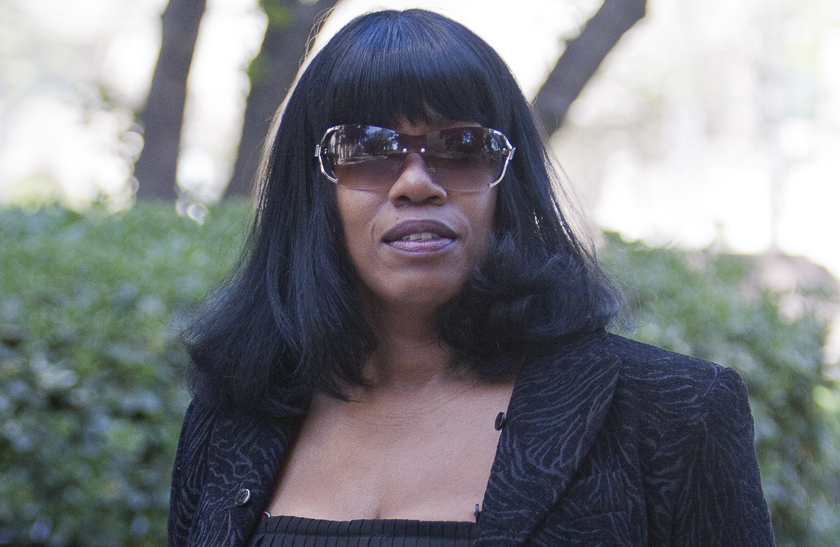 Charges against Pierce Bookstore manager Kim Saunders, who was arrested Aug. 25 for alleged embezzlement, were dismissed Tuesday at the Van Nuys Courthouse.
"It is the people's feeling that we cannot continue this case based on the evidence that we have," Deputy District Attorney Katherine Summer said during the hearing.
Saunders does not feel that the final word regarding her case has been said yet.
"Because of the nature of everything, this case has layers and layers," Saunders told the Roundup after the hearing. "It would be unfair to share at this time. I want to wait until the final outcome."
Now, the future of the case remains unclear.
"My guess is that [the DA] will next call the detective in charge of the case to see if there is any new evidence," Pierce Sheriff's Deputy Ron Nohles said
Nohles attended the hearing to discuss the case's report with the DA. He was the deputy that found the money in Saunder's desk, which led to her arrest.
"I want to be respectful to everyone," Saunders said. "I want to be respectful to the institution."
Saunders, who had been on administrative leave from her manager job at Pierce since being accused of the theft, had refused to comment to the Roundup since her arrest in August until the case was dismissed Tuesday.
There is no one currently replacing Saunders at the Student Store, and it is unclear whether she will be returning to work at Pierce. While working at Pierce, Saunders managed all workers of the Bookstore as well as the Freudian Sip.
"I hope she never comes back," textbook buyer Holly Hagan, who worked with Saunders at the Student Store, said.
Saunders was arrested for alleged embezzlement of approximately $2,000 after the Pierce Sheriff's station received a call reporting inconsistencies with the cashier's money bags at the Student Store, and released on $20,000 bail.
At first, Saunders was to have her preliminary hearing on Oct. 6, but postponed her hearing date six times since then.
"She could have postponed it for different reasons," Nohles said. "But she should have known that it wouldn't just go away."